Colorado

Animal & Dog Lawyers
Find Colorado Animal & Dog Lawyers by City
Colorado Springs, CO Animal & Dog Law Attorney.
10 years experience
Free Consultation
Animal, Criminal, DUI and Domestic Violence

Aaron Gaddis is one of our seasoned associate attorneys with a background of extensive criminal defense litigation. He has appeared in Court and fought for his clients and their rights hundreds of times, ranging from homicide to sexual assault to driving under the influence, with countless contested trials behind him. Through successful negotiations and the pre-trial process he has saved his clients from lengthy prison sentences. He knows that when clients come in with criminal charges, it is likely the low point in their lives, and he takes a passion being there for those clients in need – not...
Durango, CO Animal & Dog Law Attorney.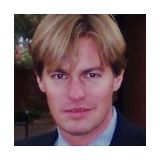 Boulder, CO Animal & Dog Law Lawyer.
Animal, Appeals, Broker Fraud and Business

Georgetown University Law Center