Henrico County

,

Virginia

Appeals & Appellate Lawyers
Find Henrico County, Virginia Appeals & Appellate Lawyers by City
Henrico County, VA Appeals & Appellate Attorney with

36 years experience
Appeals, Insurance Claims and Personal Injury

University of Virginia
Henrico County, VA Appeals & Appellate Attorney with

21 years experience
Appeals, Personal Injury and Probate

University of Virginia School of Law
Attorney Kevin W. Mottley is a Virginia trial lawyer dedicated to representing select clients in the areas of business disputes and litigation, family estate disputes (will contests, trust disputes, breach of fiduciary duty claims) and personal injury, in particular, brain injury cases. Mr. Mottley founded The Mottley Law Firm PLC in 2009. Since then, his practice has grown by word of mouth from other professionals in the field and satisfied clients. The firm is a boutique civil litigation practice, and its case load remains small so that its clients can get the personal attention they deserve.
Henrico County, VA Appeals & Appellate Lawyer
6802 Paragon Place
Suite 410


Richmond

,

VA

23230
Appeals

Richmond City County, VA Appeals & Appellate Attorney with

5 years experience
Free Consultation
Appeals, Criminal, DUI and Personal Injury

Regent University School of Law
Mr. Bailey received a B.A. in Government from The College of William and Mary before enrolling at Regent University School of Law. While studying law, he served as Judicial Clerk for the Honorable Robert J. Humphreys in the Court of Appeals of Virginia and interned at the Office of the Attorney General of Virginia. After receiving his J.D. from Regent, Mr. Bailey served three years as Law Clerk for the Chief Staff Attorney at the Supreme Court of Virginia, and was granted a Legal Fellowship at Virginia Commonwealth University before joining a local Richmond law firm focusing on...
Richmond City County, VA Appeals & Appellate Attorney with

37 years experience
Appeals, Broker Fraud, Criminal and DUI

Washington and Lee University School of Law
I began practicing law in 1980 with a firm where I tried my first felony jury after being in practice approximately 4 months. Just as in the NBA or MLB the rookie who is good gains responsibility and rises in the ranks. I have dedicated my career to helping those who sometimes felt that their situatio was impossible to win or overcome. I have heard on many occasions from judges around the state that "this is the first time I have heard that defense" when finding my client "not guilty". There are many lawyers who will take your money, and...
(703) 690-1222
4391 Ridgewood Center Dr
Suite G


Woodbridge

,

VA

22192-5399 Richmond City County, Virginia Appeals & Appellate Lawyer
Appeals, Business and Consumer

George Mason University School of Law Richmond City County, Virginia Appeals & Appellate Attorney
Appeals, Administrative, Antitrust and Business

University of Virginia School of Law Richmond City County, Virginia Appeals & Appellate Attorney
Appeals, Business, Consumer and Environmental

University of Virginia School of Law Richmond City County, Virginia Appeals & Appellate Lawyer
Appeals, Antitrust, Business and Personal Injury Richmond City County, Virginia Appeals & Appellate Attorney
Appeals, Business, Consumer and IP

University of Richmond School of Law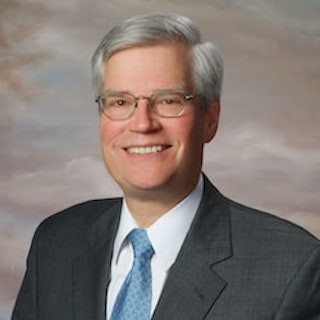 PREMIUM
Henrico County, VA Appeals & Appellate Attorney with 36 years experience
University of Virginia
Virginia
View Profile
Appeals & Appellate Lawyers in Nearby Cities