Harris County

,

Texas

Business Lawyers
Find Harris County, Texas Business Lawyers by City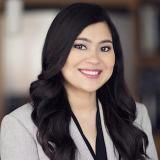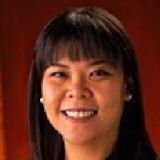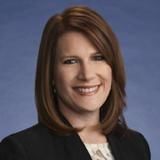 Harris County, TX Business Law Attorney.
9 years experience
Free Consultation
Business, Bankruptcy, IP and Patents

Touro College
Robert Z. Cashman provides nationwide legal representation for patent litigation matters on a contingency fee basis. He is licensed to practice law in Texas, in New York, and before the US Patent & Trademark Office. Robert is the owner of the Cashman Law Firm, PLLC which helps individuals and small businesses create their business, establish and protect their inventions, and preserve their assets against forclosure and if necessary, bankruptcy.
Harris County, TX Business Law Lawyer.
10 years experience
Free Consultation
Business, Immigration, Personal Injury and Workers' Comp

The University of Texas School of Law
Manage world-wide Immigration practice at top regional multidiscipline firm, focusing on providing adaptive client service to businesses with a focus on the Technology and Energy industries. Conduct internal Form I-9 audits and represent businesses before the Department of Homeland Security in government-mandated I-9 audits. Counsel businesses on all DHS compliance matters. Represent energy companies in obtaining authorization to operate in the Outer-Continental Shelf. Represent employers in the sponsorship of permanent residence for Outstanding Researchers, Aliens of Extraordinary Ability, Multinational Managers and Executives, and Professional Employers...
Harris County, TX Business Law Lawyer.
19 years experience
Business and Personal Injury

The Buchanan Law Office, P.C. is a personal injury law firm committed to protecting and enforcing the rights of those who have been injured by the negligence of others. The firm was founded to provide its clients with access to legal services and the level of representation they deserve when seeking compensation for their personal injuries. Byron was born in Jacksonville, Florida, but was raised in the Houston area. Following his graduation from high school, Byron spent over a decade working as a refinery operator on the Houston Ship Channel. During that time, he earned a degree from the University...
Harris County, TX Business Law Lawyer.
19 years experience
Business, Arbitration & Mediation, Criminal and DWI

Louis Leichter completed his Bachelor's at Vassar College, his Masters at Florida International University, and then completed his JD at Drake University. Prior to starting a private practice, he prosecuted criminal cases as an Assistant County Attorney for Travis County, Texas. After gaining experience, he opened Leichter Law Firm PC and practices administrative, health and criminal law with a focus in the area of licensure and license defense. He advises clients on disciplinary conduct allegations and helps clients get registered for their profession. He is also a member of TAAP, NAADAC, Sustainers Council, Austin Criminal Defense Lawyers Association,...
Harris County, TX Business Law Lawyer.
23 years experience
Free Consultation
Business and Personal Injury

Joel A. Gordon & Associates is a Houston, Texas personal injury law firm representing clients for automobile, motorcycle and 18 wheeler accidents. The Houston lawyers also represent victims of drunk drivers, auto pedestrian accidents, and families pursuing wrongful death claims.
Harris County, TX Business Law Lawyer.
11 years experience
Business

University of Houston - Main Campus
Lance Leisure is a partner in Correro & Leisure, P.C. Prior to becoming a lawyer, Lance served in the U.S. Army doing military intelligence work from 1995 to 2001. Before founding Correro & Leisure with his partner Mark Correro, Lance practiced law at Blank Rome LLC, focusing on personal injury, mass tort, and complex litigation involving environmental and commercial law. In 2015, Lance was selected for inclusion in the list of Texas Super Lawyers®, an honor only given to less than 5% of practicing lawyers. Previously, Lance was listed in the Texas Super Lawyers® list consecutively from 2009 to 2014.
Harris County, TX Business Law Lawyer.
19 years experience
Business, Employment and Tax

Cornell University
Anton Montano is the principal attorney of the Montano Law Firm PLLC, and has almost 19 years of experience licensed as an attorney and counselor at law in Texas. Mr. Montano focuses on assisting small businesses and individuals with their legal needs in business, employment, and tax law.
Harris County, TX Business Law Lawyer.
Business, Appeals, Arbitration & Mediation and IP

Florida State University College of Law
I have a wide and varied practice in the commercial litigation, entertainment and technology fields. In the area of commercial litigation, I have broad experience involving creditor's rights, real estate litigation, commodities fraud cases, insurance coverage disputes (on behalf of policy holders), employment litigation (particularly with noncompete and non-solicitation agreements), and a host of other business torts and contractual disputes. I also maintain a nationwide intellectual property and entertainment litigation practice, having handled cases in New York, Los Angeles, Chicago, and Nashville, in addition to those in cities throughout Texas. I have extensive experience prosecuting and defending copyright and trademark infringement...
Harris County, TX Business Law Attorney.
25 years experience
I am a business trial lawyer. I work with business owners and individuals, many of whom are in the construction industry. I help my clients solve legal problems that arise in their lives. Sometimes these problems involve construction defects and disputes, collecting debts, employment disputes, and defense of personal injuries.
Harris County, TX Business Law Attorney.
27 years experience
Business, Employment, Estate Planning and Landlord Tenant

South Texas College of Law
I established my business and real estate law firm in Houston, Texas in 1989. My background, education and experience, combine with my ability to simplify and communicate complex legal, business and real estate topics, giving me a unique focus to work as the company lawyer for small and mid-size businesses.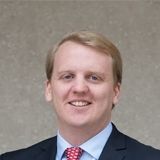 Business Lawyers in Nearby Cities