Belvedere

,

California

Lawyers
Find Belvedere, California Lawyers by Practice Area
PREMIUM
California Attorney with 22 years experience
University of the Pacific, McGeorge School of Law
California
View Profile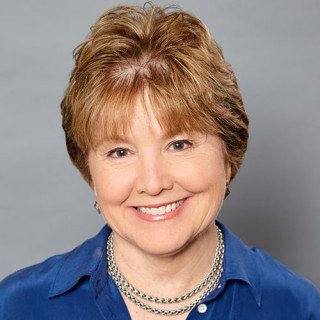 PREMIUM
California Attorney with 39 years experience
Georgetown University Law Center

and

Gonzaga University School of Law
U.S. Supreme Court, U.S. Tax Court and California
View Profile
PREMIUM
California Attorney with 23 years experience
University of the Pacific, McGeorge School of Law
Oregon and California
View Profile
PREMIUM
California Lawyer with 10 years experience
Loyola University New Orleans
California
View Profile
San Rafael, CA Lawyer with

11 years experience
Free Consultation
Business, Criminal, Divorce and Education

University of California Hastings College of the Law
Rated a Top 100 Trial Lawyer, SuperLawyers, Top 1%, Ten Best.
Interviewed by ABC & FOX TV News.
Published in the San Francisco Chronicle.

Celebrating 11 Years of Intense Representation, Spot-on Advice, and Sterling Credentials, Attorney Ali Shahrestani accepts individual and small business clients in litigation and transaction matters in Business & Contracts, Criminal Defense, Divorce & Child Custody, and Education Law. Peruse the website - AliEsq.com - to read glowing Testimonials, Sample Case History, Articles, and Consultation details.

Serving a diverse clientele, Mr. Shahrestani is fluent in French, Italian, Spanish, and Farsi, offers flexible fee arrangements and daily extended hours, and is...
Los Angeles, CA Lawyer with

13 years experience
Free Consultation
Animal, Consumer, DUI and Personal Injury

UWLA
Getting banged up in a Los Angeles accident can happen at any time. You could also have an injury at sea on a floating city like a cruise ship. Your injuries could occur in any other city or town in California. It may be from the neglect of some another entity, or individual's negligence. Their failure to exercise due diligence or foresight means that you are entitled to receive compensation for the injuries and other damages you incurred. Whether you're involved in an auto collision, motorcycle accident, pedestrian run down. You're emphatically urged to obtain sharp, expert legal services of...
Monterey Park, CA Attorney with

11 years experience
Free Consultation
Business, Family, IP and Traffic Tickets

University of La Verne College of Law
Founder Elizabeth Yang has been practicing law since 2007 and is admitted to the US Patent and Trademark Office (USPTO). She assists inventors in protecting their inventions, entrepreneurs and business owners in protecting their intellectual property as well as preparing and enforcing their contracts, and families in going through the divorce and child custody process.
(877) 492-6452
199 W. Garvey Ave.
2102 Business Center Dr., Suite 130


Irvine

,

CA

92612
Los Angeles, CA Lawyer with

11 years experience
Free Consultation
Personal Injury and Workers' Comp

Western State College of Law at Argosy University
Christopher was one of the youngest attorneys to be admitted to the State Bar of California. He focuses on Personal Injury legal representation. Christopher is bilingual in Spanish. Christopher is the former President of the Long Beach Barristers Bar Association. Christopher has the distinction of achieving many outstanding awards including one for his dedication to pro bono services. He believes strongly in using his legal skills for the betterment of the community. He is also one of the few attorneys who has a verdict for over ($12,000,000.00) twelve million dollars.
Los Angeles, CA Attorney with

27 years experience
Free Consultation
Civil Rights and Employment

Duke University School of Law

and

Duke University Law School
Jonathon Kaplan is one of the state's top trial lawyers, having tried dozens of significant cases involving civil rights, employment claims, wage and overtime matters, discrimination, harassment, hostile work environment, FEHA, Equal Pay Act, personal injury, product liability, consumer claims, fraud claims and business disputes. He has obtained an overwhelming number of highly successful verdicts for his clients. Jon has served as appellate counsel on many cases, resulting in published California opinions and establishing law in his areas of practice. Based on his winning track record, opposing lawyers know Jon and his law firm, Kaplan Weiss LLP, are ready, willing...
Los Angeles, CA Attorney with

11 years experience
Free Consultation
Business, Civil Rights, Employment and Products Liability

Southwestern University School of Law
Yitz Weiss is an employment attorney with over a decade of experience in litigating a variety of employment law cases, including unpaid wage and overtime claims, discrimination, harassment, FEHA, Unequal Pay Act, and wrongful termination claims. Yitz counsels clients on pre-litigation employment disputes and represents them from the inception of a lawsuit all the way through trial and even on appeal. Yitz routinely serves as counsel in mediations, binding arbitrations and in major trials. Yitz has impressive trial skills, which have enabled him to obtain major victories for our clients.

Upon graduating with a Bachelors degree in Economics from Yeshiva University...
400 Continental Blvd.
6th Floor


El Segundo

,

CA

90245
Los Angeles, CA Attorney with

18 years experience
Immigration

Boston University School of Law
Immigration attorney Joshua L. Goldstein practices in all areas of immigration and citizenship law on America's East and West coasts. Attorney Goldstein works tirelessly to protect families throughout Massachusetts and California from being destroyed by deportation or removal from the United States. In immigration matters, Attorney Goldstein represents businesses who seek to employ foreign nationals. Joshua Goldstein resolves immigration delays with writ of mandamus lawsuits and appeals the denial of N-400 citizenship and I-485 adjustment of status applications.
Los Angeles, CA Attorney with

9 years experience
Free Consultation
Criminal, Domestic Violence, Juvenile and White Collar Crime

Loyola Law School, Los Angeles
Jerod Gunsberg is the founder and lead attorney of the Law Offices of Jerod Gunsberg. He is a seasoned criminal law defense attorney, representing clients in all California state and federal criminal matters. He focuses his practice on many different types of criminal cases, including misdemeanors, violent offenses, complex narcotics, white collar crime, medical marijuana defense, sex crimes, elder abuse, computer crime and juvenile criminal issues. Mr. Gunsberg spent the early part of his career in the entertainment industry and even owning his own independent record label for a time. When he decided to follow his life long dream...
Los Angeles, CA Attorney with

17 years experience
Free Consultation
Divorce, Domestic Violence, Family and Probate

Loyola Law School
Hossein Berenji, owner and found of Berenji & Associates, provides exceptional representation to anyone in need of family law attorney. Mr. Berenji's practice handles all family law matters including divorce, child support and custody, spousal support, and can assist in preparation of your pre or post nuptials.
24742 Kings Road


Laguna Niguel

,

CA

92677
Free Consultation
Criminal, DUI and Personal Injury

Syracuse University College of Law
Trial lawyer working tirelessly to help client's acheive best results possible. Aggressive and thorough representation / Client Reviews: Ese is one of the sharpest criminal defense lawyers you will find here in Los Angeles. He is not only very personable, but super knowledgable in criminal law and civil rights. I was looking for a lawyer that would devote 100% of his energy to my case. He gave me 110% and after a long and explosive trial that we just wrapped up, the court read back the NOT GUILTY verdicts I was hoping for! The level...
PREMIUM
California Lawyer with 17 years experience
Stanford Law School
California
View Profile
PREMIUM
California Attorney
Skilled Legal Representation for All California Families At the Schoenberg Family Law Group, P.C., we recognize that divorce and other family law matters are complex, sensitive issues that can have a...
Read More »
View Profile
PREMIUM
California Lawyer with 18 years experience
Sean M. Golding, JD, LLM, EAGolding & Golding focuses their International Tax Law Firm exclusively in matters involving IRS Offshore Voluntary Disclosure, including OVDP (Offshore Voluntary Disclosure...
Read More »
View Profile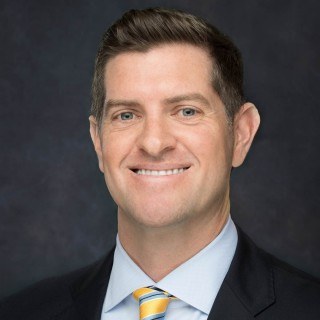 PREMIUM
California Attorney
Do you have questions about the estate planning process? Please call today for a free consultation.
Read More »
View Profile
Lawyers in Nearby Cities
Lawyers in Nearby Counties