Daggett

,

California

Lawyers
Find Daggett, California Lawyers by Practice Area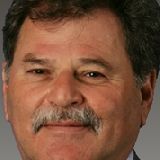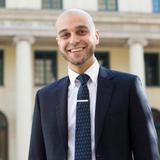 (714) 937-2020
Free Consultation
Riverside
,
CA
Attorney
13 years experience
Victorville, CA Lawyer.
18 years experience
15437 Anacapa Road


Victorville

,

CA

92393
Free Consultation
Nursing Home, Personal Injury and Products Liability

Pepperdine University School of Law
Fifteen years ago, I was sitting at my computer, wedged between a steaming coffee maker to my left and my fledgling law firm's first associate three feet to my right. Today I'm humbled to have 10,000 square feet working alongside the best lawyers and paralegals in the world. It is now time for me to give back. I'm conservative on some issues and liberal on others, but high-minded about them all. I will always be politically active, but have no desire to be a political activist; striving instead to find Veritas Aequitas = Truth &...
2525 Pacific Avenue


Stockton

,

CA

95204
777 E. Tahquitz Canyon Way


Palm Springs

,

CA

92262
516 W Shaw Avenue


Fresno

,

CA

93704
701 E. Santa Clara Street


Ventura

,

CA

93001
Lake Gregory, CA Lawyer.
27 years experience
Free Consultation
Workers' Comp

Western State College of Law at Argosy University
Nancy is a Certified Specialist in Workers' Compensation Law, having passed a separate exam by the Bar Association in Workers' Compensation laws. After writing 100s of Estate Packages, Nancy fell into Workers' Comp Defense. She was angered with insurance companies cheating seriously injured people, so after defending Counties and School Districts and Insurance Companies for years, she opened her own office to help just Injured Workers.
Apple Valley, CA Attorney.
Estate Planning

Abraham Lincoln University School of Law
Victoria Martin (formerly Victoria Herrick) is a licensed attorney practicing law in the State of California. She graduated with her J.D. from Abraham Lincoln University School of Law in Los Angeles, California. She works in the area of Estate Planning, offering advice regarding Living Trusts, Wills, and Powers of Attorney. Proper Estate Planning will ensure that your wishes are followed in the most tax-effective, cost-effective and efficient way possible.
Victorville, CA Attorney.
10 years experience
Free Consultation
Criminal and Personal Injury

Thomas Jefferson School of Law
Sarah E. Powell, Esq., is a founding partner of Bullard & Powell. Her practice areas are focused on criminal defense and plaintiff personal injury matters. Her goal is to help those that have been criminally charged with a crime or who have been injured by another's negligence or intentional misconduct, navigate what can be a complicated legal system. To that end, she incorporates the values of hard work, passion and the philosophy of never giving up to everything she does. Prior to founding Bullard & Powell, Ms. Powell worked as Senior Associate Attorney with a large law firm handling...
(909) 771-2304
198 N. Arrowhead Avenue
Suite 4


San Bernardino

,

CA

92408
Victorville, CA Attorney.
20 years experience
Free Consultation
Criminal, DUI and Juvenile

Southwestern Law School
Brian Skibby is a Rancho Cucamonga criminal defense lawyer who has earned a reputation for hard work and legal prowess. He works tirelessly for his clients to ensure their rights are upheld. He started his legal career by attending the Southwestern Law School in Los Angeles, where he earned his law degree. Afterwards, he worked for one of the largest criminal law firms in Southern California. Attorney Skibby started his own practice thereafter and has helped over 2,000 clients with their criminal charges. Because of his integrity, dedication, and experience, he his highly regarded by local judges, district attorneys, and...
Victorville , CA Attorney.
24 years experience
Free Consultation
Bankruptcy

University of the Pacific, McGeorge School of Law
I have been practicing Bankruptcy Law for over 22 years. Prior to Law School I served as a Captain in the Marine Corps. My experience as a Judge Pro Tem -- as well as Deputy District Attorney have prepared me for the type of issues that can arise in a Bankruptcy case. My Experience and Qualifications: Judge Pro Tem, Small Claims/Family Matters Hearing Officer, MDAQMD President Board of Trustees of the HUSD President and Member, Hesperia Kiwanis Vice-President, Hesperia Chamber of Commerce Founding Member, San Bernardino Cnty Barrister's Assn Inland Empire Bankruptcy Forum Victor Valley...
Apple Valley, CA Attorney.
22 years experience
Free Consultation
Elder, Estate Planning and Tax

Western State Univ
Big Bear City, CA Lawyer.
18 years experience
Business, Communications, Entertainment & Sports and IP

Univ of Miami School of Law

and

University of Miami School of Law
Victorville, CA Attorney.
23 years experience
Business, Estate Planning and Probate

Hesperia, CA Lawyer.
4 years experience
Nicholas Martell was raised in Hesperia, California and graduated from the University of California Santa Barbara. He received his Juris Doctor degree from Western State University College of Law. His primary focus since admission to the State Bar of California has been criminal defense and family law. Nicholas has represented clients in a wide spectrum of cases. He thoroughly prepares for his cases, and he works diligently to obtain a good resolution for his clients and prides himself on making himself available to clients. Nicholas believes that communication between...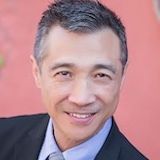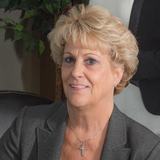 (951) 698-5191
Free Consultation
Murrieta
,
CA
Lawyer
23 years experience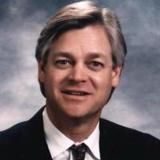 Lawyers in Nearby Cities
Lawyers in Nearby Counties