El Segundo

,

California

Lawyers
Find El Segundo, California Lawyers by Practice Area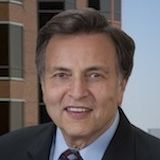 El Segundo, CA Lawyer.
11 years experience
Civil Rights and Employment

University of Denver
El Segundo, CA Lawyer.
22 years experience
IP

Southwestern Univ School of Law
El Segundo, CA Lawyer.
32 years experience
Insurance Claims, Insurance Defense and Legal Malpractice

Loyola Law School
Andrew Jay Waxler is a partner with Waxler Carner Weinreb Brodsky LLP. Mr. Waxler specializes in defending professionals in malpractice actions and represents insurers in professional liability coverage disputes. Mr. Waxler has written numerous professional liability policies. Mr. Waxler has contributed to various publications, including the California Practice Guide for Insurance Litigation published by the Rutter Group. Mr. Waxler also frequently lectures on loss prevention issues for California lawyers. Mr. Waxler previously was a partner at a large San Diego firm where he served as Co-General Counsel of the firm. Mr. Waxler has also...
El Segundo, CA Lawyer.
19 years experience
Employment

Loyola Law School, Los Angeles
6th Floor
400 Continental Boulevard


El Segundo

,

CA

90245
Criminal and Juvenile

Western State College of Law at Argosy University
El Segundo, CA Lawyer.
7 years experience
Free Consultation
Business

I am a partner at Schlichter & Shonack, LLP with extensive experience in Business Litigation and Catastrophic Personal Injury. I represent both plaintiffs and defendants in personal injury and general civil litigation, and have handled cases ranging from assault and battery at high-profile Orange County night clubs to multi-million dollar real estate litigation, including construction defect. During my career, I have participated in many mediations and trials. Plaintiff's cases that I have handled have resulted in settlements or judgments in excess of $13 million dollars, and my defense victories, including jury verdicts, have saved my clients millions of dollars....
El Segundo, CA Lawyer.
35 years experience El Segundo, CA Lawyer.
13 years experience
Bankruptcy

Golden Gate Univ School of Law El Segundo, CA Lawyer.
44 years experience
Environmental, Personal Injury, Products Liability and Real Estate

Southwestern Univ School of Law (310) 226-7878
Free Consultation
Los Angeles
,
CA
Attorney
18 years experience (800) 700-9243
Free Consultation
Beverly Hills
,
CA
Lawyer
7 years experience
Lawyers in Nearby Cities
Lawyers in Nearby Counties