Fairfax

,

California

Lawyers
Find Fairfax, California Lawyers by Practice Area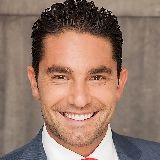 (213) 381-9988
Free Consultation
Los Angeles
,
CA
Attorney
9 years experience
(650) 345-8484
Free Consultation
San Mateo
,
CA
Attorney
47 years experience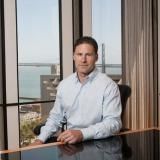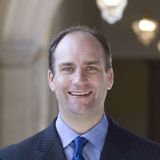 (415) 441-5544
Free Consultation
San Francisco
,
CA
Lawyer
22 years experience
San Rafael, CA Lawyer.
12 years experience
Free Consultation
Business, Civil Rights, Personal Injury and Real Estate

University of the Pacific, McGeorge School of Law
San Rafael, CA Lawyer.
40 years experience
Free Consultation
Social Security Disability

Mid Valley COL
San Rafael, CA Lawyer.
37 years experience
Bankruptcy, Business, Divorce and Family

New Coll of CA School of Law
Cate Eranthe is a California-licensed attorney admitted to practice in the United States District Court for the Northern District with over 20 years of complex discovery and litigation experience. Ms. Eranthe has handled chapter 7, 11 and 13 bankruptcies from initial filing through discharge. A San Francisco native she provides practical strategies and advises on different approaches to achieve your best outcomes. We are a full service civil litigation firm and handle family law, small business matters and consumer law. We also counsel and represent consumer debtors in bankruptcy. Our goal is to assist our...
San Rafael, CA Lawyer.
32 years experience
Free Consultation
Arbitration & Mediation, Broker Fraud, Business and Securities

The George Washington University Law School
Hornstein Law Offices, Prof. Corp. is a 20-year old California-based law firm concentrating in business, securities, intellectual property and related transactions and litigation. We have served clients across the country and in abroad. Our client base ranges from individuals. start-up companies to multi-national corporations in all fields of business. Mr. Hornstein has been in practice for 30-years. Prior to HLO, he was with large international law firms and in-house corporate counsel. Please call to discuss any questions in these areas.
San Rafael, CA Lawyer.
29 years experience
Insurance Claims

Golden Gate Univ School of Law
Sharon Delfino Green is a native Northern Californian who always knew she wanted to be an attorney. From her early childhood growing up in the heart of the Wine Country, Sharon was the constant champion of the underdog and the powerless. Blessed with a strong personality and the ability to express herself clearly, Sharon excelled in College and Law School. Toward the end of her Law School education, Sharon was selected by one of the leading professors from hundreds of fellow students to assist in the research and drafting of one of California's leading Treatises.
San Rafael, CA Lawyer.
12 years experience
Free Consultation
Estate Planning, Personal Injury, Probate and Products Liability

Golden Gate University School of Law

and

Indiana University Maurer School of Law
San Rafael, CA Lawyer.
18 years experience
Business, IP, International and Real Estate

University of California Hastings College of the Law
Eric Sternberger is a partner of Ragghianti Freitas LLP. Mr. Sternberger acts as outside general counsel to corporations, LLC's and partnerships with an emphasis on business and corporate transactions including entity selection, succession planning, joint ventures, contracts, mergers and acquisitions, buy-sell agreements, secured financing, licensing, and real estate matters. His representative clients include technology and intellectual property driven companies, shipping, construction, advertising/branding, web based, and the real estate and healthcare industries. Mr. Sternberger's business counseling also includes advising directors, officers, and managers regarding business strategies, consensus building and corporate governance. Additionally, he advises shareholders and LLC interest holders regarding...
San Rafael, CA Attorney.
28 years experience
Free Consultation
Civil Rights, Medical Malpractice and Personal Injury

Harvard Law School
David L. Fiol received his BA in Government from Cornell University (Ithaca, NY) in 1984 and graduated from the Harvard Law School (Cambridge, MA) with his JD in 1988. He spent the first ten years of his career litigating aviation accident and other wrongful death and personal injury cases for a firm in New York City. He represented clients and family members injured by everything from automobile accidents to small private plane crashes to major disasters including the bombing and crash of Pan Am Flight 103 over Lockerbie, Scotland. During his tenure there he also litigated, insurance coverage, real estate...
San Rafael, CA Lawyer.
44 years experience
California State Certified Criminal Law Specialist 1987-2012 State and Federal Capital criminal defense work 1987-2017
San Rafael, CA Attorney.
12 years experience
Free Consultation
Workers' Comp

John Marshall Law School
Lawyers in Nearby Cities
Lawyers in Nearby Counties