Lakewood

,

California

Lawyers
Find Lakewood, California Lawyers by Practice Area
(888) 524-8787
Free Consultation
Los Angeles
,
CA
Attorney
10 years experience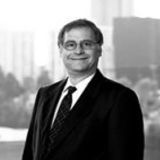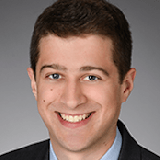 Long Beach, CA Lawyer.
47 years experience
(888) 777-3449
3780 Kilroy Airport Way, Suite 310


Long Beach

,

CA

90806
Free Consultation
DUI

UCLA School of Law
Guided by the nationally-renown "Dean of DUI Attorneys", The Law Offices of Taylor & Taylor is a 4-attorney firm specializing in DUI defense exclusively since 1979, and maintains offices in Long Beach, Beverly Hills, Pasadena, Irvine, Riverside and Carlsbad. A former Marine and graduate of the University of California at Berkeley (1966) and the UCLA School of Law (1969), Mr. Taylor served as deputy public defender and deputy district attorney in Los Angeles before entering private practice. He was the trial judge's legal advisor in People vs Charles Manson, was Supreme Court counsel in the "Onion Field" murder case,...
Long Beach, CA Lawyer.
12 years experience
Free Consultation
Animal, Consumer, DUI and Personal Injury

UWLA
Getting banged up in a Los Angeles accident can happen at any time. You could also have an injury at sea on a floating city like a cruise ship. Your injuries could occur in any other city or town in California. It may be from the neglect of some another entity, or individual's negligence. Their failure to exercise due diligence or foresight means that you are entitled to receive compensation for the injuries and other damages you incurred. Whether you're involved in an auto collision, motorcycle accident, pedestrian run down. You're emphatically urged to obtain sharp, expert legal services of...
Long Beach, CA Lawyer.
13 years experience
Elder, Estate Planning and Tax

Thomas Jefferson School of Law

and

Chapman University Fowler School of Law
Marty Burbank is the expert in Elder Law, Veteran's Benefits and Asset Protection for Medical and Dental Practices. Our team is located in Fullerton, the heart of North Orange County. This proximity allows us to reach a broad spectrum of clients. Marty Burbank provides the same planning and legal power of the larger firms, yet in a personalized setting. We utilize the latest in technology to create and store documents for all our clients. Every client receives services that are customized to their specific needs. We never use templates. Since 2002 Marty Burbank has focused his practice...
Los Alamitos, CA Attorney.
16 years experience
Free Consultation
Business, Construction, Insurance Claims and Insurance Defense

California Western School of Law
Plumtree & Associates is a boutique construction law firm specializing in representing general contractors, custom homebuilders, 8a contractors, remodelers, subcontractors, suppliers, engineers and architects in both California and Nevada. The firm represents clients in public, industrial, commercial and residential construction. Area of representation include, contract litigation, mechanics liens, bonded stop notices, delay claims, differing site conditions, change order negotiation/litigation, disgorgement, California Home Improvement Contract Issues, contract drafting/negotiation, CSLB license issues, business formation, expansion and dissolution, zoning, code enforcement, etc.
Long Beach, CA Attorney.
35 years experience
Free Consultation
Personal Injury

Southwestern Univ School of Law
My name is Michael Waks and I am a personal injury attorney in the Los Angeles Area focused on the needs of people who have suffered because of someone else's actions. While still attending Southwestern University School of Law, I clerked for a big defense law firm that represented manufacturers of asbestos. I read the files and met the people whose lives were ruined by asbestos and I knew, for the rest of my career, I wanted to help people like them: the victims, not the perpetrators. I have been doing just that for over 30 years. As...
Long Beach, CA Lawyer.
22 years experience
Free Consultation
Employment and Workers' Comp

Western State Univ COL
Thomas M. Nantais is the Co- owner of Gaylord & Nantais, a legal firm specializing in workers' compensation, in the state of California. This firm deals in getting hearing loss compensation and work related injuries compensation for those who have worked in the state of California. With his sincere efforts, Thomas is committed to meet the highest standards of the legal industry and aims to provide the clients with an honest and aggressive representation.
Cerritos, CA Lawyer.
20 years experience
Bankruptcy and Tax

Kensington Univ COL
Pasadena bankruptcy attorney Ray Bulaon is founder of the Ray Bulaon Law Offices, Inc., a firm providing residents of Los Angeles, Ventura, San Bernardino, and Riverside counties with legal services on the matter of bankruptcy. Mr. Bulaon has practiced law for 17 years and he has helped more than 5,000 individuals and small businesses navigate through the bankruptcy process. He has an 8.2 Excellent rating on Avvo.com. Mr. Bulaon is a member of the National Association of Consumer Bankruptcy Attorneys, the Los Angeles Bankruptcy Forum, and the Central District Consumer Bankruptcy Attorneys Association. Contact his firm today to request a...
(626) 642-9567
1055 East Colorado Boulevard
Suite 5122


Pasadena

,

CA

91106
Long Beach, CA Attorney.
23 years experience
(562) 888-5114
3780 Kilroy Airport Way, Suite 200


Long Beach

,

CA

90806
Free Consultation
Bankruptcy, Estate Planning and Foreclosure Defense

USC Law School
As a founding partner at the firm Wadhwani & Shanfeld, Southern California lawyer Greg Shanfeld offers counsel to debtors from all walks of life. Mr. Shanfeld began his legal career in the year 1994, and has practiced in both California and Texas. On the website Avvo.com, he has been recognized with a rating of 8.6 Excellent. He is a graduate of UCLA and the USC Law School. To learn more information about his firm, contact the firm today.
Cerritos, CA Lawyer.
15 years experience
18000 Studebaker Road Ste 700


Cerritos

,

CA

90703
Free Consultation
Criminal, DUI, Domestic Violence and Juvenile

University of the Pacific, McGeorge School of Law
I am proud to be part of a team that includes my father and brother that is dedicated to providing high-quality legal representation throughout the State of California. Over the years, I have been honored to represent clients that have come to us for help. We work so closely with them and invest so much in securing a successful outcome to their case that they begin to feel like a part of our family. Criminal matters are highly stressful events for people charged with crimes. Our job is to education our clients, and often their families while guiding them as...
444 West Ocean, Suite 800


Long Beach

,

CA

90802
Long Beach, CA Lawyer.
15 years experience
(562) 444-1113
5001 Airport Plaza Drive
Suite 210A


Long Beach

,

CA

73013
Personal Injury

University of Oklahoma College of Law
Travis Siegel has been practicing law for over 13 years, concentrating on the prosecution of elderly abuse cases. As a young man, Travis experienced a family tragedy involving medical malpractice. He understands firsthand the heartbreak and pain that families go through after an accident. This experience played a large part in Travis' decision to become a personal injury attorney. He is passionate about representing families harmed by negligence and finds great personal reward when he wins compensation and justice on their behalf. Travis is admitted to practice law in California and Oklahoma.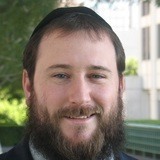 (213) 553-4550
Free Consultation
Los Angeles
,
CA
Attorney
10 years experience (310) 818-7700
Free Consultation
Los Angeles
,
CA
Attorney
31 years experience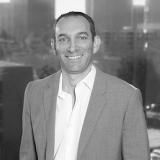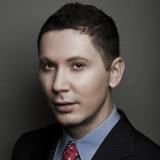 (562) 633-8155
Free Consultation
Long Beach
,
CA
Lawyer
19 years experience
Lawyers in Nearby Cities
Lawyers in Nearby Counties