Larkspur

,

California

Lawyers
Find Larkspur, California Lawyers by Practice Area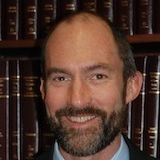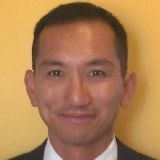 (800) 427-7020
Free Consultation
San Francisco
,
CA
Lawyer
21 years experience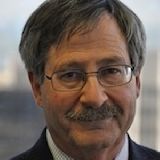 Free Consultation
Business

University of California Hastings College of the Law
Corte Madera, CA Lawyer.
14 years experience
Free Consultation
Employment, Landlord Tenant and Personal Injury

Univ of Minnesota L S
Wesley Wakeford has been practicing law as a personal injury lawyer in San Francisco since being admitted to the State Bar of California in 2003. He is a passionate advocate and counselor for individuals who have been injured or whose rights have been violated. Wes has settled or litigated hundreds of cases, has tried numerous cases and has even argued a case before a panel of judges in the U.S. District Court of Appeals for the Ninth Circuit in San Francisco. Wes has had success in a wide variety of cases, representing clients with cases against individuals, governmental agencies, insurance...
San Rafael, CA Lawyer.
45 years experience
Employment

Univ of Wisconsin Law School
With over 40 years experience, Mr. Jordan represents management in all areas of labor and employment law, from union avoidance, contract negotiations and arbitration to retaliation, discrimination, terminations and wage and hour class actions. Focusing on complex strategy issues and litigation, Mr. Jordan is known for his creativity, experience and courtroom skills.
Mill Valley, CA Lawyer.
34 years experience
Arbitration & Mediation, Business, Personal Injury and Real Estate

UC Hastings COL
San Rafael, CA Lawyer.
18 years experience
Business, IP, International and Real Estate

University of California Hastings College of the Law
Eric Sternberger is a partner of Ragghianti Freitas LLP. Mr. Sternberger acts as outside general counsel to corporations, LLC's and partnerships with an emphasis on business and corporate transactions including entity selection, succession planning, joint ventures, contracts, mergers and acquisitions, buy-sell agreements, secured financing, licensing, and real estate matters. His representative clients include technology and intellectual property driven companies, shipping, construction, advertising/branding, web based, and the real estate and healthcare industries. Mr. Sternberger's business counseling also includes advising directors, officers, and managers regarding business strategies, consensus building and corporate governance. Additionally, he advises shareholders and LLC interest holders regarding...
Corte Madera, CA Attorney.
27 years experience
Free Consultation
Divorce and Family

So Calif College of Law
After graduating from High School, Don attended his initial college year at ASU, AR, on a full music scholarship. Thereafter, he transferred to Whittier College, CA, where he received his BA in Business Administration. In subsequent years, he attended Southern California College of Law, CA, where he received his Juris Doctor (JD) and admission to the California State Bar in 1990. Don is also a licensed California real estate broker. He began practicing law as a sole practitioner but soon joined the law firm of Berger Kahn and then Gray & Prouty as an associate attorney...
San Rafael, CA Lawyer.
12 years experience
Free Consultation
Estate Planning, Personal Injury, Probate and Products Liability

Golden Gate University School of Law

and

Indiana University Maurer School of Law
San Rafael, CA Lawyer.
37 years experience
Bankruptcy, Business, Divorce and Family

New Coll of CA School of Law
Cate Eranthe is a California-licensed attorney admitted to practice in the United States District Court for the Northern District with over 20 years of complex discovery and litigation experience. Ms. Eranthe has handled chapter 7, 11 and 13 bankruptcies from initial filing through discharge. A San Francisco native she provides practical strategies and advises on different approaches to achieve your best outcomes. We are a full service civil litigation firm and handle family law, small business matters and consumer law. We also counsel and represent consumer debtors in bankruptcy. Our goal is to assist our...
San Rafael, CA Attorney.
40 years experience
Elder, Estate Planning, Real Estate and Tax

San Rafael, CA Lawyer.
29 years experience
Insurance Claims

Golden Gate Univ School of Law
Sharon Delfino Green is a native Northern Californian who always knew she wanted to be an attorney. From her early childhood growing up in the heart of the Wine Country, Sharon was the constant champion of the underdog and the powerless. Blessed with a strong personality and the ability to express herself clearly, Sharon excelled in College and Law School. Toward the end of her Law School education, Sharon was selected by one of the leading professors from hundreds of fellow students to assist in the research and drafting of one of California's leading Treatises.
(650) 345-8484
Free Consultation
San Mateo
,
CA
Attorney
18 years experience
Lawyers in Nearby Cities
Lawyers in Nearby Counties