Los Alamitos

,

California

Lawyers
Find Los Alamitos, California Lawyers by Practice Area
(213) 995-6767
Free Consultation
Los Angeles
,
CA
Lawyer
19 years experience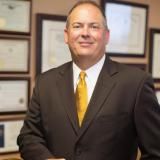 (714) 401-3827
Free Consultation
Fullerton
,
CA
Attorney
24 years experience
Long Beach, CA Lawyer.
47 years experience
(888) 777-3449
3780 Kilroy Airport Way, Suite 310


Long Beach

,

CA

90806
Free Consultation
DUI

UCLA School of Law
Guided by the nationally-renown "Dean of DUI Attorneys", The Law Offices of Taylor & Taylor is a 4-attorney firm specializing in DUI defense exclusively since 1979, and maintains offices in Long Beach, Beverly Hills, Pasadena, Irvine, Riverside and Carlsbad. A former Marine and graduate of the University of California at Berkeley (1966) and the UCLA School of Law (1969), Mr. Taylor served as deputy public defender and deputy district attorney in Los Angeles before entering private practice. He was the trial judge's legal advisor in People vs Charles Manson, was Supreme Court counsel in the "Onion Field" murder case,...
Long Beach, CA Lawyer.
12 years experience
Free Consultation
Animal, Consumer, DUI and Personal Injury

UWLA
Getting banged up in a Los Angeles accident can happen at any time. You could also have an injury at sea on a floating city like a cruise ship. Your injuries could occur in any other city or town in California. It may be from the neglect of some another entity, or individual's negligence. Their failure to exercise due diligence or foresight means that you are entitled to receive compensation for the injuries and other damages you incurred. Whether you're involved in an auto collision, motorcycle accident, pedestrian run down. You're emphatically urged to obtain sharp, expert legal services of...
Seal Beach, CA Lawyer.
21 years experience
Business, IP, Patents and Trademarks

Whittier Law School
The firm represents individuals and businesses and handles cases on behalf of plaintiffs and defendants involving patents, trademarks, trade dress, trade secrets, copyright, unfair competition, false advertising, defamation, violations of U.S. Customs and other civil litigation in both state and federal courts. As principal of the firm, Craig McLaughlin is an efficient litigator and trial lawyer experienced in intellectual property matters and other civil litigation. The firm is focused on protecting its clients' intellectual property and reputation. A list of accomplishments for clients is available on the firm's website.
Cypress, CA Attorney.
10 years experience
10073 Valley View
St # 139


Cypress

,

CA

90630
Free Consultation
Arbitration & Mediation, Divorce and Family

Pacific Coast Univ
I was a family law paralegal for many years prior to my attending law school. During that time I received my 25-Hour Basic Mediation Certificate (1995) and in 2009 I received my 40-Hour Basic Divorce Mediation certificate. In 2009 I also received training in Foreclosure mediation as well as a 10 hour "brush up" course in community mediation and 3 hours of Advanced Mediation training in "Mediating Civil Harassment Cases." I presently limit my practice to Divorce Mediation, Premarital and Postmarital agreements, Prenuptials and Postnuptials, All types of mediation, and Stepparent Adoptions Guardianships.
Long Beach, CA Attorney.
34 years experience
Free Consultation
Appeals, Criminal and DUI

Hastings College of the Law
Attorney Jeffrey Lewis Gold is a criminal and DUI defense attorney with the law firm Gold & Witham, representing the accused throughout Southern California. Mr. Gold is a graduate of Hastings College of Law in San Francisco (1983) and was admitted to the California State Bar the same year. Throughout his educational career, Mr. Gold received a number of legal honors and accolades such as "Best Appellate Brief and Oral Argument" and graduating with Magna Cum Laude honors from his undergraduate program. Prior to forming Gold & Witham with partner Nigel Witham, Mr. Gold worked for a variety of other...
400 Continental Blvd
6th Floor


El Segundo

,

CA

90245
(800) 716-6791
11400 West Olympic Boulevard
Suite 200


Los Angeles

,

CA

90064
Cerritos, CA Lawyer.
8 years experience
Free Consultation
Bankruptcy and Foreclosure Defense

Loyola Law School, Los Angeles
Julie J. Moradi has helped hundreds of clients with foreclosure prevention, bankruptcy debt relief, and asset protection, throughout Southern California. Ms. Moradi specializes in Chapters 7, 11 and 13 bankruptcy cases, as well as home loan modifications, and foreclosure defense.
Long Beach, CA Lawyer.
26 years experience
Free Consultation
Elder, Employment, Insurance Claims and Personal Injury

Western State Univ COL
Employment Law We handle all forms of Employment: ============================== DISCRIMINATION: __________________________ Age Disability Gender Pregnancy Race Sex ...
(877) 495-4529
5500 East Atherton Street, Suite 400


Long Beach

,

CA

90815
Huntington Beach, CA Attorney.
8 years experience
Free Consultation
Bankruptcy

Pacific Coast University School of Law

and

Southwestern Law School
Ms. Kingston has been licensed to practice law since 2008 and is in private practice at her firm Law Office of Christine A. Kingston. She received her Juris Doctor from Pacific Coast University School of Law (2005), and undergraduate degree from California State University, Long Beach (B.A. 1989), where she studied Speech Communication. She is admitted to practice law in California and before the United States District Court, Central District. Recent Results: 2012: Schaffer v. ECMC we won at trial, discharging more than $57,000 in student loans. Case no. 2:11-ap-01878-RN. In 2010, she reached a settlement against Litton...
Seal Beach, CA Lawyer.
20 years experience
Free Consultation
Criminal, DUI, Domestic Violence and White Collar Crime

San Joaquin College of Law
Orange County Criminal Defense Attorney Patrick S. Aguirre has been defending clients accused of criminal offenses for more than 14 years. Today, he leads the group of legal professionals who've joined him at his private practice, The Law Offices of Patrick S. Aguirre & Associates. The firm has been serving the criminally accused in Orange County, Downey, and surrounding areas since 2001, and under Aguirre's direction, it now boasts a winning record of more than 93%. Attorney Aguirre received his Bachelor of Sciences degree in criminology from California State University, Fresno and then went on to obtain his Juris Doctorate...
Long Beach, CA Attorney.
40 years experience
5001 Airport Plaza Dr
210


Long Beach

,

CA

90815
Personal Injury

Notre Dame Law School
James Carr has tried countless cases to jury verdict in the Los Angeles, Long Beach and Orange County courts. He has also successfully helped victims of torts recover over $100,000,000.00 in settlements and judgments. After over 30 years as a practicing, hard charging legal advocate, he has more than racked up an impressive record of success. He is also a member of the American Board of Trial Advocates, AAJ, CAOC, and CAALA and an honorary member of "Personal Injury Warriors", an international organization of tort attorneys.
(559) 549-6601
35625 E Kings Canyon Rd, Squaw Valley, CA


Squaw Valley

,

CA

93675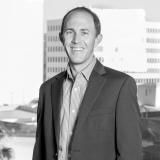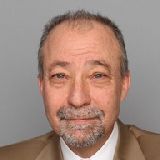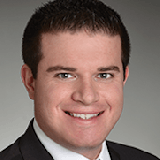 Lawyers in Nearby Cities
Lawyers in Nearby Counties