Mt Baldy

,

California

Lawyers
Find Mt Baldy, California Lawyers by Practice Area (310) 818-7700
Free Consultation
Los Angeles
,
CA
Attorney
31 years experience
Rancho Cucamonga, CA Attorney.
19 years experience
Free Consultation
Civil Rights, Criminal, Employment and Workers' Comp

Whittier Law School
Houman Fakhimi, the founding partner of the Criminal Defense Team, has amassed deep expertise in the area of criminal defense law thanks to years of experience. He oversees all litigation carried out by the firm, and he has demonstrated mastery in a variety of relevant legal domains. He's an alumnus of the University of California, Irvine and Whittier Law School. In addition to being an active member of the State Bar of Californias Criminal Section, Mr. Fakhimi also boasts accreditations from he Association of Federal Defense Attorneys, the California Attorneys for Criminal Justice, and the California Public Defenders Association.
San Bernardino, CA Lawyer.
37 years experience
Free Consultation
Personal Injury

Southwestern Law School

and

University of California - Berkeley
I have been an advocate for individuals injured in any type of accident for over 30 years. The firm has 5 offices in Los Angeles and the surrounding areas. Our 5 experienced trial lawyers will work with you to get you the highest settlement in the fastest time possible. Settlement advances are available.
Claremont, CA Lawyer.
5 years experience
Free Consultation
Personal Injury and Workers' Comp

Pepperdine University School of Law
Alexander D. Napolin, Esq., California Injury Lawyer of The Napolin Law Firm is a trial attorney practicing personal injury, auto Accident, work injury, Job Accident, workers' compensation, and catastrophic injury law. Mr. Napolin offers a completely free legal consultations to prospective clients who are looking to retain a personal injury attorney for representation. Injury representation is generally offered on a contingency fee basis (percentage of recovery, no up front legal fees). The Napolin Law Firm represents individuals and families who reside in the communities within the Inland Empire, San Gabriel Valley, Riverside County, Orange County, San Bernardino County...
Upland, CA Lawyer.
19 years experience
Free Consultation
Bankruptcy, Business and Criminal

Univ of LaVerne COL
Grossman studied at the University of California at Los Angeles (1984-1987) matriculating in psychology and business and the University of California at Santa Cruz (1988-1990) attaining a Bachelor of Arts degree in Philosophy. During law school, Grossman worked as a substitute high school teacher and as a vest-pocket coin dealer. Grossman attained a Juris Doctor degree from the University of La Verne College of Law in 1998 and was admitted to the California State Bar in November, 1998.
Ontario, CA Lawyer.
10 years experience
Free Consultation
Business, Estate Planning and Probate

University of La Verne College of Law
I have been practicing law since 2007. My practice focuses on Probate, Business Transactions and Estate Planning. I am a Certified Specialist, Estate Planning, Trust and Probate Law, The State Bar of California Board of Legal Specialization
Upland, CA Lawyer.
4 years experience
Business, Environmental, Estate Planning and Real Estate

William Howard Taft University
Providing affordable and convenient legal services. After 20 years of experience in business administration, including dealing with contracts, employment law, real estate law and regulatory compliance, I became a lawyer and put my decades of experience to good use. I realize that many people who need legal advice also need to work during the week. I offer consultations on the weekends to be available to clients when it is convenient for them. Call me to set up a consultation, sometimes legal services are less expensive than you think. In addition to my office practice, I provide self help advice...
Claremont, CA Attorney.
12 years experience
Free Consultation
Criminal, DUI, Divorce and Domestic Violence

Loyola Law School, Los Angeles
Professor Raul Sabado has been practicing and teaching law since 2004. After a couple of years in private practice and seven years as a trial lawyer in the Los Angeles County Public Defender's Office, he founded his own private offices. In 2012, he established what is now the Law Offices of Sabado & Associates where he and wife, Orsolya Sabado, manage the firm. The firm specializes in the fields of criminal defense, family law, estate planning, and contracts. The service area includes Los Angeles, San Bernardino, Riverside, and Orange counties.
(909) 626-2003
1109 W. San Bernardino Road, Suite 240


Covina

,

CA

91722
Rancho Cucamonga, CA Attorney.
8 years experience
Appeals, Divorce and Family

Western State University College of Law
San Bernardino, CA Lawyer.
41 years experience
Free Consultation
Personal Injury and Workers' Comp

Loyola Law School
As a founding parter at DiMarco Araujo Montevideo, I have dedicated my practice to advocating for the rights of personal injury victims.
Rancho Cucamonga , CA Lawyer.
12 years experience
Free Consultation
Criminal, DUI, Domestic Violence and White Collar Crime

Ventura COL
John Murray defends against criminal and DUI charges throughout Orange County, the Pomona Valley, and Western San Bernardino County. He works closely with his clients, and his carefully chosen private investigators and experts, to build the strongest defense in each case. The National Trial Lawyers Association has awarded John as one of the "100 Best" criminal defense attorneys. The National Advocacy for DUI Defense placed him on their list of the nation's top DUI lawyers. And the American Institute of Criminal Law Attorneys has honored him as one of the 10 best attorneys in California for customer satisfaction. ...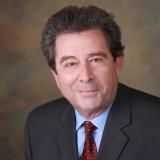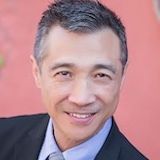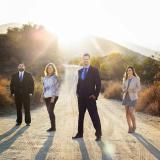 Lawyers in Nearby Cities
Lawyers in Nearby Counties