Patton

,

California

Lawyers
Find Patton, California Lawyers by Practice Area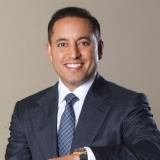 (619) 525-7005
Free Consultation
San Diego
,
CA
Attorney
16 years experience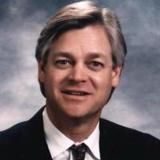 San Bernardino, CA Attorney.
27 years experience
Free Consultation
Criminal, DUI and Traffic Tickets

Simon Greenleaf School of Law - Trinity University Law School
San Bernardino, CA Lawyer.
8 years experience
Bankruptcy, Divorce, Domestic Violence and Family

University of La Verne College of Law
Linda A. Lindsey is a life-long resident of the Inland Empire. She is not only a licensed attorney in the State of California and the United States - Central District Court of California; she also holds a M.B.A. and has over 25 years of successful for-profit and non-profit business experience. She believes that all persons should have access to justice and even with a busy law practice she contributes her time and energy at local legal aid agencies. Each case is handled with professionalism and integrity. Linda A. Lindsey currently devotes her practice to representing clients in San Bernardino...
San Bernardino, CA Lawyer.
39 years experience
323 W. Court Street
Suite 402


San Bernardino

,

CA

92401
Free Consultation
Criminal, DUI, Divorce and Domestic Violence

I am a Certified Specialist in criminal law by the State Bar of California Board of Legal Specialization and a Member of the American Legal Specialists as well.I have been practicing in the Inland Empire for 37 years,both in Criminal Defense and in Family Law matters.I spent many years in Private sole Practice and have joined one of the most well known firms in the Inland Empire in 2007.My partners and I can handle most of your legal matters in house
San Bernardino, CA Lawyer.
8 years experience
(909) 890-4499
550 E. Hospitality Lane
Suite 300


San Bernardino

,

CA

92408
Business, Environmental, Municipal and Real Estate

Tracy Owens is an Associate in the Gresham Savage Real Estate & Land Use Practice Group. Ms. Owens assists clients with all aspects of commercial, industrial and residential development, including land use applications, zone changes, subdivisions, common interest developments, environmental compliance issues, and governmental approvals of projects. Ms. Owens has experience with projects affecting sensitive or endangered species, wetlands and cultural resources, and assists businesses and developers in complying with air and water quality regulation, the California Environmental Quality Act (CEQA) and National Environmental Policy Act (NEPA). Ms. Owens is also experienced in title analysis and resolution of title problems,...
San Bernardino, CA Lawyer.
18 years experience
Free Consultation
Criminal, DUI, Domestic Violence and Juvenile

Univ of LaVerne COL
Sean O'Connor has practiced criminal law for over sixteen years in both San Bernardino and Riverside Counties. Mr. O'Connor has devoted the majority of his practice to criminal defense litigation for all courthouses within the Inland Empire. Mr. O'Connor has litigated hundreds of serious and complex felony and misdemeanor criminal cases including murder, robbery, sex crimes, narcotics, three strikes law, white collar crime, and theft related offenses. He has aggressively defended and successfully represented numerous clients at trial proceedings, including numerous murder trials, as well as at other proceedings, including preliminary hearings, probation violations, sentencing and criminal law and motion...
San Bernardino, CA Attorney.
41 years experience
Free Consultation
Nursing Home and Personal Injury

Jeffrey Nadrich is a successful and nationally-recognized personal injury lawyer specializing in all aspects of personal injury, mostly: Auto accidents, Motorcycle accidents, Bicycle accidents, Truck accidents, Dog bite injuries and Wrongful Death cases. Mr. Nadrich is a 1972 graduate of the University of California Berkeley. He is also a 1975 graduate of the University of California Hastings College of the Law. Mr. Nadrich was admitted to the California State Bar in 1976. Mr. Nadrich is a member of: Multi-Million Dollar Advocate Forum, STLA, AAJ, CAALA, LACBA, ABA and many other prestigious legal...
(760) 240-7911
777 East Tahquitz Canyon Way, Suite 165


Palm Springs

,

CA

92262
San Bernardino, CA Lawyer.
36 years experience
(877) 466-5245
505 N. Arrowhead Avenue
Suite 105


San Bernardino

,

CA

92401
Appeals, Criminal, Domestic Violence and Juvenile

Western State College of Law at Argosy University
For over thirty years, I have been handling criminal cases and matters involving sex offenses. As a Partner of Wallin & Klarich, A Law Corporation, I protect my clients' rights with an unparalleled knowledge of sex crimes defense. In addition, I have experienced significant success in obtaining a Certificate of Rehabilitation or Governor's Pardon for my clients.
San Bernardino, CA Attorney.
28 years experience
Divorce, Family and Probate

Western State University College of Law

and

University of Cambridge, Downing College, England
Redlands, CA Lawyer.
33 years experience
Free Consultation
Personal Injury

California Southern LS
James F. Tierney has been with Welebir | Tierney since 2000. He started his legal career at an insurance defense firm, defending liability for businesses and insurers for over 16 years. Mr. Tierney eventually decided to switch sides and began representing plaintiffs. He finds that helping the injured seek justice and fair compensation is far more rewarding. Now, Mr. Tierney dedicates his caseload to prosecuting personal injury claims, ranging from defective products to motor vehicle accidents. He is AV® Rated by Martindale-Hubbell® for his high demonstration of legal ethics and ability.
San Bernardino, CA Lawyer.
Business, Criminal, Personal Injury and Trademarks

California Western School of Law
Armen Kiramijyan graduated from USC Dornsife College (formerly Letters, Arts & Sciences) in 2007 with a accelerated B.A. and M.A. in Economics. After graduation he worked as a Money Management Portfolio Administrator for Western Asset, a principal subsidiary of Legg Mason, an American-based global investment management firm. Later he worked as a Accountant for Caruso Affiliated, one of the largest, privately held real estate companies in the United States. Armen graduated from California Western School of Law, San Diego in 2010 with an accelerated J.D. As an attorney, he primarily practices business litigation and consulting at KAASS LAW, a well...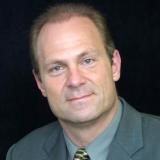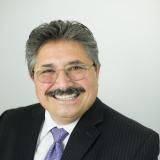 (951) 698-1250
Free Consultation
Murrieta
,
CA
Attorney
19 years experience
Lawyers in Nearby Cities
Lawyers in Nearby Counties