Redlands

,

California

Lawyers
Find Redlands, California Lawyers by Practice Area
Redlands, CA Attorney.
15 years experience
Free Consultation
Business, Estate Planning, Landlord Tenant and Real Estate

New York University School of Law

and

Western New England University School of Law
R. Sam Price is an experienced and well educated attorney with real life experience in real estate and business matters. He was formerly licenesd real estate broker and general contractor. He actively invests in real estate and ownes his own businesses. He enjoys writing and teaching, especially in the field of real estate. Sam grew up in a real estate family. His grandmother and father were both real estate brokers, and his mother was a real estate investor. He grew up surrounded by rentals and real estate deals. Sam first entered the family...
Redlands, CA Attorney.
18 years experience
Free Consultation
Divorce, Domestic Violence and Family

Southwestern Law School
Michael R. Young is a skilled divorce attorney from San Bernardino, CA.
Redlands, CA Lawyer.
12 years experience
Free Consultation
Bankruptcy, Collections and Consumer

Thomas Jefferson School of Law
Attorney Larkin is not a newcomer like so many firms that are appearing in the marketplace in response to current economic conditions. For years, Mr. Larkin practiced law with some of San Diego's largest bankruptcy law firms. In fact, attorney Jeffrey D. Larkin was among the top five highest filers in the United States Bankruptcy Court for the Southern District of California in 2008. Yet he still manages to provide individualized attention to each client as though they were his only client. The Larkin Law Firm: Big-Firm Knowledge -- Small Firm Service. Call now for your free consultation.
Redlands, CA Lawyer.
32 years experience
Free Consultation
Personal Injury

California Southern LS
James F. Tierney has been with Welebir | Tierney since 2000. He started his legal career at an insurance defense firm, defending liability for businesses and insurers for over 16 years. Mr. Tierney eventually decided to switch sides and began representing plaintiffs. He finds that helping the injured seek justice and fair compensation is far more rewarding. Now, Mr. Tierney dedicates his caseload to prosecuting personal injury claims, ranging from defective products to motor vehicle accidents. He is AV® Rated by Martindale-Hubbell® for his high demonstration of legal ethics and ability.
Redlands, CA Attorney.
38 years experience
Estate Planning

Brigham Young University
Redlands, CA Lawyer.
20 years experience
Free Consultation
Personal Injury

University of San Diego School of Law
Cory R. Weck joined the plaintiff's firm, Welebir Tierney & Weck, in 2001. Before starting his legal career, Mr. Weck was a commissioned officer in the U.S. Marine Corps. After completing his law degree in 1997, he was a leading trial attorney for the U.S. Marine Corps and earned the distinction of Top Young Military Lawyer of the year for the Marine Corps. He has in-depth understanding of military injuries and how to protect injured military servicemen. Weck is BV® Distinguished™ by Martindale-Hubbell® and has been included in the list of Southern California Super Lawyers® in 2012.
Redlands, CA Attorney.
6 years experience
Free Consultation
Business, Criminal, DUI and Estate Planning

University of La Verne College of Law
Attorney Matthew Murillo is quickly rising among the ranks of California Attorneys in Business, Criminal Defense, DUI Defense and Estate Planning and was recently nominated as one of California's Top 100 Trial Lawyers in the area of Criminal Defense. Admitted to the State Bar of California in 2009, Matt has been deeply involved in creating the type of law firm he believes will best serve California Residents. Founding the Law Offices of Matthew Murillo in April 2010, Matt has been diligent in his efforts to provide only the best service – treating every client like his own family....
Redlands, CA Lawyer.
17 years experience
Animal, Business, Municipal and Real Estate

Santa Clara University School of Law
Michael Reiter is an Inland Empire Attorney (San Bernardino County and Riverside County) based in Redlands, California, and practicing in state and Federal courts in Southern California. Michael Reiter practices Real Estate Law including real property torts, including nuisance and trespass, eminent domain and inverse condemnation, including inverse condemnation from flooding, land movement, sewer backups and fires. Michael Reiter also practices in the areas of Municipal Law, including Code Enforcement; Civil Litigation and Small Business Law. Michael Reiter was the Assistant City Attorney of the City of Redlands, a Deputy City Attorney at the City of San Bernardino,...
Redlands, CA Lawyer.
49 years experience
Animal, Elder, Insurance Defense and Medical Malpractice

University of Southern California Gould School of Law
Douglas F. Welebir is the founder of Welebir Tierney & Weck. He received his Bachelor of Arts degree from La Sierra College in 1962 and then attended the University of Southern California School of Law where he earned his J.D. degree in 1965. In 1970, Mr. Welebir began specializing exclusively in plaintiffs' personal injury law and went on to form the predecessor to this firm in 1973. From 1970 to 1974, Mr. Welebir served as the first mayor of the city of Loma Linda, California. Mr. Welebir served as lead plaintiff's counsel in the Stringfellow Acid Pits Trial case that resulted in...
Redlands, CA Lawyer.
5 years experience
(909) 654-4022
Redlands Executive Suites
1255 West Colton Av., #528


Redlands

,

CA

92374
Business, IP, Patents and Trademarks

California Southern Law School
I was born in Brazil but grew up in Riverside after my family immigrated to the United States. Growing up I loved playing football, basketball, soccer, and baseball with my brothers and the kids in the neighborhood but I was always fascinated by my oldest brother's interest in science. So after graduating from high school in Riverside I majored in Electrical Engineering at California Polytechnic University where I obtained both a Bachelor and Master degree in Electrical Engineering. As an engineer I have worked for a number of different technology companies ranging from large aerospace...
(760) 831-1633
Free Consultation
Riverside
,
CA
Lawyer
20 years experience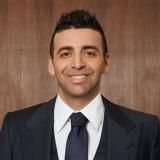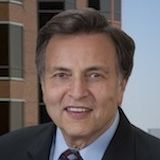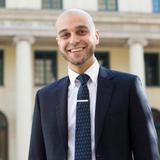 (562) 590-6900
Free Consultation
Long Beach
,
CA
Attorney
30 years experience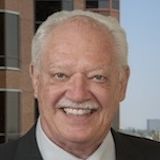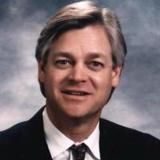 Lawyers in Nearby Cities
Lawyers in Nearby Counties