San Dimas

,

California

Lawyers
Find San Dimas, California Lawyers by Practice Area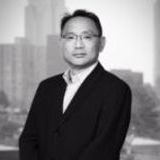 (800) 520-4525
Free Consultation
San Francisco
,
CA
Attorney
41 years experience
West Covina, CA Attorney.
20 years experience
Free Consultation
Employment, Insurance Claims, Personal Injury and Products Liability

California Western School of Law
Steven M. Sweat is an award winning personal injury attorney based in Los Angeles, California. He is the principal founding member of Steven M. Sweat, APC. The firm has been representing the victims of negligence and wrongdoing throughout California seek compensation for personal injury and wrongful death in a variety of contexts including but, not limited to auto accidents, bicycle mishaps, boating accidents, commercial and residential property accidents including slip and trip and falls and negligent security claims, dog bites, explosions and fires, motorcycle crashes, nursing home and elder abuse, railroad collisions, sexual assault and abuse claims, truck and...
(818) 296-0981
100 North Brand Boulevard, Suite 636


Glendale

,

CA

91203
3535 Inland Empire Blvd., Suite 45A


Ontario

,

CA

91764
West Covina, CA Lawyer.
11 years experience
Free Consultation
Criminal, DUI, Domestic Violence and White Collar Crime

Ventura COL
John Murray defends against criminal and DUI charges throughout Orange County, the Pomona Valley, and Western San Bernardino County. He works closely with his clients, and his carefully chosen private investigators and experts, to build the strongest defense in each case. The National Trial Lawyers Association has awarded John as one of the "100 Best" criminal defense attorneys. The National Advocacy for DUI Defense placed him on their list of the nation's top DUI lawyers. And the American Institute of Criminal Law Attorneys has honored him as one of the 10 best attorneys in California for customer satisfaction. ...
Glendora, CA Lawyer.
18 years experience
Free Consultation
Business, Estate Planning and Probate

Western State College of Law at Argosy University
Specializing in probate, estate planning and small business law for more than 15 years. Was a small business owner and financial planner before becoming an attorney. Currently also a professor of business law and human resources at Azusa Pacific University. Earned his B.S. in Business Administration and Management from the University of Redlands Magna Cum Laude and his Juris Doctor with an emphasis in Taxation Cum Laude from Western State University College of Law in Fullerton, CA.
West Covina, CA Lawyer.
15 years experience
(626) 331-8188
100 North Barranca Street, Suite 725


West Covina

,

CA

91791
Bankruptcy, Divorce, Estate Planning and Immigration

Ateneo de Manila University
Attorney Eugene M. Palacios is an immigrant from the Philippines and the founder and principal attorney of the Law Offices of Eugene M. Palacios. He is licensed as an attorney in California since 2001 and in the Philippines since 1997. He is admitted to practice before U.S. Immigration Courts, the U.S. Central District Court, and California State Courts.
West Covina, CA Lawyer.
24 years experience
Free Consultation
DUI, Insurance Claims, Medical Malpractice and Personal Injury

Pepperdine Univ School of Law
The Law Offices of Michael D. Payne is a small law firm specializing in personal injury for seriously injured persons and criminal litigation. Mr. Payne has kept the firm small in order to provide the highest quality legal service to clients. The Law Offices of Michael D. Payne handles a limited number of cases at any one time to ensure quality representation. Every case accepted by the Law Offices of Michael D. Payne is handled by Mr. Payne personally. Since 1991, Michael D. Payne has been practicing law in areas in and around Los Angeles, Hollywood, West Covina,...
Glendora, CA Lawyer.
27 years experience
Divorce and Family

USC Law School
The Law Office of Charles J. Morris, Jr. offers legal assistance in an assortment of family law concerns including divorce. With over 20 years of legal experience, their professionals have an in-depth and complex understanding of the legal system in California. Both attorneys at the firm have been Board Certified as Specialists in Family Law. Additionally, Attorney Morris has been selected for inclusion in the list of Super Lawyers® from 2012 to 2014. Receive a no-charge consultation by calling the firm today at (626) 914-2791.
Pomona, CA Lawyer.
34 years experience
Free Consultation
Divorce, Domestic Violence, Estate Planning and Family

Western State University College of Law
Practicing Family Law and Probate w/ emphasis on Trusts and Estate Planning for over thirty years. Two offices in the Inland Empire. Ms. Turner has been featured in several newspaper articles as an expert in her field, and aggressive and successful in trial work in particular. Ms. Turner is also exceptional in peaceful, mediated solutions if avoiding trial is possible.
La Verne, CA Lawyer.
26 years experience
Arbitration & Mediation

Loyola Law School, Los Angeles
Glendora, CA Attorney.
39 years experience
Divorce and Family

Southwestern Univ School of Law
Glendora, CA Lawyer.
11 years experience
Criminal, DUI, Divorce and Education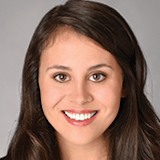 (888) 334-6344
Free Consultation
Pasadena
,
CA
Lawyer
23 years experience
Lawyers in Nearby Cities
Lawyers in Nearby Counties