Santa Venetia

,

California

Lawyers
Find Santa Venetia, California Lawyers by Practice Area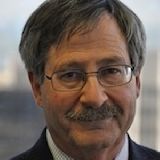 (800) 970-3878
Free Consultation
Novato
,
CA
Attorney
23 years experience
(650) 343-2611
Free Consultation
Burlingame
,
CA
Lawyer
21 years experience
Free Consultation
Business

University of California Hastings College of the Law
San Rafael, CA Lawyer.
40 years experience
Free Consultation
Social Security Disability

Mid Valley COL
San Rafael, CA Attorney.
35 years experience
Divorce and Family

UC Berkeley School of Law Boalt Hall
I will do my best to resolve your case as quickly, easily, inexpensively, and amicably as possible. Through competent, caring and empathetic representation, as aggressive as necessary, I will keep you fully informed and in control of every step of the process. I invite you to read the many excellent reviews contained on the Client Testimonials page of my website. I treat my clients the way I would want to be treated if I needed a family law attorney. My service to you includes providing the most cost effective alternatives to resolving your case or situation. I provide full legal representation,...
San Rafael, CA Lawyer.
4 years experience
Immigration

University of California - Davis
I help families and individuals avoid immigration problems. I work with the undocumented as well as those who wish to change their status or apply for an immigration benefit. Marriage Visas, Waivers, DACA, VAWA and U Visas, Non-immigrant student and employment visas except for the H-1B craziness. I represent children and special immigrants in court.
San Rafael, CA Lawyer.
29 years experience
Insurance Claims

Golden Gate Univ School of Law
Sharon Delfino Green is a native Northern Californian who always knew she wanted to be an attorney. From her early childhood growing up in the heart of the Wine Country, Sharon was the constant champion of the underdog and the powerless. Blessed with a strong personality and the ability to express herself clearly, Sharon excelled in College and Law School. Toward the end of her Law School education, Sharon was selected by one of the leading professors from hundreds of fellow students to assist in the research and drafting of one of California's leading Treatises.
Greenbrae, CA Lawyer.
25 years experience
Appeals, Employment, Personal Injury and Products Liability

University of California - Hastings College of the Law
Twenty-four-year career of cost-efficient litigation, management, and resolution of large dockets of a wide variety of thorny, high-exposure disputes up to $200 million. More than twelve years focused on employment law, with previous experience in intellectual property, products liability, and insured claims. Entrusted to: • Weigh risks and benefits of legal proceedings and assessment of settlement strategies • Run efficient teams with emphasis on streamlining processes and developing internal talent to full potential • Legal research, writing, argument of motions including summary judgment, class certification • Manage experts, reduce legal spend, and win on a shoe-string budget • Handle all aspects of...
Business, Education and Employment

University of California, Berkeley School of Law

and

UC Berkeley School of Law Boalt Hall
Amanda Metcalf is an attorney specializing in Civil Litigation, Business Law and Education law. She is also highly experienced in Employment Disputes & Wrongful Discharge matters, Serious Personal Injury actions, Bankruptcy Adversary Proceedings, and Consumer Protection Law. Ms. Metcalf is a former federal prosecutor and has served as associate counsel with distinguished bay-area law firms including Pillsbury Madison & Sutro, Brobeck Phelger & Harrison, Saperstein Seligman Mayeda & Larkin, and Hunter & Anderson. Ms. Metcalf is a Certified ADR Neutral and experienced Mediator. Prior to establishing her own practice Ms. Metcalf was appointed to the...
San Rafael, CA Lawyer.
29 years experience
Environmental, Municipal and Real Estate

San Rafael, CA Attorney.
40 years experience
Elder, Estate Planning, Real Estate and Tax

Fairfax, CA Lawyer.
16 years experience
Criminal and DUI

San Francisco Law Sch
Lawyers in Nearby Cities
Lawyers in Nearby Counties