Signal Hill

,

California

Lawyers
Find Signal Hill, California Lawyers by Practice Area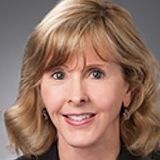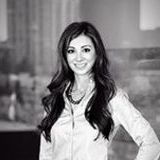 Long Beach, CA Lawyer.
19 years experience
Free Consultation
Civil Rights, Criminal, DUI and Domestic Violence

Harvard Univ Law School
An honors graduate of UC-Berkeley and Harvard Law School, Neil Shouse served five years as Deputy District Attorney for Los Angeles County. He prosecuted more than 60 criminal trials, and handled more than 1,000 evidentiary hearings. He earned a reputation as one of the toughest and most successful trial prosecutors. Mr Shouse now practices exclusively criminal defense and has been awarded numerous distinctions including being named to the following prestigious shortlists: The National Trial Lawyers' "Top 100" Criminal Defense Attorneys, The American Institute of Criminal Law Attorneys' "10 Best" Attorneys for Client Satisfaction, The American Academy of Trial Attorneys'...
Long Beach, CA Lawyer.
26 years experience
(877) 495-4529
5500 East Atherton Street, Suite 400


Long Beach

,

CA

90815
Free Consultation
Elder, Employment, Insurance Claims and Personal Injury

Western State Univ COL
Employment Law We handle all forms of Employment: ============================== DISCRIMINATION: __________________________ Age Disability Gender Pregnancy Race Sex ...
Long Beach, CA Attorney.
19 years experience
Criminal, DUI, Domestic Violence and Juvenile

Loyola Law School, Los Angeles
Al F. Amer began his legal career in 1998, where he was Deputy District Attorney with the Los Angeles County Attorney's Office. From 2006-1007, he was Assistant District Attorney with the Dallas County District Attorney's Office. Amer then dedicated his time and work to establishing The Amer Law Firm, where he decided to practice exclusively on criminal defense law.
Long Beach, CA Attorney.
21 years experience
Free Consultation
Criminal and DUI

University of Warwick, England
Long Beach, CA Lawyer.
18 years experience
Bankruptcy, Business, Collections and Divorce

Thomas Jefferson School of Law
The Law Offices of Saman Behnam, is a full services law firm; providing its clientele with high quality, cost effective, and responsive legal services throughout the State of California. Our office provides affordable, cost effective legal services with the care and attention you require. SAMAN BEHNAM, has a practice emphasis in Civil litigation Real Estate Litigation and related Transaction, Bankruptcy litigation, Family Law, CH/DV-TRO, Family Law, Probate and Trust Litigation, Corporations Shareholder Dispute Resolution and litigation, Estate Planning, Business Succession Planning, Asset Protection, Commercial and Residential Evictions, transactions concerning Limited Partnerships, Limited Liability Company, Corporations. He is a...
Long Beach, CA Lawyer.
40 years experience
Criminal, DUI and Personal Injury

Pepperdine Univ School of Law
Long Beach, CA Attorney.
28 years experience
Free Consultation
Bankruptcy, Criminal, Employment and Personal Injury

Southwestern University School of Law
For more then 2 decades, Mr. Marc Aaron Goldbach has worked tirelessly to develop a successful bankruptcy and civil law practice for clients located throughout Los Angeles County. Whether his clients are facing insurmountable debt, foreclosure, serious felony charges, immigration or other legal issues such as personal injuries, workplace harassment, family and medical leave act violations, whistle blowing and retaliation, consumer law, criminal defense they can be rest assured that Marc Aaron Goldbach will take all steps necessary to fight for their legal rights to protect their interests. Marc Goldbach has represented many legal cases with 100% success...
Long Beach, CA Attorney.
28 years experience
Tax

University of Miami School of Law

and

University of Miami School of Law
The Law Offices Of Jeffrey B. Kahn, P.C. are uniquely qualified in tax. Is the IRS breathing down your neck and sending you intimidating notices and telephone calls? Are you having tax problems? Is the IRS filing liens, garnishing your wages, levying assets, and devastating your financial and personal life? IRS tax debts require immediate action. Don't put off dealing with tax debts; inaction could be very expensive. Instead, consider professional IRS help. The Law Offices of Jeffrey B. Kahn, P.C. are uniquely qualified in tax, probate, trust, and business law. We can provide responsive, proactive...
Free Consultation
Criminal, DUI and Traffic Tickets

Pepperdine University School of Law

and

Pepperdine University School of Law
Attorney David Dastrup has experience and success on 1000's of traffic ticket infractions and misdemeanors. Trusted by courts, relied on by clients, and organized business practices. Your attorney fights for you, protects your constitutional rights and driver's license, and appears in court so you don't have to appear or post bail, saving you time and money immediately. Attorney David Dastrup is a Juris Doctor and Master's graduate from the prestigious, nationally ranked Pepperdine University, in Malibu, California. The School of Law's Straus Institute is ranked #1 in the Nation by U.S. News & World Report. Mr. Dastrup...
Long Beach, CA Attorney.
2 years experience
Divorce, Domestic Violence, Family and Juvenile

Western Michigan University Cooley Law School
Kyle R. Puro, Esq. is an attorney practicing family and juvenile dependency law in Los Angeles and Orange Counties. Prior to starting The Law Offices of Kyle R. Puro, Mr. Puro worked as a court appointed attorney for the Los Angeles Dependency Lawyers, Inc. (LADL) representing parents involved in the Los Angeles County Foster Care System. As a court appointed attorney, he has litigated hundreds of cases involving the abuse and neglect of children. Mr. Puro has litigated negligent death of children cases, sexual abuse, serious physical abuse involving broken bones, substance abuse, and domestic violence cases. ...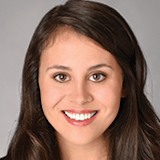 Lawyers in Nearby Cities
Lawyers in Nearby Counties