Skyforest

,

California

Lawyers
Find Skyforest, California Lawyers by Practice Area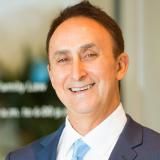 (310) 879-1972
Free Consultation
Santa Monica
,
CA
Lawyer
28 years experience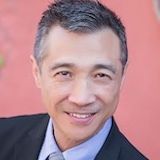 Riverside, CA Lawyer.
20 years experience
Free Consultation
Employment and Workers' Comp

California Southern
"I will get you the quality treatment you need and the money you deserve" I have been practicing Workers Compensation cases including FEHA and 132 a discrimination cases for over 20 years with a nearly flawless track record in representing seriously injured employees in all industries. I have a strong background in business, real estate, sales and marketing, and pharmacy practices.
San Bernardino, CA Attorney.
41 years experience
Free Consultation
Criminal, DUI and Juvenile

Arizona State Univ COL
Earl Carter has been aggressively representing clients charged with crimes in California including and especially DUI Since 1975. Earl Carter and his team of exceptional criminal defense attorneys strive to provide high quality representation at an affordable fee.
Redlands, CA Attorney.
7 years experience
Free Consultation
Business, Criminal, DUI and Estate Planning

University of La Verne College of Law
Attorney Matthew Murillo is quickly rising among the ranks of California Attorneys in Business, Criminal Defense, DUI Defense and Estate Planning and was recently nominated as one of California's Top 100 Trial Lawyers in the area of Criminal Defense. Admitted to the State Bar of California in 2009, Matt has been deeply involved in creating the type of law firm he believes will best serve California Residents. Founding the Law Offices of Matthew Murillo in April 2010, Matt has been diligent in his efforts to provide only the best service – treating every client like his own family....
San Bernardino, CA Lawyer.
39 years experience
(877) 466-5245
505 N. Arrowhead Avenue
Suite 105


San Bernardino

,

CA

92401
Free Consultation
Appeals, Criminal, Divorce and Family

Pepperdine University School of Law
For over 35 years, I have been successfully representing clients facing criminal charges or dealing with family law matters. As the Senior Partner of Wallin & Klarich, A Law Corporation, I work hard to ensure our clients are represented with respect and professionalism. When you hire our firm, you place your trust in a team of attorneys and legal professionals, whose only goal is to obtain the best result possible in your case. You are not alone. We will get through this together.
Loma Linda, CA Attorney.
42 years experience
Free Consultation
Workers' Comp

University of San Francisco School of Law
I am dedicated to helping injured injured workers get well, return to work, and receive what they deserve for their workers' compensation claims. I publish and edit WCWebzine.com, a free tool for legal research and practical information to help navigate California's evolving workers' compensation system. WCW is easy to use, with relevant links to the source.
San Bernardino, CA Attorney.
17 years experience
Criminal, Divorce, Domestic Violence and Family

Western State College of Law at Argosy University
As an associate of Wallin & Klarich, I know the emotional aspects of going through a difficult dissolution, a family law issue or a criminal matter. I will provide the time and attention into each individual case whether it is a family law or criminal case so that my clients can be assured that their case is being competently handled.
San Bernardino, CA Lawyer.
28 years experience
Free Consultation
Personal Injury and Workers' Comp

Western State Univ
With over 20 years of experience in the field of workers' compensation, I have the skills to get injured workers back on their feet.
Redlands, CA Attorney.
39 years experience
Estate Planning

Brigham Young University
Redlands, CA Lawyer.
18 years experience
Business, Municipal and Real Estate

Santa Clara University School of Law
Michael Reiter is an Inland Empire Attorney (San Bernardino County and Riverside County) based in Redlands, California, and practicing in state and Federal courts in Southern California. Michael Reiter practices Real Estate Law including real property torts, including nuisance and trespass, eminent domain and inverse condemnation, including inverse condemnation from flooding, land movement, sewer backups and fires. Michael Reiter also practices in the areas of Municipal Law, including Code Enforcement; Civil Litigation and Small Business Law. Michael Reiter was the Assistant City Attorney of the City of Redlands, a Deputy City Attorney at the City of San Bernardino,...
Redlands, CA Lawyer.
13 years experience
Free Consultation
Bankruptcy, Collections and Consumer

Thomas Jefferson School of Law
Attorney Larkin is not a newcomer like so many firms that are appearing in the marketplace in response to current economic conditions. For years, Mr. Larkin practiced law with some of San Diego's largest bankruptcy law firms. In fact, attorney Jeffrey D. Larkin was among the top five highest filers in the United States Bankruptcy Court for the Southern District of California in 2008. Yet he still manages to provide individualized attention to each client as though they were his only client. The Larkin Law Firm: Big-Firm Knowledge -- Small Firm Service. Call now for your free consultation.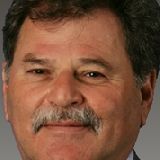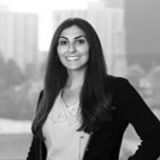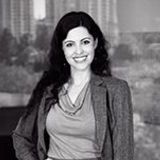 Lawyers in Nearby Cities
Lawyers in Nearby Counties