Sugarloaf

,

California

Lawyers
Find Sugarloaf, California Lawyers by Practice Area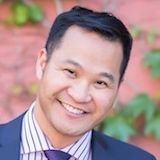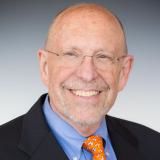 Riverside, CA Attorney.
19 years experience
Divorce and Family

University of California - Riverside

and

University of California, Davis, School of Law
The family law practice at the Law Office of Heather Cullen strives to maintain effective, quality relationships with each of our clients. We treat each client with integrity and respect for his or her individual needs, goals and objectives. We focus on intelligent legal representation. We pledge to listen to and communicate with each of our clients. At our firm, we will give you the personal attention you need as you work through your family law issue. Our practice focuses on all areas of family law, from complicated divorce with complex property division, custody and support to simple preparation...
(951) 715-4632
28465 Old Town Front Street
Suite 321


Temecula

,

CA

92590
Palm Springs, CA Lawyer.
9 years experience
Free Consultation
Criminal, DUI, Domestic Violence and Juvenile

Western State University College of Law
With approximately 20 years of former Law Enforcement and over 9 years practicing Criminal Defense in California , I possess a unique approach to obtaining positive results for my clientele. Having been born and raised in the local area, educated, and practiced law here, have given me excellent background information to dispense.
San Bernardino, CA Lawyer.
12 years experience
Free Consultation
Animal, Consumer, DUI and Personal Injury

UWLA
Getting banged up in a Los Angeles accident can happen at any time. You could also have an injury at sea on a floating city like a cruise ship. Your injuries could occur in any other city or town in California. It may be from the neglect of some another entity, or individual's negligence. Their failure to exercise due diligence or foresight means that you are entitled to receive compensation for the injuries and other damages you incurred. Whether you're involved in an auto collision, motorcycle accident, pedestrian run down. You're emphatically urged to obtain sharp, expert legal services of...
Lake Gregory, CA Lawyer.
28 years experience
Free Consultation
Workers' Comp

Western State College of Law at Argosy University
Nancy has more than 28 years of experience in workers comp in the Inland Empire, starting as a law clerk back in 1987 in Pomona, watching insurance companies refuse help to injured workers. In 1994, she had enough and left defense to represent only injured workers. Nancy knows what it is to be injured and trying to work and support a family, undergoing knee surgeries and clot treatment while still working and serving clients...quite a balancing act. In the Inland Empire 30 years, Nancy knows which physicians and which facilities truly help injured workers (and...
Riverside, CA Lawyer.
11 years experience
Free Consultation
Criminal and DUI

University of California - Hastings College of the Law
Dedicated exclusively to the defense of those who have been criminally accused throughout Southern California. Attorney Graham D. Donath is an award winning criminal defense attorney who personally sees that his clients get the very best in each and every one of their matters.
Palm Springs, CA Lawyer.
14 years experience
Elder, Estate Planning and Tax

Thomas Jefferson School of Law

and

Chapman University Fowler School of Law
Marty Burbank is the expert in Elder Law, Veteran's Benefits and Asset Protection for Medical and Dental Practices. Our team is located in Fullerton, the heart of North Orange County. This proximity allows us to reach a broad spectrum of clients. Marty Burbank provides the same planning and legal power of the larger firms, yet in a personalized setting. We utilize the latest in technology to create and store documents for all our clients. Every client receives services that are customized to their specific needs. We never use templates. Since 2002 Marty Burbank has focused his practice...
Palm Desert, CA Attorney.
17 years experience
Free Consultation
Business, Construction, Insurance Claims and Insurance Defense

California Western School of Law
Plumtree & Associates is a boutique construction law firm specializing in representing general contractors, custom homebuilders, 8a contractors, remodelers, subcontractors, suppliers, engineers and architects in both California and Nevada. The firm represents clients in public, industrial, commercial and residential construction. Area of representation include, contract litigation, mechanics liens, bonded stop notices, delay claims, differing site conditions, change order negotiation/litigation, disgorgement, California Home Improvement Contract Issues, contract drafting/negotiation, CSLB license issues, business formation, expansion and dissolution, zoning, code enforcement, etc.
Rancho Cucamonga, CA Attorney.
17 years experience
Free Consultation
DUI

Southwestern Univ School of Law
Former Deputy District Attorney, Criminal Defense for over 13 years. Persistence, dedication, professionalism. Building on a solid, strong reputation with Judges, Prosecutors, and other Defense Lawyers allows Mr. Geller to communicate and relate well to juries, and obtain dismissals, reductions, and top notch criminal defense results for his clients.
Palm Desert, CA Lawyer.
41 years experience
Free Consultation
Criminal, DUI, Traffic Tickets and White Collar Crime

University of California - Berkeley
John Jimenez is a graduate of the most prestigious law school in the country, the University of California, Berkeley (Boalt Hall School of Law), where he received his Juris Doctor degree in 1976. He has over 39 years of experience defending the accused; always practicing as a criminal defense attorney. In his career dedicated to helping the accused, John Jimenez has obtained Not Guilty Jury Verdicts in murder, drug, DUI, sex, theft, domestic violence and white-collar crime cases. Because of his success, John Jimenez's peers have rated him one of the Best Lawyers in the country, and specifically...
Victorville, CA Lawyer.
18 years experience
15437 Anacapa Road


Victorville

,

CA

92393
Free Consultation
Nursing Home, Personal Injury and Products Liability

Pepperdine University School of Law
Fifteen years ago, I was sitting at my computer, wedged between a steaming coffee maker to my left and my fledgling law firm's first associate three feet to my right. Today I'm humbled to have 10,000 square feet working alongside the best lawyers and paralegals in the world. It is now time for me to give back. I'm conservative on some issues and liberal on others, but high-minded about them all. I will always be politically active, but have no desire to be a political activist; striving instead to find Veritas Aequitas = Truth &...
2525 Pacific Avenue


Stockton

,

CA

95204
777 E. Tahquitz Canyon Way


Palm Springs

,

CA

92262
516 W Shaw Avenue


Fresno

,

CA

93704
701 E. Santa Clara Street


Ventura

,

CA

93001
(951) 698-1250
Free Consultation
Murrieta
,
CA
Attorney
19 years experience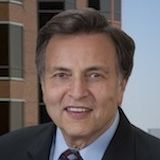 Lawyers in Nearby Cities
Lawyers in Nearby Counties