Temecula

,

California

Lawyers
Find Temecula, California Lawyers by Practice Area
Temecula, CA Attorney.
8 years experience
Free Consultation
Appeals, Employment, Personal Injury and Workers' Comp

Whittier Law School
Attorney dedicated to "fighting for the average Joe." Brian W Freeman has been a California Lawyer since 2008 and has continually represented the interests of the working man from the beginning of his practice.
Temecula, CA Attorney.
14 years experience
Divorce and Family

California Western School of Law
David K.Wilkinson is a Fellow with the American Academy of Matrimonial Lawyers (AAML), and started his education when he received his Bachelor of Arts degree in Business Administration from the University of Washington, one of the highest ranked undergraduate business schools in the United States. He was awarded membership to the National Dean's List. David received his Juris Doctor degree from California Western School of Law School and graduated in the top one-third of his class. Co-founder of Wilkinson & Finkbeiner, David practices family law for the firm, handling all facets of the practice area, from straightforward negotiation...
Temecula, CA Attorney.
3 years experience
Free Consultation
Business, Consumer, Employment and Personal Injury

California Western School of Law
Temecula, CA Attorney.
12 years experience
Free Consultation
Bankruptcy and Criminal

My goal is to provide each client with competent legal representation and honest advice. I will represent my clients in an aggressive, supportive and honest manner in order to achieve the results they deserve. My clients will discover that when they arrive at my office they are greeted by an Experienced, Competent and Caring Attorney who will provide personal attention to their case and answer the many questions they may have. I am a no-nonsense attorney who will tell my clients what they need to know. Call today for your FREE INITIAL CONSULTATION (951)529-8836 Special rates for our military...
Temecula, CA Attorney.
9 years experience
Bankruptcy, Business, Foreclosure Defense and Immigration

University of San Diego School of Law
Consumer bankruptcy attorney representing clients in Southern California.
Temecula, CA Lawyer.
20 years experience
Free Consultation
Agricultural, Antitrust, Business and Insurance Claims

Thomas Jefferson School of Law
We are a boutique business law firm with over twenty-five years of combined experience representing privately held small to medium sized businesses, in the areas of business/corporate law, beverage law (wineries, breweries, restaurants) asset protection, intellectual property and real estate law. We adhere to a pragmatic approach in representing our clients by first understanding the needs/goals of our clients and then offering feasable solutions to those needs.
Temecula, CA Lawyer.
15 years experience
27349 Jefferson Ave
Suite 208


Temecula

,

CA

92590
Free Consultation
Consumer, Criminal, DUI and Personal Injury

Loyola Law School, Los Angeles
Barak J. Berlin is the owner of The Law Offices of Barak Berlin in Temecula. Barak graduated from Boston University in 1995 with a dual degree in Political Science and International Relations and a minor in Religion. After working in Washington, D.C. at one of the top Intellectual Property Law Firms in the country and at Special Olympics International, Barak returned to Los Angeles to attend Loyola Law School. Barak graduated from Loyola Law School, passed the California State Bar in 2001, and was hired by the San Bernardino County Public Defender's Office. Barak...
Business and Criminal

Western State College of Law at Argosy University
Based in Hemet, California, the firm of Davis Wojcik Duarte, APLC handles a wide range of criminal defense and civil law cases including litigation, transactional law, and estate planning. Their friendly and knowledgeable team has over 50 years of experience interacting with California's court system. They have work on many million-dollar civil cases and complex criminal cases. Regardless of your situation, they aim to provide each client with caring and personalized representation. Call their team today at (888) 282-6603 for a zero-charge consultation.
Temecula, CA Attorney.
33 years experience
Free Consultation
Bankruptcy, Divorce, Family and Probate

Southwestern University School of Law

and

University of Las Vegas
Temecula, CA Attorney.
8 years experience
Business and Immigration

Thomas Jefferson School of Law
The Law Offices of Marie E. Wood, APC, provides a broad level of professional immigration legal services. Based in Temecula, California, Marie offers legal help in immigration matters such as family-based petitions, permanent residency, naturalization, asylum, DACA and more. Please visit the Law Offices of Marie E. Wood website for more information.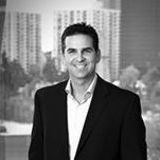 (877) 422-5297
Free Consultation
Riverside
,
CA
Lawyer
10 years experience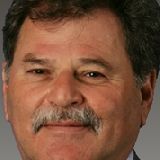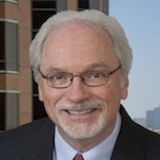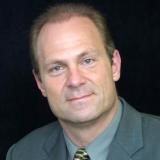 Lawyers in Nearby Cities
Lawyers in Nearby Counties