Woodcrest

,

California

Lawyers
Find Woodcrest, California Lawyers by Practice Area
Riverside, CA Lawyer.
46 years experience
Free Consultation
DUI

UCLA School of Law
Guided by the nationally-renown "Dean of DUI Attorneys", The Law Offices of Taylor & Taylor is a 4-attorney firm specializing in DUI defense exclusively since 1979, and maintains offices in Long Beach, Beverly Hills, Pasadena, Irvine, Riverside and Carlsbad. A former Marine and graduate of the University of California at Berkeley (1966) and the UCLA School of Law (1969), Mr. Taylor served as deputy public defender and deputy district attorney in Los Angeles before entering private practice. He was the trial judge's legal advisor in People vs Charles Manson, was Supreme Court counsel in the "Onion Field" murder case,...
Riverside, CA Lawyer.
7 years experience
Free Consultation
Divorce, Estate Planning, Personal Injury and Probate

Harvard Law School

and

Loyola Law School, Los Angeles
Harry Mirchandaney counsels clients throughout California on trusts and wills, probate and trust administration, Personal Injury, Divorce and related issues such as Child Custody, Child and Spousal Support, and pre-nuptial and post-marital property agreements, through HMA Law Group's offices in Newport Beach, Riverside, and satellite locations.
(800) 756-1091
620 Newport Center Drive
Suite 1100


Newport Beach

,

CA

92660
Riverside, CA Attorney.
15 years experience
Free Consultation
Business

University of California - Davis
Mr. Palacios represents entrepreneurs, startups and early stage businesses, corporations, physicians and healthcare businesses, and individuals in the areas of business and commercial transactions, business planning, corporate law, business law, healthcare business law, business financing, private placements, including acquisitions and sales of businesses, intellectual property portfolio management, commercial real estate, employment, and bankruptcy law. Mr. Palacios is also an entrepreneur.
Riverside, CA Lawyer.
7 years experience
Free Consultation
Divorce, Domestic Violence and Family

Western Michigan University Cooley Law School
Riverside, CA Lawyer.
17 years experience
Criminal

Loyola Law School
If you are facing domestic violence charges in the Inland Empire area, then you must take swift legal action to protect your rights against the tough prosecution. Domestic violence charges come with a harsh criminal sentence and we want to help you avoid a criminal conviction at all costs. Here at The Law Offices of Ty Martinez, we offer aggressive defense to alleged criminal offenders in Riverside, Rancho Cucamonga and the Inland Empire. With more than 20 years of combined experience, we are dedicated to protecting the rights of the criminally accused. Call for your free case evaluation today!
Consumer

Whittier Law School
Mona Amini grew up in Orange County, California. She earned her undergraduate degree from the University of California at Riverside where she received a Bachelor of Science in Business Administration. Thereafter, she attended Whittier Law School where she received her J.D. with a Concentration in Business Law. During law school, Ms. Amini volunteered at Legal Aid Society of Orange County and worked as a legal extern at Kazerouni Law Group, APC. She also served as a judicial extern for the Honorable Judge William M. Monroe. Ms. Amini joined Kazerouni Law Group, APC in 2014...
Riverside, CA Attorney.
17 years experience
Animal, Arbitration & Mediation, Business and Medical Malpractice

W New England Coll School of Law
Oceanside, CA Lawyer.
14 years experience
Personal Injury and Workers' Comp

Washburn Univ School of Law
Scott Liljegren prides himself on an unrivaled work ethic that he believes was fostered during his upbringing in the Midwest. During this time, Mr. Liljegren eared a B.A. in Economics from the University of Missouri and his J.D. from Washburn University School of Law. While at law school, he excelled early as he was published twice in Law Review on top of receiving multiple awards during his competing for the Moot Court and Trial Advocacy teams in regional and national competitions. After graduation, he went on to serve in the Navy J.A.G. program serving as an attorney for the 3-Star...
Riverside, CA Attorney.
6 years experience
Free Consultation
Personal Injury

Thomas Jefferson School of Law
Michael H. Chen received his B.A. from the University of California, Irvine in 2002. He earned his J.D. from Thomas Jefferson School of Law in 2009. While in law school, Mr. Chen was a Notes Editor and Staff Associate of the Thomas Jefferson Law Review. In his law review article, he argued that under the Military Commissions Act of 2006, the definition of the term "unlawful enemy combatant" should distinguish between a juvenile and an adult. He also earned the top grade in his Legal Writing I class, and was placed on the Honor Roll and...
Riverside, CA Lawyer.
28 years experience
Bankruptcy, Collections and Landlord Tenant

Western State Univ COL
Eviction Attorney Barry O'Connor represents landlords in the counties of Riverside and San Bernardino.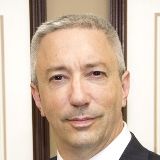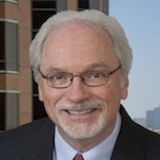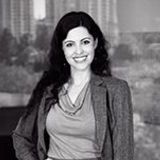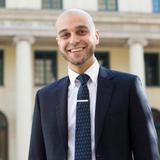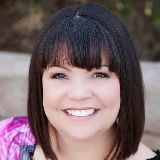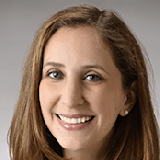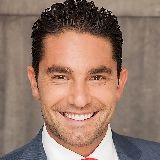 (213) 381-9988
Free Consultation
Los Angeles
,
CA
Attorney
9 years experience
Lawyers in Nearby Counties