Sangamon County

,

Illinois

Civil Rights Lawyers
Find Sangamon County, Illinois Civil Rights Lawyers by City
Sangamon County, IL Civil Rights Lawyer with

22 years experience
Civil Rights, Appeals, Employment and Personal Injury

Northern Illinois University College of Law
Sangamon County, IL Civil Rights Attorney Sangamon County, Illinois Civil Rights Attorney with

20 years experience
Civil Rights, Business, Education and Employment

Southern Illinois University College of Law Sangamon County, IL Civil Rights Attorney
Civil Rights and Social Security Disability Mason County, IL Civil Rights Attorney with

51 years experience
Civil Rights, Estate Planning and Real Estate

Peoria County, IL Civil Rights Attorney with

15 years experience
Free Consultation
Civil Rights, Business, Employment and Personal Injury

John Marshall Law School
Peoria County, IL Civil Rights Lawyer with

11 years experience
Free Consultation
Civil Rights, Appeals, Criminal and Personal Injury

DePaul College of Law
Louis J. Meyer, a partner with Meyer & Kiss, LLC, concentrates his practice in Civil Rights, Criminal Law, and Personal Injury. Mr. Meyer is also actively working with Medical Marijuana research and passage of legislation for Medical Marijuana. Prior to founding Meyer & Kiss, LLC Mr. Meyer was an associate with a Chicago law firm concentrating on Civil Rights. Mr. Meyer joined the Chicago law firm in November 2006, after graduating from DePaul University College of Law, Mr. Meyer was the first attorney to join the law firm and helped the firm grow its client base and reputation. During his...
Mclean County, IL Civil Rights Lawyer with

19 years experience
Free Consultation
Civil Rights, Consumer and Employment

DePaul College of Law
* Single attorney firm concentrating in employment law since June 1999 representing Plaintiffs in nearly every aspect of their employment including discrimination (e.g., Title VII, ADEA, Illinois Human Rights Act, ADA) and wrong ful dismissal (e.g., FMLA, Workers' Compensation retaliation, whistleblower claims) pension/ERISA, wage and hour, severance and employment agreement review and unemployment appeals. * Also representing clients in consumer rights actions. * Experienced in state and federal courts at both trial and appellate levels. * Admitted to Illinois and Northern District of Illinois Bar 1999, Central District of Illinois 2002, Seventh Circuit Court of Appeals 2004. *15 years of supervisory and...
Champaign County, IL Civil Rights Lawyer with

13 years experience
Free Consultation
Civil Rights, Personal Injury and Real Estate

University of Illinois College of Law
Shayla Louise Maatuka transitioned her private practice into the partnership of Dodd & Maatuka. She currently serves as managing partner for the firm. She combines her expertise as an entrepreneur - successfully establishing four businesses - with the practice of law, concentrating on civil and commercial litigation, personal injury, as well as business litigation. Her passion for the community helps others achieve their goals through entrepreneurship. She currently sits on the boards of Visit Champaign County and Mettler Studios, Inc. and formerly sat on the boards of the East Central Illinois Women Attorneys Association, the Executive Club of...
Madison County, IL Civil Rights Lawyer with

38 years experience
Free Consultation
Civil Rights, Animal, Asbestos and Employment

University of Illinois College of Law

and

University of Illinois College of Law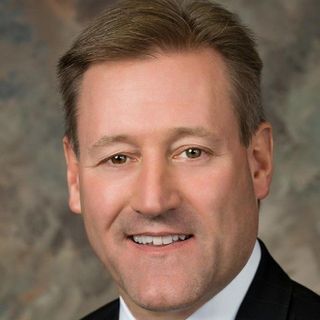 PREMIUM
Sangamon County, IL Civil Rights Lawyer with 22 years experience
Northern Illinois University College of Law
Illinois, U.S. District Court Central District of Illinois and 7th Circuit
View Profile