Inverness

,

Florida

Lawyers
Find Inverness, Florida Lawyers by Practice Area
Inverness, FL Lawyer.
14 years experience
Free Consultation
Appeals, Criminal, DUI and Personal Injury

The Catholic University of America
Attorney Jason M. Melton, a founding partner of Whittel & Melton, LLC, has offices in Spring Hill, New Port Richey, Ocala, Tampa, Bushnell, Inverness and Gainesville where we handle Auto Accidents, Slip and Fall, Injury, Wrongful Death, Unpaid Overtime, DUI, Criminal, Brain Injury, Divorce and all Family law issues and other related legal matters in the following communities: Tampa, St. Petersburg, Tarpon Springs, Clearwater, Wesley Chapel, Dade City, Zephyrhills, New Port Richey, Trinity, Hudson, Holiday, Brooksville, Spring Hill, Weeki Wachee, Bushnell, Inverness, Crystal River, Homosassa, The Villages, Ocala, Gainesville, Bronson, Cedar Key, Tavares, Clermont, Bartow, Lakeland - which includes Hillsborough County,...
107 Dr. Martin Luther King


Inverness

,

FL

34450
Personal Injury, Social Security Disability and Workers' Comp

University of Tulsa
Mark A. Lee is an associate attorney with Christopher J. Smith, P.A. He currently practices in the areas of workers' compensation, Social Security disability, and personal injury. Mr. Lee received his Bachelor's Degree from the University of South Florida with a major in Public Health. He received his Juris Doctor from the University of Tulsa College of Law. He also earned a Health Law Certificate from the University of Tulsa, which is a certificate program focused on areas of the law germane to the delivery of health care services, administrative law, and alternative dispute resolution. During law school, he was...
15 N Main St


Brooksville

,

FL

34601
2805 W Busch Blvd Ste 219


Tampa

,

FL

33618
Free Consultation
Animal, Criminal, Divorce and Personal Injury

University of Cambridge

and

University of Florida Levin College of Law
Inverness, FL Lawyer.
18 years experience
Criminal and Personal Injury

Samford University
Inverness, FL Attorney.
10 years experience
Immigration

University of Fribourg, Switzerland Inverness, FL Attorney.
34 years experience
Tax

The Florida State University College of Law Inverness, FL Attorney.
20 years experience
Elder and Estate Planning Inverness, FL Attorney.
42 years experience Inverness, FL Attorney.
15 years experience
Criminal, DUI, Divorce and Family Inverness, FL Attorney.
20 years experience
University of Florida, Fredric G. Levin College of Law
(727) 480-9675
Free Consultation
New Port Richey
,
FL
Attorney
18 years experience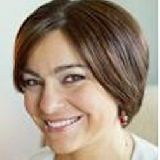 (866) 608-5529
Free Consultation
St Petersburg
,
FL
Attorney
16 years experience
(727) 480-9675
Free Consultation
New Port Richey
,
FL
Lawyer
15 years experience
Lawyers in Nearby Cities
Lawyers in Nearby Counties