Odessa

,

Florida

Lawyers
Find Odessa, Florida Lawyers by Practice Area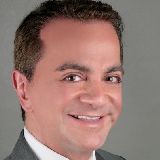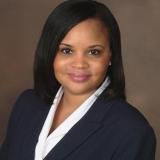 (866) 608-5529
Free Consultation
St Petersburg
,
FL
Attorney
16 years experience
(727) 480-9675
Free Consultation
New Port Richey
,
FL
Lawyer
15 years experience
New Port Richey, FL Lawyer.
14 years experience
Free Consultation
Appeals, Criminal, DUI and Personal Injury

The Catholic University of America
Attorney Jason M. Melton, a founding partner of Whittel & Melton, LLC, has offices in Spring Hill, New Port Richey, Ocala, Tampa, Bushnell, Inverness and Gainesville where we handle Auto Accidents, Slip and Fall, Injury, Wrongful Death, Unpaid Overtime, DUI, Criminal, Brain Injury, Divorce and all Family law issues and other related legal matters in the following communities: Tampa, St. Petersburg, Tarpon Springs, Clearwater, Wesley Chapel, Dade City, Zephyrhills, New Port Richey, Trinity, Hudson, Holiday, Brooksville, Spring Hill, Weeki Wachee, Bushnell, Inverness, Crystal River, Homosassa, The Villages, Ocala, Gainesville, Bronson, Cedar Key, Tavares, Clermont, Bartow, Lakeland - which includes Hillsborough County,...
TAMPA, FL Attorney.
21 years experience
Free Consultation
Employment, Personal Injury and Workers' Comp

Emory University School of Law
Mitchell Lloyd Feldman Esq. Attorney at Law CLASS ACTION AND COLLECTIVE ACTION, STATE AND FEDERAL TRIAL LAWYER EMPLOYEE RIGHTS ATTORNEY Location: 1715 N. Westshore Boulevard Suite 400 Tampa, FL 33607 Phone: 813 639 9366 Fax: 813-639-9376 Email: mlf@feldmanlegal.us LAWYER OVERVIEW: For over 2 decades, MITCHELL LLOYD FELDMAN, ESQ., has been a civil litigator, who has worked on the defense and the plaintiff side of cases. Over the last 9 years, Mr. Feldman has focused his practice representing employees and individuals. Mr. Feldman's bench and jury trial experience includes cases involving the following:...
(877) 946-8293
618 E. South Street, Suite 500
SUITE 500


ORLANDO

,

FL

32801
(877) 946-8293
1201 Peachtree St.
400 COLONY SQUARE, SUITE 200


ATLANTA

,

GA

30361
Trinity, FL Lawyer.
23 years experience
Free Consultation
Criminal, DUI, Divorce and Family

University of Dayton School of Law
20 years of court room experience handling criminal, divorce, bankruptcy, family, foreclosure, and injury law cases in Clearwater, New Port Richey, Palm Harbor, Tarpon Springs, and all of Tampa Bay, Florida My name is Steve Bartlett and I am an experienced Board Certified Criminal Trial Attorney who is not afraid to fight for my clients. Although many lawyers describe themselves as aggressive or fearless, I have a proven documented history of fighting against the powerful. You can read about some of my cases in the news section of this webpage. I have over 20 years of court room...
Plantation, FL Lawyer.
19 years experience
Family, Immigration and Probate

William Mitchell College of Law
Attorney Grace Gardiner graduated from William Mitchell College of Law in 1998 and was admitted to the Minnesota State Bar and U.S. District Court of Minnesota that same year. While in Law School she represented Immigration Clients facing Deportation and Removal as well as those applying for green cards or naturalization with the immigration clinic offered by the school. In 1999 Attorney Gardiner was admitted to the Kentucky Bar. From 1998 to 2000, Attorney Gardiner worked as a Public Defender and Prosecutor (Assistant County Attorney) in Paducah, KY, handling criminal cases. From 2001 to 2002, she worked with the East...
Trinity, FL Lawyer.
21 years experience
3610 Galileo Driver, Ste 103


Trinity

,

FL

34655
Free Consultation
Personal Injury, Social Security Disability and Workers' Comp

Stetson University College of Law
Attorney Matthew Noyes started out in the personal injury field as a client. At 16 years old, Attorney Noyes was severely injured in a car accident. Since then, he has dedicated himself to helping those in car accidents. Attorney Matthew Noyes and his team also help those fighting to obtain social security disability benefits. Also, he fights for those injured at work by fighting to obtain Florida workers' compensation benefits.
111 2nd Avenue NE


St. Petersburg

,

FL

33701
Lutz, FL Lawyer.
8 years experience
Divorce, Domestic Violence, Family and Probate

Stetson University
Tampa, FL Lawyer.
3 years experience
Free Consultation
Divorce, Estate Planning, Family and Real Estate

Florida Coastal School of Law
The Attorneys at Glenn and Phanco, P.A., practice solely in the area of Marital and Family Law and pride themselves on their mission to drive and change the legal industry, while providing first class service they know each client truly deserves. The Attorneys at Glenn and Phanco, P.A., understand the emotional turmoil and life changing circumstances surrounded in each family law case and are both passionate and compassionate in navigating through the legal processes that are tailored to meet each client's needs. If you are looking to hire an Attorney who genuinely cares about your legal affairs and will fight...
(561) 283-0250
500 S Australian Avenue, Ste 524


West Palm Beach

,

FL

33401
New Port Richey, FL Attorney.
20 years experience
(352) 293-2339
4103 Little Road
Seven Springs Professional Park


New Port Richey

,

FL

34655
Free Consultation
Foreclosure Defense and Real Estate

Lyons Law Group offers attorney services to stop foreclosure and help homeowners in foreclosure negotiate with banks to achieve mortgage modification, often with principal reduction (loan forgiveness). Legal advice and foreclosure defense; giving options to Hernando, Pasco, Pinellas, and Hillsborough property owners. Real Estate lawyer Andy Lyons has consulted with thousands of Tampa Bay residents and helped hundreds of your neighbors stay in their homes. Visit our informative website and submit a contact form to schedule your free consultation. Call or click today!
Tampa, FL Lawyer.
29 years experience
Free Consultation
Insurance Claims, Personal Injury and Products Liability

South Texas College of Law
I have enjoyed representing clients across Florida in personal injury, wrongful death, and insurance dispute claims for over 29 years. My clients' claims usually result from car and motorcycle accidents, trucking accidents, slip and fall type incidents and insurance disputes involving damage to family homes by sinkholes. I have particular expertise in representing clients with whiplash type injuries, bulging and herniated discs in the spine, spinal cord injuries, traumatic brain injuries, paralysis, broken bones, amputations and death. Please visit my firm's website at www.lawhancock.com for more information on how I can help you and your family....
Tampa, FL Attorney.
29 years experience
Free Consultation
Social Security Disability

Florida State University College of Law

and

Princeton University
o Mike Murburg Princeton, A.B. 1977, Florida State University College of law, J.D. Cum Laude (With Honors) 1986. Mike was admitted to practice in Florida in 1986, Washington State, Federal Courts for the Middle District of Florida and the 11th Circuit Court of Appeals and before the United States Supreme Court, Court of Appeals for Veterans' Claims, Mike is a member of the Hillsborough, Pinellas and Pasco County Bar Associations and is a member in good standing with the National Organization for Social Security Claimants' Representatives. Mike has always been a trial lawyer. In 1992,... (727) 937-3173
Free Consultation
Tarpon Springs
,
FL
Lawyer
19 years experience
(407) 792-0265
Free Consultation
Orlando
,
FL
Attorney
15 years experience
Lawyers in Nearby Cities
Lawyers in Nearby Counties