Paisley

,

Florida

Lawyers
Find Paisley, Florida Lawyers by Practice Area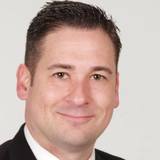 Tavares, FL Lawyer.
34 years experience
Appeals, Arbitration & Mediation, Business and Family

Florida State University College of Law
Lake Mary, FL Attorney.
10 years experience
Free Consultation
Business and Trademarks

The George Washington University Law School
Eustis, FL Lawyer.
5 years experience
Agricultural, Business, IP and Trademarks

University of Florida
Immigration and Social Security Disability

Read my profile at: http://aba-us.com/camlinh-profile/?lang=en
Criminal, Divorce, Family and Immigration

Florida State University College of Law
Since 1997, attorney Acevedo has been helping people from all walks of life during some of their most difficult and stressful times. At the Law Offices of J. Manuel Acevedo, P.A., our goal is to help you solve your legal issues. Feel free to call us or visit our website to learn more about how we may help you.
Sanford, FL Attorney.
25 years experience
IP, Patents and Trademarks

American University Washington College of Law
A Florida board-certified intellectual property lawyer, Mr. Leetzow previously practiced intellectual-property law at two large Washington DC intellectual property law firms and a Fortune 500 company. He has extensive patent prosecution experience in the fields of medical devices and medical imaging (CT, MRI, ultrasound), golf clubs and related devices, office products, flour-milling equipment and processes, and fiber optic devices and processes. Also, he has experience in trademark prosecution and infringement issues. He has served as an expert witness for patent and royalty issues in a litigation where the jury awarded the client more than $550 million in damages, and the...
De Land, FL Lawyer.
14 years experience
Business, Estate Planning, Probate and Real Estate

University of Florida
Mr. Nordman left college for business opportunities and after ten years experience in the business world, he returned to complete his B.B. A. in Accounting at John B. Stetson University. He graduated with honors from University of Florida Levin College of Law in Gainesville, Florida completing his law degree in only 2 ½ years. While at law school, he also attended Masters level classes the Fisher School of Accounting at The University of Florida to become a Certified Public Accountant. His real world experience and academic achievement have prepared him to handle complex transactional, litigation, tax and...
Orange City, FL Lawyer.
23 years experience
Bankruptcy, Consumer, Estate Planning and Foreclosure Defense

University of Florida
Welcome to the Law Offices of Stacy A. Eckert. Mr. Eckert provides his clients with personalized service and attention in cases involving bankruptcy, estate planning and probate, foreclosure defense, corporate and business law along with real estate disputes. As a 31-year resident of Volusia County, he has dedicated his career to providing his clients with caring and competent service while keeping them informed and up to date on the processes involved with their cases. Over the years, Mr. Eckert has filed over 2500 bankruptcy cases, both personal and business. He has handled and defended against multiple hundreds...
De Land, FL Lawyer.
19 years experience
Free Consultation
Criminal, DUI, Domestic Violence and Juvenile

Yale Law School

and

Benjamin N. Cardozo School of Law
Attorney Leanna Smith is a criminal defense lawyer with nearly two decades of experience in the courtroom. As a former Volusia County prosecutor, Attorney Smith knows what it takes to effectively advocate for the defense of her clients—no matter what the situation may be. Whether you need a DUI attorney, a lawyer to defend you against drug charges, or dedicated, solid defense against any other felony or misdemeanor offense, Attorney Smith can help.
Mount Dora, FL Attorney.
11 years experience
Business, Construction and Real Estate

(407) 648-4940
Free Consultation
Orlando
,
FL
Attorney
27 years experience
(866) 608-5529
Free Consultation
St Petersburg
,
FL
Attorney
16 years experience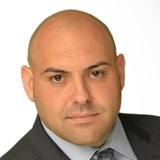 Lawyers in Nearby Cities
Lawyers in Nearby Counties