Rockledge

,

Florida

Lawyers
Find Rockledge, Florida Lawyers by Practice Area
Viera, FL Attorney.
8 years experience
Free Consultation
Business, Criminal and Immigration

Florida State University College of Law
Attorney Mario Musil received his undergraduate degree in Business Management from Florida Gulf Coast University in 2005. The following year, Mr. Musil obtained his MBA from FGCU as well. To fulfill his childhood dreams of becoming a lawyer, Mr. Musil went on to study the law at Florida State University, where he earned his Juris Doctorate degree in 2008.Mr. Musil started his legal career while still in law school, externing as a Legal Intern for the Office of The State Attorney, where he successfully tried numerous cases. His experiences there sparked a desire to help people in difficult situations and...
Rockledge, FL Lawyer.
15 years experience
Bankruptcy, Estate Planning, Foreclosure Defense and Immigration

The Enrique Law Firm has been representing its clients' legal needs since 2001. With over 20 years of legal experience, we are committed to providing excellent legal representation to our clients. The dedicated staff at the Enrique Law Firm has experience covering a broad range of issues often encountered by our local residents. For those with specialized needs, we have also developed a network of trusted attorneys experienced in other fields of law. It's our privilege to refer clients to other specialists when appropriate for their needs.
Rockledge, FL Attorney.
12 years experience
Free Consultation
Appeals and Criminal

University of Miami School of Law
Terry L. Locy possesses an energetic, articulate, innovative, but most importantly, an intensely aggressive style of litigation that often leaves his opponents fuming and courtroom onlookers entertained and wanting more. In just three short years after graduation from law school, this attorney has built a thriving law practice in Central Florida with ambitions for further expansion. Terry L. Locy hails from a scholarly background, having been educated in some of New England's finest public and private institutions of higher learning before this native Floridian returned to the sunshine state to attend the University of Miami School of Law. ...
Rockledge, FL Attorney.
18 years experience
Administrative, Medical Malpractice, Municipal and Personal Injury

University of Florida
Rockledge, FL Lawyer.
14 years experience
3585 Murrell Rd., Ste. B


Rockledge

,

FL

32955
Estate Planning, Personal Injury and Probate

St. Thomas University School of Law
Rockledge, FL Attorney.
12 years experience Rockledge, FL Attorney.
21 years experience
Administrative and Appeals

University at Buffalo Law School, The State University of New York Melbourne, FL Attorney.
19 years experience Rockledge, FL Attorney.
12 years experience
1017 Florida Ave S


Rockledge

,

FL

32955
Business, Criminal, Divorce and Family

George Mason University School of Law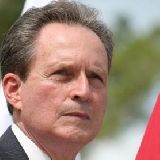 (888) 877-5103
Free Consultation
Orlando
,
FL
Attorney
41 years experience
(321) 222-8928
Free Consultation
Melbourne
,
FL
Attorney
18 years experience
(321) 254-3455
Free Consultation
Melbourne
,
FL
Attorney
12 years experience
Lawyers in Nearby Cities
Lawyers in Nearby Counties