Burbank

,

Illinois

Lawyers
Find Burbank, Illinois Lawyers by Practice Area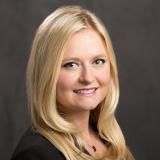 (877) 374-1417
Free Consultation
Chicago
,
IL
Attorney
2 years experience
Burr Ridge, IL Lawyer.
11 years experience
Free Consultation
Divorce, Domestic Violence and Family

Chicago-Kent College of Law, Illinois Institute of Technology
Don is a passionate and enthusiastic problem solver who loves the intellectual challenges of family law from the initial consultation to the final agreement or judicial ruling. As an experienced divorce and family law attorney, Don handles every type of case from the simple agreement to the most intricate and delicate situations with precision, persistence and care. Don takes pride in his ability to communicate with clients. Don gives clients one-on-one attention every step of the way. He thoroughly explains the legal process from the first action to the last. Don always makes it his goal...
LaGrange, IL Attorney.
24 years experience
Free Consultation
IP, Patents and Trademarks

Harvard Law School

and

Southern Illinois University - Carbondale
Chicago registered patent attorney and trial lawyer with an international practice focused on patents, trademarks, copyrights, trade secrets, Lanham Act, unfair competition, false advertising, false patent marking, Internet, domain name, e-commerce, technology, licensing and computer law matters, including prosecution, enforcement and litigation. Ranked among the "TOP PATENT FIRMS" in the U.S. in the March 2015, March 2013, February 2012, and March 2010 issues of Intellectual Property Today, a monthly publication focused on legal issues in patent, trademark and copyright law. Also ranked among the "TOP TRADEMARK FIRMS" in the U.S. in the May 2015, May 2014, May...
Chicago, IL Lawyer.
10 years experience
Free Consultation
Appeals, Business, Employment and Insurance Claims

New York Law School
Hinsdale, IL Attorney.
43 years experience
Free Consultation
Divorce, Family and Personal Injury

The John Marshall Law School

and

Northwestern University School of Law
Licensed to practice law under the Illinois State Bar since 1973, and the DuPage County Bar since 2003, Attorney John F. Martoccio is now a managing partner at Martoccio and Martoccio in DuPage County, Illinois. The law firm focuses on providing high quality legal advice from a team of caring family law and personal injury lawyers who treat their clients with respect. He was recently named in an article in the Illinois Trial Court Divorce Digest. He represented a stay at home mother of two who was married in 2005 in her divorce. She had no assets and spoke...
Orland Park, IL Attorney.
17 years experience
Free Consultation
Business, DUI, Elder and Health Care

DePaul University
Offices in Chicago and Orland Park serving public, closely held for profit and not-for-profit entities, entrepreneurs and professionals in the health care, education, sports, construction and entertainment industries and their families with legacy preservation, estate planning, real estate, health care, business, trust administration, complex civil litigation, serious injury, adoption, agency, elder law, guardianship, professional responsibility and white collar criminal matters.
Chicago, IL Attorney.
24 years experience
Free Consultation
Personal Injury and Workers' Comp

University of Richmond
Michael P. McCready received his undergraduate degree cum laudefrom the University of Richmond in three years and continued at the University of Richmond obtaining his law degree in 1992. Following graduation, he served as a law clerk for a federal judge in Virginia. He came to Chicago the next year and began working at a law firm handling personal injury cases. After four years, he rose to partner. In 1999, he left the partnership to form his own firm, The Law Offices of Michael P. McCready & Associates. Since venturing out on his own, the firm has grown rapidly. Mr....
Countryside, IL Attorney.
5 years experience
Bankruptcy, Collections, Divorce and Family

DePaul College of Law
The attorneys in my firm have over 20 years of experience and strive to serve our clients. In many cases, I can file your case the same or the next day. I am always available to clients by cell phone, text, and e-mail. Clients are kept informed of the status of their case at all times and receive copies of all case documents by e-mail, usually the same day. I represent clients in Cook, DuPage, and Will counties in family law, bankruptcy and general litigation cases, including: - Divorce - Child Custody - Child Support -...
Chicago, IL Lawyer.
11 years experience
1917 West 103rd Street
Suite 4


Chicago

,

IL

60643
Divorce and Family

Chicago-Kent College of Law, Illinois Institute of Technology
Maxine Weiss Kunz is an attorney practicing 100% family law since 2005, including traditional litigation, adoptions, and collaborative law. She is certified for appointment as a Child Representative or Guardian ad Litem in Cook County. She is also certified to practice collaborative law in Illinois. Maxine is a member of the Collaborative Law Institute of Illinois and a certified mediator through the Center for Conflict Resolution and the Cook County courts. Maxine received her undergraduate degrees from Indiana University-Bloomington, where she double-majored in Psychology and Telecommunications. She earned her J.D. from the Chicago-Kent College of Law where she received...
(312) 605-4041
180 N. LaSalle Street
Suite 3700


Chicago, IL 60601

,

60601
Chicago, IL Attorney.
7 years experience
Free Consultation
Criminal

Chicago-Kent College of Law, Illinois Institute of Technology
Being represented by The Law Offices of Purav Bhatt means you are represented by one of the top criminal defense lawyers in Chicago who is well prepared, attentive and here for you. Rest assured that you and your matter will get the individual time and attention you and your matter deserve. As a former Cook County State's Attorney, Mr. Bhatt has the experience to handle felony and misdemeanor cases, traffic cases and other legal matters as well as an understanding of the prosecution's goals and objectives. During his time as a prosecutor, Mr. Bhatt successfully tried hundreds of bench...
Orland Park, IL Lawyer.
36 years experience
Free Consultation
Criminal, Divorce, Family and Personal Injury

Northern Illinois University
Paul Gentile has been practicing law for over 30 years. He started his career working for the leading law firm Baker and McKenzie. He served as an Assistant State's Attorney in the traffic, misdemeanor, and felony division for seven years, where he handled over a thousand drunk driving, hit and run, driving while revoked or suspended, misdemeanors, domestic violence, assault, weapons, drugs and countless other crimes. He established his general practice in Orland Park, Illinois in 1987. He expanded his practice to include family law. Over the course of his career, there are not many types of...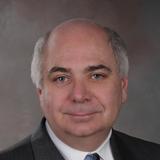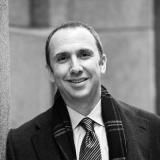 (312) 422-6855
Free Consultation
Chicago
,
IL
Attorney
5 years experience
Lawyers in Nearby Counties