California

Personal Injury Lawyers
Find California Personal Injury Lawyers by City
Sacramento, CA Personal Injury Attorney.
26 years experience
Free Consultation
Personal Injury, Nursing Home and Products Liability

USC Law Center
Mr. O'Brien began his legal career in 1990 at one of California's most prestigious law firms, Brobeck, Phleger & Harrison, where he specialized in personal injury and wrongful death cases. In 1996, Mr. O'Brien started his own practice where he has developed an excellent reputation for aggressive advocacy and integrity followed by an impressive history of successful verdicts, arbitration awards and settlements on behalf of his clients. His goal is to make sure injured victims are fully compensated for their losses and that responsible parties are held accountable. With over 26 years of experience, Mr....
Los Angeles, CA Personal Injury Lawyer.
11 years experience
Free Consultation
Personal Injury, Animal, Consumer and Products Liability

UWLA
Getting banged up in a Los Angeles accident can happen at any time. You could also have an injury at sea on a floating city like a cruise ship. Your injuries could occur in any other city or town in California. It may be from the neglect of some another entity, or individual's negligence. Their failure to exercise due diligence or foresight means that you are entitled to receive compensation for the injuries and other damages you incurred. Whether you're involved in an auto collision, motorcycle accident, pedestrian run down. You're emphatically urged to obtain sharp, expert legal services of...
Los Angeles, CA Personal Injury Attorney.
20 years experience
Free Consultation
Personal Injury, Employment, Insurance Claims and Products Liability

California Western School of Law
Steven M. Sweat is an award winning personal injury attorney based in Los Angeles, California. He is the principal founding member of Steven M. Sweat, APC. The firm has been representing the victims of negligence and wrongdoing throughout California seek compensation for personal injury and wrongful death in a variety of contexts including but, not limited to auto accidents, bicycle mishaps, boating accidents, commercial and residential property accidents including slip and trip and falls and negligent security claims, dog bites, explosions and fires, motorcycle crashes, nursing home and elder abuse, railroad collisions, sexual assault and abuse claims, truck and...
(818) 296-0981
100 North Brand Boulevard, Suite 636


Glendale

,

CA

91203
3535 Inland Empire Blvd., Suite 45A


Ontario

,

CA

91764
Santa Ana, CA Personal Injury Attorney.
21 years experience
Personal Injury, Business, Criminal and Family

Capital University Law School
Douglas Borthwick Esq. was born in Cleveland, Ohio in 1965. He graduated with high honors (Magna Cum Laude) from Muskingum University in 1988 with Bachelor of Arts degrees in Business, Economics, and Religion. At Muskingum University he was the recipient of the prestigious Wall Street Journal Student Achievement Award, and the Financial Executive Institute Award. Attorney Douglas Borthwick received his Juris Doctorate degree in 1991 from Capital University Law School where he was the recipient of an academic scholarship and was on the Dean's List. Throughout his time in Law School, he worked as an Intern at the...
Los Angeles, CA Personal Injury Lawyer.
10 years experience
Free Consultation
Personal Injury, Criminal and Workers' Comp

Western State College of Law at Argosy University
Christopher was one of the youngest attorneys to be admitted to the State Bar of California. He focuses on Criminal Defense & Personal Injury legal representation in both State and Federal Courts. Christopher is bilingual in Spanish. Christopher is the former President of the Long Beach Barristers Bar Association. Christopher has the distinction of achieving many outstanding awards including one for his dedication to pro bono services. He believes strongly in using his legal skills for the betterment of the community. He is also one of the few attorneys 30 and under who has a verdict or...
Free Consultation
Personal Injury, Business, Civil Rights and Criminal

New York Law School
Alana Yakovlev is a stellar trial lawyer with a heavy emphasis on criminal defense and civil rights. Rated one of the top trial attorneys in the country, Ms. Yakovlev's advocacy leads to immediate and effective results for her clients.
(212) 365-8009
355 South Grand Avenue
Suite 2450


Los Angeles

,

CA

90071
Los Angeles, CA Personal Injury Attorney.
Free Consultation
Personal Injury, Criminal, DUI and Domestic Violence

Syracuse University College of Law
Trial lawyer working tirelessly to help client's acheive best results possible. Aggressive and thorough representation / Client Reviews: Ese is one of the sharpest criminal defense lawyers you will find here in Los Angeles. He is not only very personable, but super knowledgable in criminal law and civil rights. I was looking for a lawyer that would devote 100% of his energy to my case. He gave me 110% and after a long and explosive trial that we just wrapped up, the court read back the NOT GUILTY verdicts I was hoping for! The level...
San Jose, CA Personal Injury Attorney.
45 years experience
Free Consultation
Personal Injury, Asbestos, Consumer and Insurance Claims

Univ of Chicago Law School
Richard Alexander is the very definition of an experienced personal injury lawyer. With over 40 years of experience helping accident victims receive just settlements throughout California, rest assure that you are getting the best representation possible with Richard on your side.
Santa Rosa, CA Personal Injury Attorney.
8 years experience
Free Consultation
Personal Injury, Bankruptcy, Estate Planning and Family

Empire College School of Law
Julie S. Levy and Zachary A. Carroll have practiced law since 2008 in solo practices. In 2009, they began sharing an office and collaborating on certain cases. This duo has turned their collaboration into Levy Carroll Law and as strong litigators, they provide a strong and determined focus for fair outcomes in their client's cases. Choose Levy Carroll Law for their strong, honest, caring representation for bankruptcy, divorce, custody, guardianship, or personal injury. Look no further as you have found a team that has your best interests at heart
Lake Forest, CA Personal Injury Lawyer.
17 years experience
Free Consultation
Personal Injury, Business and Employment

Chapman University Fowler School of Law
Prior to forming Quintilone and Associates, Mr. Quintilone worked with the national labor and employment defense firm of Fisher & Phillips and with some of southern California's preeminent trial lawyers at Horton, Barbaro & Reilly. Mr. Quintilone was formerly an associate with the insurance defense firm of Hollins Schechter working with large multi-party cases in their environmental, liability and employment practice areas.
(888) 776-0977
Free Consultation
Sacramento
,
CA
Personal Injury Lawyer
24 years experience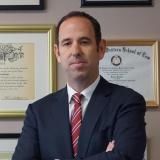 (844) 821-5271
Free Consultation
Los Angeles
,
CA
Personal Injury Attorney
21 years experience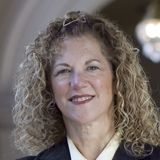 (415) 441-5544
Free Consultation
San Francisco
,
CA
Personal Injury Attorney
45 years experience
(213) 600-7000
Free Consultation
Los Angeles
,
CA
Personal Injury Attorney
36 years experience
(650) 345-8484
Free Consultation
San Mateo
,
CA
Personal Injury Attorney
17 years experience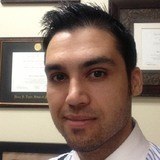 (818) 874-9485
Free Consultation
Westlake Village
,
CA
Personal Injury Attorney
(800) 970-3878
Free Consultation
Novato
,
CA
Personal Injury Attorney
22 years experience
(323) 857-5900
Free Consultation
Beverly Hills
,
CA
Personal Injury Attorney