Virginia

Intellectual Property Lawyers
Find Virginia Intellectual Property Lawyers by City
McLean, VA Intellectual Property Attorney.
23 years experience
IP, Business and Employment

University of Wisconsin Law School
Reston, VA Intellectual Property Attorney.
20 years experience
IP, Arbitration & Mediation, Business and Communications

American University Washington College of Law
Lee E. Berlik is the founder and managing member of BerlikLaw, LLC. Based in Northern Virginia, BerlikLaw concentrates its practice in the areas of defamation law (libel and slander), business disputes, and intellectual property litigation. Formerly with Troutman Sanders and Mintz Levin, Lee brings his big-firm background and experience to offer clients top-notch legal services at drastically reduced rates. Lee is listed among Virginia's "Legal Elite" by Virginia Business Magazine and is rated "AV" by Martindale-Hubbell.
Leesburg, VA Intellectual Property Attorney.
9 years experience
IP, Business, Patents and Trademarks

The George Washington University Law School
I am a partner at Dunlap Bennett & Ludwig PLLC. My practice focuses primarily on civil litigation in the areas of patent, trademark, copyright, internet / domain names, commercial transactions, government contracts, community associations, and bankruptcy law / creditor's rights, as well as trademark and copyright prosecution. I have represented local and national clients in federal and state court litigation matters, as well as in bankruptcy proceedings. I have represented manufacturing companies in complex patent infringement matters, technology companies in trademark infringement matters, and copyright holders in infringement actions against the likes of Disney and ABC. In 2012, I made...
(800) 747-9354
5335 Wisconsin Avenue NW
Suite 440


Washington

,

DC

20015
Linden, VA Intellectual Property Attorney.
After over 34 years of patent examining, I have retired from the US Patent Office in February of 2007, and have been pursuing related work in the private sector. I have a Bachelors of Science (1970) and Masters of Science (1972) degrees from Penn State University in Aerospace Engineering. My primary area of expertise is in the aeronautics and space art. Due to the complex nature of this art, it requires knowledge of many other mechanical and electrical areas of the USPTO. As a patent examiner, I have examined over 5000 patent...
Fairfax, VA Intellectual Property Attorney.
38 years experience
IP, Business and Trademarks

University of Virginia School of Law
Ralph M. Tener heads McCandlish & Lillard's Information Technology Group. He has practiced computer and intellectual property law for more than fifteen years, working with software and Internet companies from start-up through venture capital investment to sale or merger. He works with information technology and other companies on trademark, copyright, and trade secret protection; software and technology licensing; start-up and venture capital financing; agreements and relationships with developers, resellers, and strategic partners; stock option and other incentive compensation plans; employment and non-competition agreements; online policies, agreements, and terms of service; and corporate matters.
Warrenton, VA Intellectual Property Attorney.
IP, Business, Estate Planning and Trademarks

American University Washington College of Law
Bernard "Bert" van Gils works in the areas of estate planning and business law. His business practice includes general counsel services, local and international business transactions, copyrights, trademarks and non-profit organizations. He has facilitated, negotiated and drafted transactions for companies active throughout the United States and for companies conducting business in Europe, Latin America and Southeast Asia. As he was a business owner before becoming a lawyer, Bert especially enjoys assisting business owners with establishing and growing their businesses. He has assisted businesses in information technology, retail and wholesale sales, engineering, building and home contracting, printing,...
1934 Old Gallows Road, Suite 510


Vienna

,

VA

22182
Fairfax, VA Intellectual Property Attorney.
21 years experience
Free Consultation
IP, Animal, Appeals and Business

College of William and Mary
McLean, VA Intellectual Property Lawyer.
37 years experience
IP and Business

University of California Hastings College of the Law
SPRINGFIELD, VA Intellectual Property Lawyer.
38 years experience
6225 Brandon Ave.
Suite 310


SPRINGFIELD

,

VA

22150
IP, Administrative, Estate Planning and Health Care

The George Washington University Law School
Mr. Slocum is the senior member of the law firm of Slocum & Boddie, P.C., specializing in contract law, corporate issues, federal procurement and grant law, and executive estate planning. He has more than thirty years of experience and has represented hundreds of small businesses, universities, non-profit organizations, and even agencies of the federal Government. In addition, he has advised and trained universities, federal agencies and private businesses on management, mergers and acquisitions, contract negotiation, price and cost issues, contract administration, export controls, ethics and other topics.
Alexandria, VA Intellectual Property Lawyer.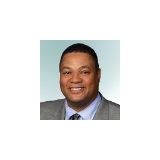 (703) 883-0102
McLean
,
VA
Intellectual Property Attorney
23 years experience