Holbrook

,

Massachusetts

Lawyers
Find Holbrook, Massachusetts Lawyers by Practice Area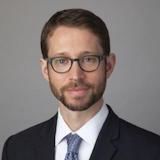 (617) 426-8100
Free Consultation
Boston
,
MA
Attorney
12 years experience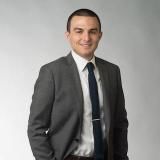 Hingham, MA Lawyer.
10 years experience
Civil Rights, Education and Employment

Northeastern University
Long & DiPietro, LLP represents school districts and school superintendents.
Randolph, MA Lawyer.
18 years experience
Free Consultation
Criminal, Personal Injury and Real Estate

Roger Williams University School of Law
The Law Office of Jonathan J. Moriarty was established in 1999 and has been responsible for providing legal services, including real estate related legal services and criminal defense ever since. Our main areas of practice are real estate law, criminal law, personal injury and civil litigation. Our office is conveniently located at in Randolph, Massachusetts. We hope that our website at www.attorneymoriarty.com will familiarize you with our personnel, areas of practice, and firm philosophy. Please call us at 781-961-2200 or e- mail us at info@attorneymoriarty.com.
Braintree, MA Lawyer.
9 years experience
Divorce and Family

New England Law | Boston
Lynnea Taylor was born and raised in Connecticut. In 1999, she received her B.A. in Mathematics with a minor in Chemistry from Quinnipiac (College) University, Hamden, Connecticut. After relocating to Massachusetts in 2000, she began a career with the pharmaceutical company Merck & Co. In 2007, she received her J.D., cum laude, from New England School of Law, Boston, where she served on the New England Law Review. During her studies, Lynnea turned her attention to constitutional law, ultimately co-authoring, with Lawrence Friedman, the treatise THE MASSACHUSETTS STATE CONSTITUTION (Oxford University Press). Following her graduation, Lynnea served as a Law...
Bankruptcy, Business, Employment and Medical Malpractice

Southern New England School of Law
ROCKLAND, MA Lawyer.
29 years experience
Braintree, MA Attorney.
36 years experience
Free Consultation
Bankruptcy, Divorce, Family and Real Estate

Attorney Nicholas T. Nashawaty Jr. and Attorney Lindsay P. Rand founded the bankruptcy and real estate law firm of Nashawaty & Rand in 1983. With a main office in Braintree, the firm has remained committed to the aggressive pursuit of outstanding results for its clients for over 25 years.
Brockton, MA Attorney.
20 years experience
Criminal, DUI, Domestic Violence and Family

New England Law | Boston
Law Office of Paul E. Clancy Jr.
Criminal and Personal Injury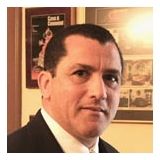 (800) 545-3732
Free Consultation
Boston
,
MA
Attorney
35 years experience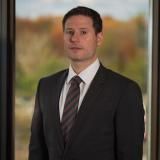 Lawyers in Nearby Cities
Lawyers in Nearby Counties