Adams Basin

,

New York

Lawyers
Find Adams Basin, New York Lawyers by Practice Area
Free Consultation
Criminal, DWI, Divorce and Family

Emanuel N. Mouganis is the principal attorney of his firm and was born and raised in Brockport, New York and has a strong reputation for providing quality legal services in Western New York. Emanuel N. Mouganis holds a Juris Doctor and has also received an advanced Masters of Law degree from SUNY Buffalo Law School. While in both law and graduate law school, Emanuel N. Mouganis was elected to the Student Bar Association. Prior to forming his own firm, Emanuel N. Mouganis was nominated for a Judicial Clerkship in Circuit Court. Emanuel N. Mouganis has also served as a...
Spencerport, NY Attorney.
16 years experience
5500 West Ridge Rd


Spencerport

,

NY

14559
Free Consultation
Cornell University
Since 2006, the Law Firm of Tina Foster has been a leader in representing businesses, non-profit organizations, and individuals affected by post-9/11 national security policies and discrimination. Our firm specializes in finding innovative solutions to complex legal problems and has successfully represented clients in many sensitive matters, including: International business transactions and sanctions compliance Internal and government investigations Complex federal litigation Business formation and non-profit compliance Repatriation and resettlement of foreign nationals Political asylum International law Employment discrimination Civil rights and constitutional law Our clients come from across the globe, most often from the United States,...
42 West 44th Street


New York

,

NY

10036
Brockport, NY Lawyer.
29 years experience
Education and Immigration

Vanderbilt University Law School
Rochester, NY Lawyer.
19 years experience
Christopher K. Rodeman Attorney at Law, a Rochester lawyer, offers legal counsel in a variety of criminal defense matters. Since 1998, he has been practicing as a lawyer in the state of New York. Before the founding of his current firm, Mr. Firm served as a prosecutor and Chief of the DWI Bureau at Monroe County's District Attorney's Office. Additionally, he is a graduate of the State University of New York at Buffalo Law School. Learn more by contacting his firm today.
Rochester, NY Attorney.
6 years experience
(585) 310-2563
The Powers Building
16 West Main St., Ste. 726


Rochester

,

NY

14614
Free Consultation
Civil Rights and Employment

DWI, Divorce, Estate Planning and Real Estate

Albany Law School
Rochester, NY Attorney.
22 years experience
(716) 987-2800
700 Crossroads Building
2 State Street


Rochester

,

NY

14614
Stetson University College of Law
Rochester, NY Attorney.
42 years experience
Free Consultation
Appeals, Business and Employment

University of Chicago
Michael A. Rosenhouse concentrates his Rochester, NY, based practice in appeals and complex trial court motions, and includes experience both with and against prominent New York City and Chicago lawyers. He has received the highest rating from the oldest and most reputable peer-review institution in the profession. His successful appellate practice is supported by years of experience in complex civil litigation. He is the author of several books and articles on a wide variety of legal subjects and has lectured for national and local, specialized and general, legal educational organizations.
Rochester, NY Attorney.
20 years experience
(585) 324-5762
The Granite Building, 130 East Main Street


Rochester

,

NY

14604
Free Consultation
Employment

John Refermat is an experienced, AV rated trial lawyer whose practice includes complex civil and commercial litigation, real property tax certiorari/condemnation/eminent domain, zoning and municipal/land use litigation, environmental matters, securities arbitration and construction litigation. An experienced appellate advocate, John has successfully prepared and argued appeals before various departments of the New York State Appellate Division and the United States Court of Appeals for the Second Circuit. John's commercial litigation practice includes a wide variety of shareholder/partner/limited liability entity disputes, contested dissolutions, trademark, licensing, unfair competition, warranty and Uniform Commercial Code issues, and restrictive covenants/non-compete/solicitation agreements; he also has experience...
Rochester, NY Lawyer.
22 years experience
Free Consultation
Asbestos, Insurance Claims, Personal Injury and Products Liability

State University of New York - Buffalo
Joseph W. Belluck is a founding partner of Belluck & Fox with substantial experience in the firm's asbestos and mesothelioma cases. He is a dedicated, compassionate attorney who has spent his entire legal career representing injured consumers and workers. Joe has a national reputation for excellence in asbestos and mesothelioma litigation. He has been recognized for both his legal work and high ethical standards. Prior to founding Belluck & Fox in 2002, Joe represented asbestos victims at another law firm. He served as a judicial law clerk for Justice Lloyd Doggett of the Texas Supreme Court and as a...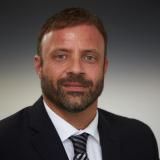 (585) 653-7343
Free Consultation
Rochester
,
NY
Attorney
17 years experience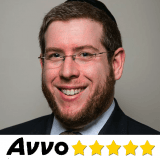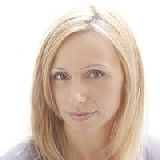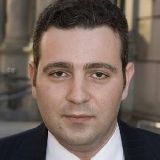 (877) 332-8009
Free Consultation
Syracuse
,
NY
Attorney
8 years experience
Lawyers in Nearby Cities
Lawyers in Nearby Counties