Clifton Park

,

New York

Lawyers
Find Clifton Park, New York Lawyers by Practice Area
Clifton Park, NY Lawyer.
29 years experience
Free Consultation
Criminal, DWI and Traffic Tickets

Albany Law School
I have over 50 years in the legal field, including 20 years as a New York State Trooper, and a term as City Court Judge in the City of Mechanicville. I've been trained in the use of radar, breathalyzer, and am intimately familiar with police arrest and court proceedings.
Clifton Park, NY Lawyer.
22 years experience
Free Consultation
Asbestos, Insurance Claims, Personal Injury and Products Liability

State University of New York - Buffalo
Joseph W. Belluck is a founding partner of Belluck & Fox with substantial experience in the firm's asbestos and mesothelioma cases. He is a dedicated, compassionate attorney who has spent his entire legal career representing injured consumers and workers. Joe has a national reputation for excellence in asbestos and mesothelioma litigation. He has been recognized for both his legal work and high ethical standards. Prior to founding Belluck & Fox in 2002, Joe represented asbestos victims at another law firm. He served as a judicial law clerk for Justice Lloyd Doggett of the Texas Supreme Court and as a...
Clifton Park, NY Attorney.
18 years experience
Free Consultation
Criminal, DWI and Personal Injury

Albany Law
Andrew Safranko is a graduate of Albany Academy; Emory University; and Albany Law School, where he was listed in Who's Who Among American Law Students, served as Competitions and Finance Chair, and actively participated in the Albany Law School Moot Court Program. After graduating law school in 1998, Andrew practiced with his father, Stephen A. Safranko, Esq. before becoming an associate in 2001 at O'Connell and Aronowitz, P.C, a 30-person law firm in Albany, New York. After five years, under the guidance of Stephen R. Coffey, Esq., Andrew became one of the youngest lawyers to attain partnership in the...
Clifton Park, NY Lawyer.
15 years experience
Business, Estate Planning, Probate and Tax

Albany Law School
Mr. Carey is a member of Estates and Trusts, Tax Law, and Business Law practices at Fusco & Carey, PLLC. Mr. Carey is a business and tax law attorney who advises corporate clients on transactional matters, and counsels business owners on the development of business succession strategies as part of a comprehensive estate and wealth preservation plan. He also advises on tax matters, including corporate, partnership, personal income tax and regularly provides estate planning and estate administration services. Mr. Carey currently serves as an Adjunct Professor of Law at Albany Law School. Prior to forming Fusco & Carey, Mr....
Clifton Park, NY Lawyer.
4 years experience
Free Consultation
Criminal, DWI and Personal Injury

Albany Law School
Marc Pallozzi is a graduate of the University at Albany and Albany Law School of Union University where he graduated with honors. While a student at Albany Law, Marc served as the Executive President on the Student Bar Association Senate and was the Executive Editor for Notes & Comments for the Albany Law Review. Marc was also very active in Moot Court and was inducted into the National Order of the Barristers. During law school, Marc worked as an intern at LaMarche Safranko Law, PLLC working with George and Andy on all matters associated with the firms criminal...
Clifton Park, NY Lawyer.
16 years experience
Free Consultation
Criminal, DWI and Personal Injury

Albany Law School
George E. LaMarche III is an attorney and the founding member of LaMarche Safranko Law, PLLC where he focuses his legal practice in the areas of personal injury litigation and criminal defense in both state and federal courts. Prior to starting LaMarche Law, PLLC in 2011, George was an attorney at E. Stewart Jones Law Firm for ten years and served as a partner in the firm in 2010. George has worked tirelessly throughout the State in local and County Courts, Supreme Courts, as well as in Federal District Courts and State and Federal...
50 State Street
4th Floor


Albany

,

NY

12207
46 Court Street


Plattsburgh

,

NY

12901
Clifton Park , NY Lawyer.
1520 Crescent Road
Suite 300


Clifton Park

,

NY

12065
Appeals, Business, Civil Rights and Education

William & Mary Marshall-Wythe School of Law
Kimberly G. Finnigan is a bilingual attorney who focuses her practice on immigration, employment and labor law, and civil rights litigation. Ms. Finnigan is a graduate of William and Mary Law School, where she was a Jessup International Moot Court Team member, served as President of the International Law Society, and co-founded the LL.M. Student Assistance Program. Ms. Finnigan received honors in Appellate Brief Writing and was acknowledged as a Mary Siegrist Hinz Leadership Fellow and recipient of the Gambrell Professionalism Award. Ms. Finnigan was awarded her Bachelor of Arts in Spanish and Education, magna cum laude, from Middlebury College...
Clifton Park, NY Lawyer.
44 years experience
Construction

Albany Law School

and

Union College
Clifton Park, NY Lawyer.
24 years experience
805 Route 146


Clifton Park

,

NY

12065
Divorce and Family

Albany Law School
Kelly M. Curro has been a practicing Attorney for 23 years. She has varied experience in the general practice of law including civil litigation, criminal defense, real estate and business matters. Her active practice in the area of Matrimonial and Family Law benefits from her varied legal background to best serve the diverse needs of her clients. Ms. Curro represents clients in divorce, separation, custody, paternity, child and spousal support, property distribution, pre-nuptial and post-nuptial agreements, and post-divorce issues such as enforcement and modification. Her goal is to assist clients to achieve clear and practical resolutions during...
358 Broadway
Suite 206


Saratoga Springs

,

NY

12866
333 Glen Street


Glens Falls

,

NY

12801
Clifton Park, NY Lawyer.
26 years experience
Bankruptcy, Criminal, DWI and Divorce

Albany Law School
Tammy J. Arquette, Esq. has been practicing law in the Capital District and..beyond, including Albany, Schenectady, Saratoga, Rensselaer, Schoharie, Fulton and Montgomery Counties for over 20 years. Tammy J. Arquette is an experienced trial attorney, practicing primarily in the areas of divorce law, matrimonial law, family law, child custody, child support, paternity, separation agreements, and adoptions. Tammy J Arquette is also experienced in the areas of consumer bankruptcy law, vehicle and traffic law, DWI law, Real Estate including the purchase and sale of residential real estate, and criminal law.
(518) 459-2700
Free Consultation
Albany
,
NY
Attorney
21 years experience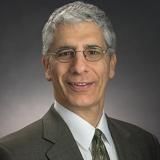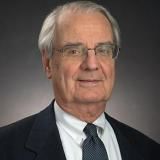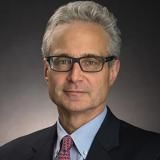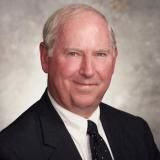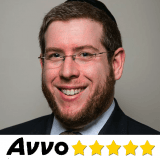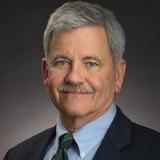 Lawyers in Nearby Cities
Lawyers in Nearby Counties