Corona

,

New York

Lawyers
Find Corona, New York Lawyers by Practice Area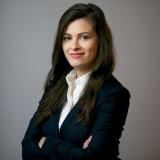 (800) 664-7111
Free Consultation
New York
,
NY
Lawyer
21 years experience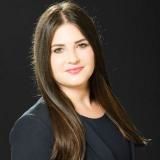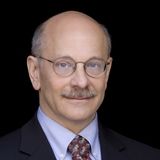 (212) 943-1090
Free Consultation
New York
,
NY
Attorney
16 years experience
Flushing, NY Attorney.
6 years experience
Free Consultation
Elder, Estate Planning, Probate and Real Estate

St. John's University School of Law
The Law Offices of Roman Aminov is a client centric trusts and estates practice concentrating in estate planning, elder law, and probate. We handle the drafting of wills, powers of attorney, health care proxies, and trusts of all types. Mr. Aminov's expertise lies in being able to sit down with a client and properly ascertain their current situation and plan the most effective way forward. He has successfully implemented estate plans in high net worth individuals and middle income clients with complicated family situations. Mr. Aminov also helps elderly clients structure their estates to qualify for Medicaid. Allow us to...
Elmhurst, NY Attorney.
17 years experience
Business, Criminal, Divorce and Family

The City University of New York School of Law
Mercedes S. Cano is the sole proprietor of the Law Office of Mercedes S. Cano. She has extensive experience in the area of immigration law, and more specifically in matters that involve deportation, political asylum and family petitions. She has represented and obtained green cards for immigrants who have been allegedly abused by United States citizens or permanent legal residents. Ms. Cano has successfully represented immigrants in immigration courts in and out of New York State, and has filed appeals for the Board of Immigration Appeals for those in deportation proceedings. Ms. Cano is also an experienced criminal defense...
Forest Hills, NY Attorney.
18 years experience
Free Consultation
Personal Injury

The University of Texas School of Law
New York City personal injury lawyer specializing in serious & catastrophic civil litigation. Practice areas include tractor trailer, motorcycle, bus, truck, and auto accidents; construction site accidents, brain injury, spinal cord injury, birth injury, and medical malpractice.
Jamaica, NY Lawyer.
39 years experience
Free Consultation
Criminal, Divorce, Estate Planning and Family

SUNY Buffalo Law School
Established in 1978, The Law Office of Elliot S. Schlissel is a multi-service firm of five lawyers committed to client-focused, cost-effective legal services in the Five Boroughs of New York City, Nassau and Suffolk Counties. Our law office provides high quality, personalized legal services regarding divorce, family law, foreclosure defense, criminal cases, real estate, personal injury, elder law, bankruptcy, and wills, trusts and estates. Mr. Schlissel graduated from SUNY Oswego in 1972 and attended the Hofstra and Buffalo law schools.
Flushing, NY Attorney.
38 years experience
Business, Criminal and Immigration

Howard University School of Law

and

University of New Mexico
Growing up in Newark, New Jersey, I witnessed first hand the disparate treatment of individuals based on their country of origin, race and station in life. Even before becoming an attorney, I wanted to ensure that the civil rights afforded under the United States Constitution to individuals and business entities were equally and readily available. In furtherance of this objective, I went to Rutgers University in New Brunswick, NJ and studied the history, religion, languages and culture of many Native American peoples throughout North America as well as cultural anthropology. Realizing that the study of law would further my...
Astoria, NY Attorney.
16 years experience
Business, Estate Planning, IP and Real Estate

Fordham University School of Law
The Law Office of George K. Fuiaxis has built a reputation with its clients as unmatched, diligent, hands on attorneys who are always on duty. With our supreme pledge of exceptional service to our clients in the areas of Real Estate (Commercial & Residential), Corporate Law, Business Transactions, Wills, Trusts & Estates, the Law Office of George K. Fuiaxis creates solutions for the problems faced by its clients. Our office represents several various clients, including well known lending institutions, foreign and domestic corporations, sellers and buyers of residential and commercial real estate.
Forest Hills, NY Lawyer.
38 years experience
Appeals, Arbitration & Mediation, Business and Communications

St. John's University School of Law
I'm a business lawyer in New York City, at Ray Beckerman, P.C., with offices conveniently located in downtown Forest Hills, Queens. We represent small and medium sized businesses, are are well known for commercial litigation and copyright litigation. I'm the author of the copyright law blog, "Recording Industry vs The People", which Justia.com has rated as the #1 most popular all time copyright law blog in the U.S. I'm "NewYorkCountryLawyer" on Slashdot.org, and @RayBeckerman on Twitter.
Flushing, NY Attorney.
35 years experience
Free Consultation
Asbestos, Medical Malpractice, Nursing Home and Personal Injury

Rutgers School of Law-Newark
Richard C. Bell has been practicing law in New York City since 1982. In 1986, he opened his own practice focused on personal injury and medical malpractice, and he has maintained that practice since that time. He represents clients in cases resulting from negligence, including auto accidents, construction accidents, medical malpractice, and more. Mr. Bell handles all aspects of his cases, from the initial investigation through settlement or trial verdict. He is motivated by a true sense of concern for his clients and a desire to get them the compensation they deserve while seeing that those responsible are brought to...
Forest Hills, NY Attorney.
6 years experience
Free Consultation
Immigration

St. John's University School of Law
Svetlana Prizant is the President and Managing Attorney of Prizant Law, a practice concentrating exclusively on the areas of US Immigration and Nationality law. Using legal experience combined with an understanding of the immigrant communities she represents, she has repeatedly obtained extraordinary results for her clients. Mrs. Prizant began her practice with the sole intent of providing one-to-one service to all of her clients. Her interest in immigration law stems from her personal background as well as her belief in the essential role immigrants play and the positive contributions they make to American society. Having immigrated to the United...
Forest Hills, NY Attorney.
22 years experience
Free Consultation
Personal Injury, Social Security Disability and Workers' Comp

The John Marshall Law School
Mr. Romano, a senior partner at Pasternack Tilker Ziegler Walsh Stanton & Romano, LLP, handles workers compensation cases for the firm. He received his undergraduate degree cum laude from Brandeis University and his Juris Doctorate degree from The John Marshall Law School. Mr. Romano litigates workers compensation claims, including cases involving occupational exposure, asbestos and industrial irritants. He has lectured extensively to labor unions and medical providers. Mr. Romano is a Past President of the Workers Injury Law and Advocacy Group and is on the Board of Directors of the New York State Workers Compensation Bar Association. He is...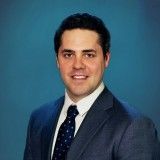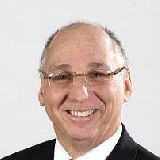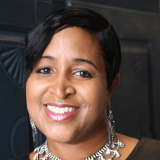 (212) 537-4069
Free Consultation
New York
,
NY
Lawyer
13 years experience
Lawyers in Nearby Cities
Lawyers in Nearby Counties