Groveland

,

New York

Lawyers
Find Groveland, New York Lawyers by Practice Area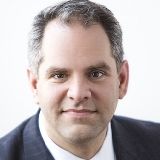 Avon, NY Lawyer.
17 years experience
Criminal, DWI, Divorce and Family

University of Dayton School of Law
Jeannie D. Michalski, Esq., is a private attorney with offices in Monroe and Livingston County, as well as the Conflict Defender of Livingston County, NY. Ms. Michalski graduated magna cum laude from Nazareth College and attended the University of Dayton School of Law. She was awarded a community service scholarship. She began her legal career by serving as a judicial clerk and interning at the Legal Aid Society of Rochester. Ms. Michalski has since practiced law in New York State for over ten years. Ms. Michalski served as an Assistant District Attorney in Monroe County for seven years,...
Avon, NY Attorney.
6 years experience
P.O. Box 251


Avon

,

NY

14414
Free Consultation
Criminal, DWI, Personal Injury and Real Estate

State University of New York - Buffalo
If you need an attorney in Western New York, the Law Offices of Jeffrey V. Scherer will provide you with fair and skillful representation. As a former assistant district attorney in both Livingston and Chemung Counties, I personally handled thousands of misdemeanor and felony matters, I have the experience to handle Criminal, DWI and other legal matters with service tailored to meet your needs. The firm also provides representation in other areas of law including Real Estate, Family Law, and Wills. If you need assistance with a matter beyond our practice areas, we would be happy to refer you to...
Naples, NY Lawyer.
9 years experience
Estate Planning and Probate

Suny At Buffalo School Of Law
A native of Lancaster, New York, Nathan Shoff received his B.A. in Political Science summa cum laude from Canisius College in 2003, and graduated from SUNY Buffalo Law School magna cum laude in 2006. After working as an associate attorney in Buffalo from 2007-2008, Nathan joined the Thomson Reuters (West) publishing company as an Attorney-Editor of numerous criminal law, civil rights, intellectual property and international legal publications. Nathan is currently a member of the Monroe County Bar Association, the Ontario County Bar Association, and New York State Bar Association, and is a proud supporter of... Geneseo, NY Attorney.
31 years experience Springwater, NY Lawyer.
43 years experience Geneseo, NY Lawyer.
46 years experience Geneseo, NY Attorney.
35 years experience
42 Oak Street


Geneseo

,

NY

14454 Geneseo, NY Attorney.
18 years experience Geneseo, NY Lawyer.
19 years experience Mount Morris, NY Lawyer.
27 years experience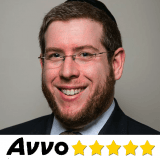 Lawyers in Nearby Counties