Mohegan Lake

,

New York

Lawyers
Find Mohegan Lake, New York Lawyers by Practice Area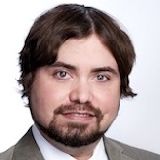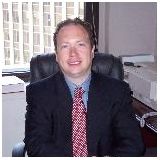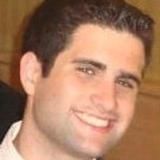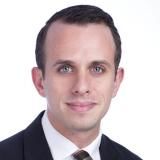 (212) 943-1090
Free Consultation
New York
,
NY
Lawyer
18 years experience
Montrose, NY Attorney.
34 years experience
Free Consultation
Business, Criminal, DWI and Insurance Claims

Maurice A. Deane School of Law at Hofstra University
Jared Altman has nearly three decades of experience in the legal field. While still in law school he worked in the District Attorney's Office assisting with the prosecution of matters such as driving while intoxicated or impaired, assault and larceny. He also represented disabled persons seeking Social Security Disability benefits. Upon graduating Hofstra University Law School with distinction in 1981, he entered the litigation field with positions at law firms emphasizing personal injury and commercial litigation. There he was exposed to cases involving automobiles, buses, subways, false arrest, infantâs claims, burns and animal bites, to...
Mount Kisco, NY Attorney.
8 years experience
Free Consultation
Immigration

New York Law School
Katonah, NY Lawyer.
18 years experience
22 Valley Road


Katonah

,

NY

10536
Appeals, Arbitration & Mediation, Business and Securities

Harvard University
Mount Kisco, NY Lawyer.
36 years experience
Business, Construction, Estate Planning and Municipal

Mr. Davis is a partner in the law firm Singleton, Davis & Singleton in Mount Kisco, New York. He specializes in the areas of zoning and real property law, as well as civil litigation and appeals in Westchester, Putnam, or Duchess Counties. Contact him for help in resolving a wide array of real property and land use matters; contract, business and construction disputes; landlord/tenant matters; adjoining property issues; and foreclosures.
Mount Kisco, NY Lawyer.
30 years experience
Business, Landlord Tenant, Probate and Real Estate

Andrew D. Brodnick, Esq. has nearly 30 years of experience in real estate litigation (including contract disputes, title issues, easements, adverse possession, variances, landlord tenant law), real estate transaction work, general commecial litigation and surrogate's court work.
Chappaqua, NY Attorney.
15 years experience
Divorce, Family and Trademarks

Fordham University School of Law
Mount Kisco, NY Attorney.
42 years experience
Free Consultation
Criminal and DWI

Brooklyn Law School
Harold Dee, a former New York City Traffic Court Judge, officiated at over twenty five thousand (25,000) hearings involving violations of the Vehicle and Traffic Law. Mr. Dee is based in the Hudson Valley in Westchester County, New York. He appears regularly in all Westchester, Rockland, NYC, Putnam, and Dutchess County Courts. The practice is limited to alcohol and operation related issues as well as violations of speeding and other traffic related issues throughout New York's Hudson Valley.
Mt Kisco, NY Lawyer.
20 years experience
Entertainment & Sports and IP

Brooklyn Law School
Mahopac, NY Attorney.
31 years experience
Business and Securities

Georgetown University Law Center

and

Quinnipiac University School of Law
Corporate, Securities and Business Law Board Advisory Services Compliance/Governance/Best Practices Regulatory Representation Internal Investigations Over 20 years experience in business, legal and management positions, most recently as Executive Vice President and US Corporate and Securities Counsel of a Fortune 50 company, with significant management, supervisory and oversight responsibilities in the areas of risk assessment, strategic planning, corporate governance, legal and regulatory compliance, mergers and acquisitions, privacy issues, and all aspects of corporate, securities, intellectual property and employment law, as well as primary liaison with Management Board and key members of senior management.
Stony Point, NY Lawyer.
17 years experience
Free Consultation
Bankruptcy

FRANK J. LAPERCH, ESQ. Admitted: New York State Bar; U.S. District Court, Southern District of New York. Experience: Frank J. LaPerch graduated from the Quinnipiac University School of Law in 1998. During law school, he interned for the Rockland County District Attorney's Office. Upon admission, Frank focused his private practice in the following areas: Bankruptcy, Family Law, Real Estate and Criminal Law. Frank is an active member of the Family and Criminal Law Assigned Counsel program of the Rockland County Bar Association. He has also taught several paralegal courses for the Washington Online Legal Institute (WOLI). Frank is also a former Acting Justice...
(212) 425-1401
Free Consultation
New York
,
NY
Attorney
33 years experience
Lawyers in Nearby Cities
Lawyers in Nearby Counties