Morton

,

New York

Lawyers
Find Morton, New York Lawyers by Practice Area
Free Consultation
Criminal, DWI, Divorce and Family

Emanuel N. Mouganis is the principal attorney of his firm and was born and raised in Brockport, New York and has a strong reputation for providing quality legal services in Western New York. Emanuel N. Mouganis holds a Juris Doctor and has also received an advanced Masters of Law degree from SUNY Buffalo Law School. While in both law and graduate law school, Emanuel N. Mouganis was elected to the Student Bar Association. Prior to forming his own firm, Emanuel N. Mouganis was nominated for a Judicial Clerkship in Circuit Court. Emanuel N. Mouganis has also served as a...
Brockport, NY Lawyer.
29 years experience
Education and Immigration

Vanderbilt University Law School
Rochester, NY Attorney.
26 years experience
Entertainment & Sports, Landlord Tenant, Probate and Traffic Tickets

St. John's University School of Law
Rochester, NY Lawyer.
19 years experience
Christopher K. Rodeman Attorney at Law, a Rochester lawyer, offers legal counsel in a variety of criminal defense matters. Since 1998, he has been practicing as a lawyer in the state of New York. Before the founding of his current firm, Mr. Firm served as a prosecutor and Chief of the DWI Bureau at Monroe County's District Attorney's Office. Additionally, he is a graduate of the State University of New York at Buffalo Law School. Learn more by contacting his firm today.
Rochester, NY Attorney.
26 years experience
Estate Planning, Landlord Tenant, Probate and Real Estate

Albany Law School
Established in 1992. My name is Keith O'Toole. I have 20 years of experience as an attorney with an emphasis on real estate and estate planning in the Rochester area. My real estate practice is the gateway to other areas of law in which I practice, including: Evictions, Wills, Probate, LLCs & Corporations, Criminal, Traffic and Small Business. I represent home buyers, home builders, landlords, investors, small business, developers and local governments. My business is successful because I make it less about me, and more about my clients. It's your life, your goals and your success...
Rochester, NY Attorney.
6 years experience
(585) 310-2563
The Powers Building
16 West Main St., Ste. 726


Rochester

,

NY

14614
Free Consultation
Civil Rights and Employment

Spencerport, NY Attorney.
16 years experience
5500 West Ridge Rd


Spencerport

,

NY

14559
Free Consultation
Cornell University
Since 2006, the Law Firm of Tina Foster has been a leader in representing businesses, non-profit organizations, and individuals affected by post-9/11 national security policies and discrimination. Our firm specializes in finding innovative solutions to complex legal problems and has successfully represented clients in many sensitive matters, including: International business transactions and sanctions compliance Internal and government investigations Complex federal litigation Business formation and non-profit compliance Repatriation and resettlement of foreign nationals Political asylum International law Employment discrimination Civil rights and constitutional law Our clients come from across the globe, most often from the United States,...
42 West 44th Street


New York

,

NY

10036
Rochester, NY Attorney.
22 years experience
(716) 987-2800
700 Crossroads Building
2 State Street


Rochester

,

NY

14614
Stetson University College of Law
DWI, Divorce, Estate Planning and Real Estate

Albany Law School Kendall, NY Attorney.
43 years experience
16909 Bald Eagle Drive


Kendall

,

NY

14476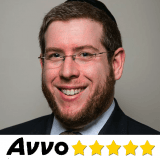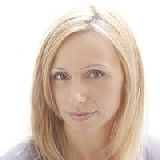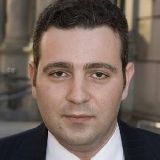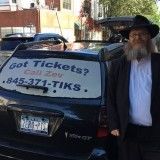 (845) 356-7770
Free Consultation
Monsey
,
NY
Attorney
33 years experience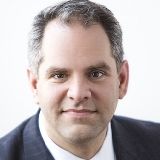 Lawyers in Nearby Cities
Lawyers in Nearby Counties