Scottsburg

,

New York

Lawyers
Find Scottsburg, New York Lawyers by Practice Area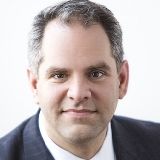 (716) 495-0153
Free Consultation
Rochester
,
NY
Attorney
40 years experience
Avon, NY Lawyer.
17 years experience
Criminal, DWI, Divorce and Family

University of Dayton School of Law
Jeannie D. Michalski, Esq., is a private attorney with offices in Monroe and Livingston County, as well as the Conflict Defender of Livingston County, NY. Ms. Michalski graduated magna cum laude from Nazareth College and attended the University of Dayton School of Law. She was awarded a community service scholarship. She began her legal career by serving as a judicial clerk and interning at the Legal Aid Society of Rochester. Ms. Michalski has since practiced law in New York State for over ten years. Ms. Michalski served as an Assistant District Attorney in Monroe County for seven years,...
Avon, NY Attorney.
6 years experience
P.O. Box 251


Avon

,

NY

14414
Free Consultation
Criminal, DWI, Personal Injury and Real Estate

State University of New York - Buffalo
If you need an attorney in Western New York, the Law Offices of Jeffrey V. Scherer will provide you with fair and skillful representation. As a former assistant district attorney in both Livingston and Chemung Counties, I personally handled thousands of misdemeanor and felony matters, I have the experience to handle Criminal, DWI and other legal matters with service tailored to meet your needs. The firm also provides representation in other areas of law including Real Estate, Family Law, and Wills. If you need assistance with a matter beyond our practice areas, we would be happy to refer you to...
Criminal, DWI and Traffic Tickets

State University of New York - Buffalo
The Law Office of Scott D. Woodruff is committed to providing attentive, individualized, professional representation to the Western and Central New York Area, and in some cases, all across the state. As a former Assistant District Attorney, Mr. Woodruff handled thousands of cases, giving him the experience to provide you with the legal counsel needed to help you avoid or minimize the consequences of a criminal or vehicle and traffic charge. With his experience as a prosecutor, he is in a unique position to assess the strengths and weaknesses of the government's case against you, and make sure you make the right...
Geneseo, NY Lawyer.
4 years experience
Criminal, DWI and Personal Injury

Syracuse University College of Law
Daniel R. Magill, Esq. joined the firm in April 2012 and primarily focuses his legal practice on criminal matters. Dan has represented clients on various charges and has handled everything from misdemeanors to violent felonies. Dan has handled many DWI cases as well as both pre-trial and trial hearings and has represented clients from Livingston, Monroe, Ontario, Orleans, Steuben, Wyoming, Genesee and Wayne counties. Dan also assists Mr. Skivington with support in all civil matters including trial preparation, depositions, legal research and litigation support. Dan is a native of Scottsville and graduated from the...
10 Main Street


Scottsville

,

NY

14546
5 Commercial Street


Livonia

,

NY

14487
Mt. Morris, NY Attorney.
20 years experience
Free Consultation
Criminal, DWI, Personal Injury and Traffic Tickets

Cornell Law School
Naples, NY Lawyer.
9 years experience
Estate Planning and Probate

Suny At Buffalo School Of Law
A native of Lancaster, New York, Nathan Shoff received his B.A. in Political Science summa cum laude from Canisius College in 2003, and graduated from SUNY Buffalo Law School magna cum laude in 2006. After working as an associate attorney in Buffalo from 2007-2008, Nathan joined the Thomson Reuters (West) publishing company as an Attorney-Editor of numerous criminal law, civil rights, intellectual property and international legal publications. Nathan is currently a member of the Monroe County Bar Association, the Ontario County Bar Association, and New York State Bar Association, and is a proud supporter of...
Geneseo, NY Attorney.
7 years experience
Criminal and DWI

State University of New York - Buffalo
David A. Hoffmann graduated from Canisius College before attending the State University of New York at Buffalo Law School. While at UB Law, Dave was a member of the Trial Team which won the National Ethics Trial Competition at University of the Pacific McGeorge School of Law in Sacramento, California. In addition to his private practice as an attorney, Dave served as an Assistant District Attorney in Niagara County for five years. His ability to understand the prosecutor's perspective is a huge asset in plea negotiations and trials. In 2012, Mr. Hoffmann was qualified in...
Geneseo, NY Lawyer.
21 years experience
Agricultural, Business, Criminal and Estate Planning

Washington and Lee University School of Law
Confidential, Competent, Legal Representation
Geneseo, NY Lawyer.
17 years experience
Divorce, Elder, Family and Real Estate

State University of New York - Buffalo
Practice areas - Family Law and Divorce, Elderlaw (asset preservation) and a general civil practice.
Geneseo, NY Attorney.
42 years experience
Criminal, DWI, Divorce and Family

Northwestern U Sch Of Law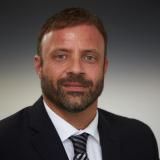 (315) 679-5966
Free Consultation
Oswego
,
NY
Attorney
16 years experience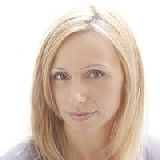 Lawyers in Nearby Counties