Aurora

,

Ohio

Lawyers
Find Aurora, Ohio Lawyers by Practice Area
Aurora, OH Lawyer.
27 years experience
Free Consultation
Criminal, Divorce, Personal Injury and Probate

Cleveland State University
Robert Rosenberg has been serving Portage County for more than 20 years. He primarily practices in the areas of Domestic Relations, Criminal Defense, and Personal Injury/Civil Litigation. He has argued cases successfully before the 11th District Court of Appeals, the United States District Court for the Northern District of Ohio, and the United States Court of Appeals for the Sixth Circuit, as well as various County Domestic Relations and Criminal Courts. He also serves as a Guardian and Guardian ad Litem in Portage County. Robert has found ways to give back to the Portage County community. He was President...
Aurora, OH Lawyer.
26 years experience
Elder, Estate Planning and Real Estate 114 Ashland Ln


Aurora

,

OH

44202
Business, Communications and Personal Injury Administrative, Bankruptcy, Business and Education Business, Education, Estate Planning and Personal Injury Business, Divorce, Elder and Estate Planning Education, Employment, Estate Planning and Personal Injury Administrative, Business, Divorce and Family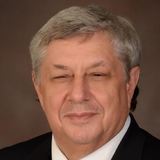 Lawyers in Nearby Cities
Lawyers in Nearby Counties