Lockbourne

,

Ohio

Lawyers
Find Lockbourne, Ohio Lawyers by Practice Area
Columbus, OH Lawyer.
6 years experience
Free Consultation
Criminal, DUI, Domestic Violence and White Collar Crime

Thomas Jefferson School of Law
I firmly believe in the United States Constitution, particularly the rights afforded to every individual under the Due Process Clause of the 5th and 14th Amendments. It is not only my job, but also my life passion to uphold and protect those Constitutional rights. With these ideals in mind, I attended the Thomas Jefferson School of Law, where I gained the knowledge to support my passion for law. I refined my knowledge while working with several prominent law firms. However, it was my experiences working at a Public Defender's Office that grounded me and helped deepen my understanding of the...
Columbus, OH Lawyer.
6 years experience
Divorce and Family

Capital University Law School
Although admitted to the Ohio Bar in 2010, Ms. Wood already has over 12 years of experience working on Domestic Relations cases. She began working at Edward F. Whipps & Associates in 2003 as a Legal Assistant and joined the firm as a full Associate in 2010. In 2014 she and Chelsea Long ventured out to create Wood & Long, LLC. As the child of divorced parents, Ms. Wood takes pleasure in assisting families in reaching amicable resolutions, while understanding that such a result is not always possible. When not working in the practice of law,...
Columbus, OH Attorney.
26 years experience
Free Consultation
Divorce, Estate Planning and Family

Capital University Law School

and

University of Cincinnati College of Law
Our dedication to our clients and thorough preparation of their cases have ended in positive results for many individuals throughout Ohio. Whether you are located in Delaware, Columbus, New Albany, Westerville, Powell, or any other Ohio area we serve, feel free to contact us to schedule your confidential consultation with Lawrence Law Office. Our legal team is here to help with whatever family transition you're going through, be it a divorce, custody disputes, parenting plan modification or adoption. When you hire us, we focus on resolving the issues amicably so that everyone, especially the children, benefit from the solution....
Columbus, OH Attorney.
25 years experience
Free Consultation
Bankruptcy and Foreclosure Defense

Capital University Law School
I have been practicing as a Columbus, Ohio Bankruptcy Attorney for over 20 years from the same location. I'm a lifelong resident of Columbus, Ohio. I attended Eastmoor High School, The Ohio State University, and obtained my law degree from Capital University. I take pride in meeting all of my clients personally. In 2007, I tried one the biggest cases in the country pertaining to bankruptcy. I tried it for free because I believed it was the right thing to do and now it is Federal Bankruptcy case law. I fight hard for my clients.
Columbus , OH Lawyer.
15 years experience
Free Consultation
Animal, Business, Construction and Consumer

Ohio State University - Columbus
Ray personally handles each of his cases from the initial client meeting to achieving a jury verdict, arbitration award or settlement. He strives to provide each of his clients with legal counsel that is both professional and personal. A graduate of The Ohio State University Moritz College of Law and Ithaca College, Ray began his legal career at a personal injury firm that handled hundreds of cases at a time. While this work environment gave Ray considerable experience in the field of personal injury cases, he came to believe that quality is far more important than quantity...
Columbus, OH Lawyer.
9 years experience
Construction, Insurance Claims, Personal Injury and Products Liability

Capital University

and

Ohio University
Attorney Travis Mohler concentrates his practice on representing individuals who have been injured or killed by the negligence or carelessness of others. He has experience in litigating claims involving wrongful death, catastrophic injuries, "deliberate intent" (workplace accidents), construction accidents, industrial accidents, and tractor trailer accidents. Travis also focuses his practice on representing consumers injured by defective products in product liability actions. In addition, Travis routinely represents clients in claims involving trucking accidents, motor vehicle accidents, and other personal injury claims. Since joining Colombo Law in 2007, Travis has served as co-counsel on many wrongful death and catastrophic injury verdicts...
Columbus, OH Attorney.
7 years experience
Criminal and Probate

The University of Toledo College of Law

and

Indiana University Robert H. McKinney School of Law
I practice in two main areas of law: Probate and Criminal Defense law.

I am licensed in the State of Ohio and State of Tennessee, the U.S. Courts for the Northern and Southern Districts of Ohio, the Sixth Circuit Court of Appeals and the United States Supreme Court.

Probate Law includes drafting, modifying and administering (or helping others administer) wills and trusts, assisting in name changes, adoptions, administering probate estates, wrongful death claims and assisting clients in becoming guardians of persons and estates. Our firm's focus on Criminal Defense focuses on felony and municipal trial work and assisting clients on appeals and...
Columbus, OH Lawyer.
12 years experience
Business and Employment

Capital University Law School
I represent clients in a variety of litigation matters, including employment law claims, commercial contract disputes, business tort actions, and ERISA benefits cases. I have first and second chair trial experience in state and federal courts and am regularly called upon by other experienced attorneys to co-counsel cases. Additionally, I am General and/or Employment Counsel to several small to mid-size businesses. I was named a Rising Star by Ohio Super Lawyers magazine from 2010 to 2013 and an Ohio Super Lawyer in 2014.
Columbus, OH Lawyer.
50 years experience
Free Consultation
Administrative, Asbestos, Insurance Claims and Landlord Tenant

Ohio State University - Columbus
Thomas 'Tim' was born in Mingo Junction, Ohio close to Steubenville. He received his bachelor's degree from Washington & Jefferson College in Washington, Pennsylvania, then received his Law Degree from The Ohio State University and was admitted to the Ohio Bar in 1967. Tim has also been admitted to practice before the US District Court in the Southern District of Ohio. Tim has spent a tremendous amount of time protecting the rights of Ohio's workers through his involvement with the numerous organizations in the State of Ohio which influence decisions and laws on Workers' Compensation.
Columbus, OH Attorney.
33 years experience
Free Consultation
Civil Rights and Employment

The Ohio State University Michael E. Moritz College of Law
John Marshall received his B.A., Denison University; J.D., The Ohio State University College of Law. Since he began his practice in 1983, Mr. Marshall has devoted his career to representing individuals in employment and civil rights litigation, including discrimination, retaliation, wrongful discharge, sexual harassment, and employment contracts. He has also litigated police misconduct and First Amendment cases.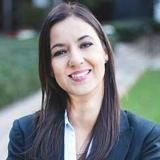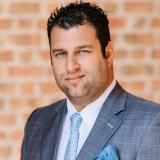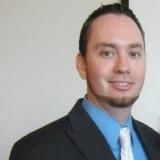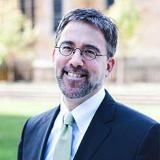 Lawyers in Nearby Cities
Lawyers in Nearby Counties