North Benton

,

Ohio

Lawyers
Find North Benton, Ohio Lawyers by Practice Area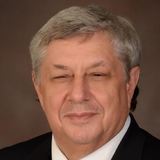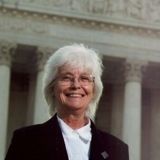 Ravenna, OH Attorney.
5 years experience
Free Consultation
Criminal, DUI, Divorce and Family

The University of Toledo College of Law
Attorney Langholz has been practicing Criminal law and Family law in Ohio since 2011. He has experience litigating complex cases in courts throughout Ohio. Chris relishes a challenge, and is eager to help his clients resolve theirs. Chris has carried a number of trials to verdict and negotiated settlements or dismissals in many other cases. He is experienced in numerous types of cases including: Domestic Violence, Possession of Drugs, Sexual Misconduct with a Minor, OVIs, Driving Under Suspension, Aggravated Robbery, and Aggravated Burglary. Chris is also experienced in handling Divorce, Child Custody, Child Support, and other Family law...
Canfield, OH Attorney.
27 years experience
Free Consultation
Asbestos, Medical Malpractice, Personal Injury and Products Liability

Capital University Law School
I am an AV-Rated Attorney with 25+ years of first-chair trial, litigation and appellate experience. I have concentrated my practice to largely complex matters involving wrongful death, personal injury, product defects, and professional negligence. I have successfully litigated and tried cases in the civil, probate, and criminal divisions of Ohio's state courts; and complex pharmaceutical and medical device matters in U.S. Federal District Courts and the United States Court of Federal Claims. I have actively participated in high profile multi-district litigation involving pharmaceutical and medical device cases.
Boardman, OH Lawyer.
33 years experience
Legal Malpractice, Medical Malpractice, Nursing Home and Personal Injury

Dickinson School of Law
Dallas Hartman of Dallas W. Hartman P.C., Attorneys at Law serves clients from six office locations throughout Northwestern Pennsylvania and Ohio in injury matters. He has been named one of the Top Lawyers in Pennsylvania by Super Lawyers for the five years in a row.
Ravenna, OH Attorney.
4 years experience
Free Consultation
Criminal, Estate Planning, Personal Injury and Probate

University of Akron School of Law
Youngstown, OH Attorney.
10 years experience
(330) 318-3453
Huntington Bank Building
26 Market Street, Suite 508


Youngstown

,

OH

44509
Case Western Reserve University School of Law
Litigation attorney focusing on criminal defense and general civil litigation. Licensed in Pennsylvania and Ohio.
Columbiana, OH Lawyer.
31 years experience
Appeals, Construction, Consumer and Insurance Claims

The Ohio State University Michael E. Moritz College of Law
I'm a shareholder and director in the law firm of Roth, Blair, Roberts, Strasfeld & Lodge, Co., LPA. I've been with the firm since 1988. My primary areas of practice are appellate law,civil litigation and insurance law. My appellate practice is multi-faceted -- arguing a wide variety of cases. My trial practice primarily involves 1)representing individuals and businesses in an assortment of legal disputes including construction issues, uniform commercial code concerns and landlord/tenant matters; and 2)counseling insurers and insureds in various coverage matters. I also provide free legal services to the Court Appointed Special Advocate Program of Mahoning County and to...
Warren, OH Lawyer.
31 years experience
Free Consultation
Criminal, Divorce, Elder and Family

Case Western Reserve University School of Law
David L. Engler has litigated highly complex civil rights, domestic relations, probate and criminal matters. His reputation is as a skilled courtroom litigator that fights for his clients. He is a former County Commissioner, City Councilman and current long-time County School Board member. He is admitted into the federal courts in Ohio, Pennsylvania and Kentucky. He is currently litigating both civil rights matters in Kentucky and a complex custody case in North Carolina. He has represented clients in European civil disputes, negotiated a record deal for a top R&B group and once represented the...
(330) 729-9777
725 Boardman Canfield Road
Unit S3


Youngstown

,

OH

44512
Uniontown, OH Lawyer.
9 years experience
(330) 699-6703
12370 Cleveland Avenue NW
Post Office Box 867


Uniontown

,

OH

44685
Free Consultation
Civil Rights, Employment, Estate Planning and Family

University of Akron
Niles, OH Lawyer.
27 years experience
(330) 652-4529
Suite 1000, Reisman's Theatre Building
42 South Main Street


Niles

,

OH

44446
Free Consultation
DUI, Divorce, Family and Personal Injury

Washington University School of Law

and

Pepperdine University School of Law
Attorney Bogen represents clients upon a wide range of issues, including Divorce and Family Law Issues, DUI Defense, and Personal Injury cases. Known as hard working, tough and aggressive, he is a respected "pull-no-punches" practitioner, respected for being a a skilled litigator, tough in the Courtroom as well as for being a practical negotiator with extensive mediation skills and training. Attorney Bogen is a 1986 Kent State University Graduate (BBA with dual degrees in Business Management and Human Resources Management), and obtained his Juris Doctorate (Doctorate of Laws) from Washington University in St. Louis in 1989....
Salem, OH Attorney.
10 years experience
Business, Elder and Estate Planning

University of Akron School of Law
Lawyers in Nearby Counties