Sheffield Lake

,

Ohio

Lawyers
Find Sheffield Lake, Ohio Lawyers by Practice Area
(216) 520-5297
Free Consultation
Independence
,
OH
Lawyer
31 years experience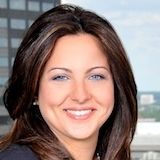 (800) 808-4013
Free Consultation
Cleveland
,
OH
Lawyer
23 years experience
Elyria, OH Attorney.
13 years experience
Free Consultation
Bankruptcy, Collections, Consumer and Estate Planning

University of Akron
Attended the Ohio State University receiving a B.A. in Political Science. Graduated with a J.D. from the University of Akron School of Law in 2003. Admitted to the Ohio Bar in 2003 and licensed in the Northern and Southern Federal District Courts of Ohio, the Sixth Circuit Federal Appellate Court and the United States Supreme Court. Worked primarily in the areas of bankruptcy, civil litigation, appellate and both Federal and State creditor/debtor rights law.
Free Consultation
Insurance Claims, Medical Malpractice, Nursing Home and Personal Injury

Cleveland State University
Allen Tittle's passion for personal injury law, including cases involving car accidents and medical malpractice, comes from a deeply rooted belief in justice – his success on behalf of clients is the result of a good, old-fashioned hard work ethic. "I come from a working class family where my dad was a union worker," he says. "Nothing has ever been handed to me. I was the first person in my family to graduate from college." In 2015, Mr. Tittle decided to branch out on his own and he opened Tittle Law, LLC. "I started my own...
(216) 308-1522
United Bank Building
2012 West 25th Street, Suite 716


Cleveland

,

OH

44113
Amherst, OH Attorney.
45 years experience
Elder, Estate Planning, Probate and Real Estate

University of Toledo
Probate Law including Estates, Wills, Adoptions, Guardianship, Estate Planning, Trusts
Cleveland, OH Attorney.
22 years experience
(440) 666-9735
Gemini Office Tower I
1991 Crocker Road, Suite 600


Cleveland

,

OH

44145
Free Consultation
Business, IP and Trademarks

Cleveland State University
The Lawson Firm (TLF) provides value-added legal services to corporations and business owners. Whether your company or business is a relatively new venture or a well-established one, TLF is ready to serve as your trusted legal adviser, helping you spot opportunities while minimizing your legal risks. Coupling our legal knowledge with business judgment accumulated through years of working with leading companies, TLF provides innovative, yet practical and cost-effective legal advice and services. TLF has successfully served businesses in the media, software, retail, personal services, professional services, education, medical technology, financial services, insurance, food, electronics, and light manufacturing...
Westlake, OH Attorney.
19 years experience
Free Consultation
Civil Rights, Divorce, Domestic Violence and Legal Malpractice

Cleveland State University
Elyria, OH Lawyer.
38 years experience
Free Consultation
Bankruptcy, Criminal, DUI and Foreclosure Defense

Cleveland State University

and

Pennsylvania State University - University Park
William Balena is an experienced bankruptcy and traffic trial attorney. Bill is an active member of NACBA. He attends annual workshops and continuing education in the area of advanced consumer bankruptcy issues. He represents consumers in chapter 7 and chapter 13. Bill is also a former city prosecutor and is well versed in traffic defense including Ohio drunk driving (OVI, DWI, DUI) and speeding tickets.
30400 Detroit Road
Suite 106


Westlakle

,

OH

44145
Amherst, OH Lawyer.
9 years experience
Free Consultation
Business, Construction, Divorce and Family

Cleveland State University
North Ridgeville, OH Lawyer.
19 years experience
Divorce, Family and Juvenile

Divorce and family law attorney Stephen E.S. Daray established his Cleveland area law office to help clients get past the emotional and legal issues related to a divorce. Residents in and around metropolitan Cleveland, and throughout the state of Ohio and beyond, have trusted Stephen's ability to resolve or litigate a contentious divorce or assist in arriving at an amicable dissolution. His experience is combined with a commitment to improved technology will provide you with confidence, convenience and efficiency. Mr. Daray is a member of various bar associations (having served on the board of the Cleveland Metropolitan Bar Association's Family Law...
Westlake, OH Lawyer.
20 years experience
Elder, Estate Planning, Real Estate and Social Security Disability

Cleveland-Marshall College of Law
Mr. Rifici limits his practice to the areas of Estate Planning, Elder Law, and Probate matters, which include: preparing Wills, Trusts, Powers of Attorney, Deeds, and related planning documents; advising clients on efficiently transferring family wealth to younger generations; administration of Probate Estates, Guardianship Estates, and various types of Trusts; Probate Court litigation of contested Wills, Trusts, and related matters; and, assisting clients with long-term health care needs like care planning, asset preservation, veteran's benefits, and Medicaid applications.
Elyria, OH Attorney.
19 years experience
Business, Divorce, Family and Personal Injury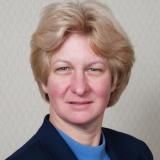 (888) 488-8529
Free Consultation
Cleveland
,
OH
Attorney
21 years experience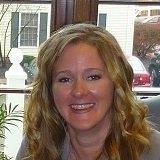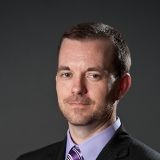 (440) 252-4025
Free Consultation
Elyria
,
OH
Attorney
13 years experience
Lawyers in Nearby Cities
Lawyers in Nearby Counties