Gwynedd

,

Pennsylvania

Lawyers
Find Gwynedd, Pennsylvania Lawyers by Practice Area
(215) 825-5183
Free Consultation
Philadelphia
,
PA
Lawyer
14 years experience
(877) 593-1717
Free Consultation
Cherry Hill
,
NJ
Lawyer
25 years experience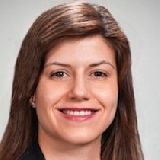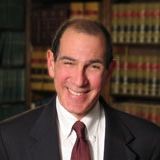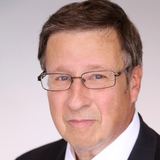 Free Consultation
Animal, Construction, Medical Malpractice and Personal Injury

Temple University Beasley School of Law
Colmar, PA Lawyer.
19 years experience
190 Bethlehem Pike
Suite 4


Colmar

,

PA

18915
Construction, Divorce, Family and Real Estate

Dickinson School of Law
As a founding partner, Robert T. Repko has dedicated his professional career to helping those who need it most, when they need it most. He built a successful trial practice focusing on representing individuals in matters related to divorce, custody, support, domestic violence and protection from abuse, as well as driving under the influence (DUI/DWI) and criminal defense, juvenile law and underage drinking. Mr. Repko also represents individuals, businesses and corporate entities in construction litigation, mechanic's lien and real estate matters, and has extensive trial experience before both juries and judges. Mr. Repko is licensed to practice law in...
87 North Broad Street
Suite 2


Doylestown

,

PA

18901
1705 Langhorne-Newtown Rd
Suite 5


Langhorne

,

PA

19047
Free Consultation
Civil Rights, Consumer, Criminal and DUI

Temple University
An experienced trial attorney representing clients in criminal and civil matters. Handling all phases of litigation for individuals and businesses. Practicing in Montgomery, Bucks and Philadelphia Counties.
Blue Bell, PA Lawyer.
17 years experience
(215) 633-1890
350 Sentry Parkway East
Building 630, Suite 110-A


Blue Bell

,

PA

19422
Free Consultation
Medical Malpractice, Municipal, Personal Injury and Products Liability

Widener University Delaware School of Law

and

Temple University
Michael is an experienced, well-respected litigator and trial attorney. Clients benefit from his perfect mix of real-world and legal experience. Prior to returning to school for law, Michael worked for several years with troubled teens in and around Philadelphia. Helping families at their darkest times inspired him to return to school to become an attorney. Following a clerkship with the esteemed President Judge Alex Bonavitacola, Phila Court of Common Pleas, Michael defended businesses, insurance companies and municipalities. He argued before the Delaware Supreme Court (making new law on indemnification), as well as the Federal Courts under...
Ambler, PA Lawyer.
23 years experience
P. O. Box 606


Ambler

,

PA

19002-0606
Immigration

Prior to founding Immigration Law Options, LLC, Ms. Miller-Wein was a staff attorney with HIAS and Council Migration Services of Philadelphia, a non-profit organization providing legal and resettlement services for needy individuals. She later joined a private law office as Managing Attorney before establishing her diverse immigration practice. Ms. Miller-Wein can provide expertise if you, or a family member, have been detained or scheduled for a hearing before an Immigration Judge, as well as provide guidance and representation for family or employment-based matters, naturalization, asylum, nonimmigrant visas, consular processing, or Motions.
Lansdale, PA Lawyer.
32 years experience
Free Consultation
Criminal, DUI, Insurance Claims and Personal Injury

Villanova University School of Law
Ambler, PA Attorney.
39 years experience
Real Estate

University of Minnesota Law School
Practicing for 42 years in real estate, business organizations, tax and financing of developments utilizing various federal and state tax credits
Lansdale, PA Lawyer.
26 years experience
Criminal, DUI, Divorce and Family

Widener University Delaware School of Law
Since 1990 Pat McMenamin has been practicing law in the Philadelphia area. He has experience in all areas of the law and can help regardless of the nature of your legal situation. Pat is a graduate of the Widener University School of Law, Washington College in Chestertown, Maryland, and LaSalle College High School, in Springfield Township, Montgomery County. Pat was an Assistant District Attorney in Montgomery County from 1990 through 1992, and has been in private practice since. Pat is a member of the Montgomery Bar Association and the Pennsylvania Bar Association. He is a member of the North...
Lansdale, PA Attorney.
11 years experience
Colmar, PA Lawyer.
19 years experience
Free Consultation
DUI, Divorce and Family

Michelle A. Winter left a career as a health professional in the early 1990's to pursue a life-long dream of becoming an attorney. Upon graduating from Temple Law School in 1996, she worked two years as in house counsel with a major medical malpractice insurance firm. In early 1998, she opened her own law practice where she has focused on the needs of families and businesses in her community. Michelle's practice currently encompasses several areas of law with a focus on Family Law, including adoptions, divorce, custody, support, Power of Attorney, Wills and Living Wills. The office also stays...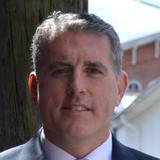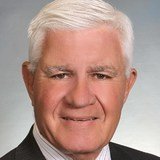 Lawyers in Nearby Cities
Lawyers in Nearby Counties