Hegins

,

Pennsylvania

Lawyers
Find Hegins, Pennsylvania Lawyers by Practice Area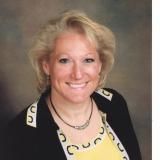 (610) 478-7725
Free Consultation
Wyomissing
,
PA
Attorney
21 years experience
(800) 518-4529
Free Consultation
Frackville
,
PA
Attorney
32 years experience
Frackville, PA Attorney.
19 years experience
Free Consultation
Personal Injury, Products Liability, Social Security Disability and Workers' Comp

Duquesne University School of Law
Pottsville, PA Attorney.
9 years experience
Business, Collections, Elder and Estate Planning

Temple University
Dawn Richards graduated with a BS in Accounting in 1991, a Masters in Business Administration in 1995 and a Juris Doctor in 2008. Her background includes sixteen years of experience in business and operations, with an emphasis on hospitals, physician practices, health care related entities, ancillary services, and health maintenance organizations. Her business acumen includes: compliance programs, financial statements, policies and procedures, contracting, negotiations, business restructuring, taxation and financial operations. She is an active member of the community. Her current clients include not-for profit organizations, small trucking and transporations companies, physician practices, and...
Workers' Comp

Dickinson School of Law
Estate Planning and Real Estate

Personal Injury, Social Security Disability and Workers' Comp

Temple University Beasley School of Law

and

Temple University Beasley School of Law Estate Planning and Real Estate Criminal, DUI, Divorce and Family Estate Planning and Real Estate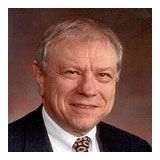 (800) 518-4529
Free Consultation
Frackville
,
PA
Attorney
38 years experience
(800) 518-4529
Free Consultation
Frackville
,
PA
Lawyer
29 years experience
(610) 478-7878
Free Consultation
Wyomissing
,
PA
Lawyer
41 years experience
Lawyers in Nearby Cities
Lawyers in Nearby Counties