Noxen

,

Pennsylvania

Lawyers
Find Noxen, Pennsylvania Lawyers by Practice Area
Tunkhannock, PA Lawyer.
35 years experience
Free Consultation
Business, Personal Injury and Real Estate

University of Miami School of Law
Sweet Valley, PA Attorney.
16 years experience
Medical Malpractice, Nursing Home, Personal Injury and Workers' Comp

Scranton, PA Lawyer.
3 years experience
Free Consultation
Business, Estate Planning, Family and Probate

Western Michigan University Cooley Law School
Carlo helps individuals, families, and small business owners with many of their important legal needs. Carlo understands that each client's situation is unique and works with each client to understand their family, assets, and goals in order to create the best plan for their unique circumstances and family needs. Admitted to practice law in Pennsylvania and New Jersey, his primary practice areas include estate planning, probate and estate administration, business law, and family law. He is also an accredited attorney with the U.S. Department of Veterans Affairs.
Wilkes-Barre, PA Attorney.
12 years experience
(570) 208-2999
Bicentennial Builing, 15 Public Square
Suite 401


Wilkes-Barre

,

PA

18701
Family and Immigration

Widener University Delaware School of Law
Kingston, PA Lawyer.
19 years experience
Bankruptcy, Business, Estate Planning and Real Estate

Widener University
I am a business, real estate and litigation attorney in Northeastern Pennsylvania. I serve clients mainly in Luzerne and Lackawanna Counties.
Kingston, PA Lawyer.
17 years experience
Free Consultation
Social Security Disability and Workers' Comp

Villanova University
Attorney Timothy D. Belt is the son of Reverend James and Patricia Belt, and he has resided primarily in the Scranton/Wilkes-Barre area since 1985. Tim graduated from Lackawanna Trail High School and is a 1996 summa cum laude graduate of the University of the Ozarks. Tim graduated from Villanova University School of Law in 1999 and shortly thereafter began practicing law in the Wilkes-Barre area. Tim's practice focuses on workers compensation, social security disability, unemployment compensation and auto injury claims. Tim is a frequent speaker in regard to workers compensation issues...
Free Consultation
Bankruptcy and Consumer

Widener University - School of Law
Since 1999 we've helped people who are having problems with debts or debt collectors. Some of our clients file bankruptcy. Others file suit against aggressive debt collectors. I am Board Certified in Consumer Bankruptcy law by the American Board of Certification.
Wilkes-Barre, PA Attorney.
Free Consultation
Business, Family, Medical Malpractice and Personal Injury

Widener University
Born and raised in northeastern Pennsylvania, I grew up in the Heights section of Wilkes-Barre, am a graduate of G.A.R. Memorial High School, and received my B.A. from Juniata College in Huntingdon and my J.D. from Widener University School of Law in Harrisburg. After finishing law school, it was important to me to return to the Wilkes-Barre area to begin my career as an attorney. As you can see, family is extremely important to me. My wife Kelly is also from the Wilkes-Barre/Scranton area and it was important to us that we raise our children, Samuel, Carolyn, and John in close...
Clarks Summit, PA Attorney.
20 years experience
DUI, Divorce, Elder and Estate Planning

Widener University
John T. O'Malley graduated from the Scranton Preparatory School in 1979, from the University of South Florida in 1986 and from Widener University School of Law in 1994. Attorney O'Malley has focused on a family based practice since his admission to the Pennsylvania Courts over 20 years ago. The firm handles cases ranging from divorce and custody, pre-nuptial and post-nuptial agreements, child and spousal support, alimony and APL, guardianships, wills and trusts and miscellaneous civil litigation.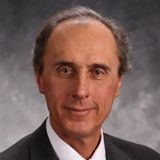 (888) 536-2426
Free Consultation
Scranton
,
PA
Attorney
29 years experience
(855) 687-4357
Free Consultation
Scranton
,
PA
Attorney
35 years experience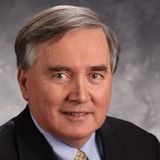 (888) 536-2426
Free Consultation
Scranton
,
PA
Lawyer
43 years experience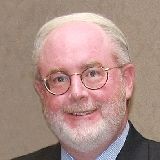 (888) 536-2426
Free Consultation
Scranton
,
PA
Lawyer
30 years experience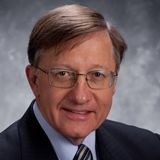 (888) 536-2426
Free Consultation
Scranton
,
PA
Attorney
27 years experience
Lawyers in Nearby Cities
Lawyers in Nearby Counties