Oreland

,

Pennsylvania

Lawyers
Find Oreland, Pennsylvania Lawyers by Practice Area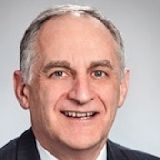 (215) 510-6755
Free Consultation
Philadelphia
,
PA
Lawyer
16 years experience
Lafayette Hill, PA Lawyer.
34 years experience
Family and Immigration

Temple University
INTERNATIONAL ADOPTION (Clients in U.S. and Worldwide) Consultation and legal services to parents and agencies re preparation of Orphan Petitions and Hague Convention Petitions; Home Study and related pre and post adoption problems; Responses/Appeals re NOIDS, Petition denials, visa denials and related; Legalization of immigration status for adopted child; Applications for U.S. Citizenship; Citizenship problems. Adoption of overseas relative and identified child adoption. DOMESTIC ADOPTION(Limited to Pennsylvania): Independent and Agency adoptions; Stepparent, second parent and relative adoptions; Adoption finalizations and readoptions. (Adoptions handled in Montgomery, Philadelphia, Delaware, Chester,Bucks and Berks Counties) http://www.theadoptionguide.com/tools/attorney-search.php IMMIGRATION Family and General Immigration(Clients in U.S. and Worldwide) Adoptive mother of teenager...
philadelphia, PA Attorney.
34 years experience
7600 Stenton Avenue


philadelphia

,

PA

19118
Free Consultation
Insurance Claims, Medical Malpractice, Nursing Home and Personal Injury

The Ohio Northern University Pettit College of Law
Our highly trained and compassionate staff is truly unique in the legal profession, most having experienced serious injury or trauma themselves or suffered through the the loss of a loved one. Some have been with us for 15 to 20 years and are experts at dealing with you as an individual. We take the time to understand your special needs, problems and how your injuries, whether they be personal or financial have impacted your life, your family and your well being. Once we agree to represent you as a client, we will make the commitment to investing the resources, whether...
38 North 6th Street,


Reading

,

PA

19601
Rydal, PA Attorney.
27 years experience
Free Consultation
Personal Injury and Products Liability

Temple University
I am Michael Monheit, the managing attorney for Monheit Law, located near Philadelphia, Pennsylvania. I have been practicing law since 1989 and was the managing attorney of the Law Offices of Herbert Monheit, a firm founded by Herbert Monheit in 1963. Monheit Law, P.C. concentrates its practice in the field of plaintiff personal injury, product defect and birth injury cases. We work on a contingency fee basis for all of our clients.
Jenkintown, PA Attorney.
32 years experience
Environmental, Insurance Claims, Personal Injury and Products Liability

Dickinson School of Law
Born in Philadelphia, Pennsylvania, Mr. Sacks received his Bachelor of Arts degree from Grinnell College (1981) and his Juris Doctor degree from Dickinson School of Law (1984). He is admitted to practice in all Pennsylvania state courts, as well as the U.S. District Court for the Eastern District of Pennsylvania, and the U.S. Courts of Appeals for the Third and Sixth Circuits. Mr. Sacks began his legal career practicing personal injury law in Philadelphia. Soon he was also administrating several legal service plans for large labor unions (including Lodge 5 of the Fraternal Order of Police), servicing...
Blue Bell, PA Attorney.
36 years experience
(215) 542-4900
Tompkins Building, Suite 311
1767 Sentry Parkway West


Blue Bell

,

PA

19422
Business, Civil Rights and Employment

Boston University School of Law
Mr. Goldner's practice is devoted to relieving sources of conflict and stress in the workplace. He handles employment discrimination claims on behalf of both employees and employers from filing of claims through trial, verdict and appeal. He prepares human resources policies and procedures for employers as well as offering training to employers and even fellow lawyers on employment claim avoidance. He drafts and interprets restrictive covenants and other professional contracts both on behalf of those businesses seeking to secure their assets and for employees looking to make career changes, and enforces and defends these contracts in state and Federal courts....
Jenkintown, PA Attorney.
21 years experience
Free Consultation
Social Security Disability

Temple University Beasley School of Law
At the Disability Benefits Law Center, in Philadelphia, we provide skilled legal representation for people who are applying for Social Security Disability Insurance benefits and Supplemental Security Income (SSI) benefits. We devote our entire legal practice to disability law matters, and we guide clients through all stages of the application process. If you are applying for disability benefits based on a long-term medical condition, contact our offices today toll-free at 1-866-886-0660 to schedule a free consultation.
Elkins Park, PA Lawyer.
25 years experience
8000 Old York Road


Elkins Park

,

PA

19027
Free Consultation
Criminal

Temple University
John K. Conner, Esquire is a trial lawyer with extensive trial experience having tried criminal and civil cases in Federal and State Courts. John's involvement in the Criminal Justice System spans over 30 years. Before becoming an attorney, John was a Federal Agent with the Bureau of Alcohol, Tobacco and Firearms for more than 11 years. After graduating from Temple University Law School, he began his legal career with the Law Firm of Cozen and O'Connor where he worked in the Insurance Fraud Department for 4 years. John started his own firm in 1995 focusing primarily on Criminal Defense Litigation....
6319 Germantown Avenue


Philadelphia

,

PA

19144
Blue Bell, PA Lawyer.
18 years experience
(215) 633-1890
350 Sentry Parkway East
Building 630, Suite 110-A


Blue Bell

,

PA

19422
Free Consultation
Medical Malpractice, Municipal, Personal Injury and Products Liability

Widener University Delaware School of Law

and

Temple University
Michael is an experienced, well-respected litigator and trial attorney. Clients benefit from his perfect mix of real-world and legal experience. Prior to returning to school for law, Michael worked for several years with troubled teens in and around Philadelphia. Helping families at their darkest times inspired him to return to school to become an attorney. Following a clerkship with the esteemed President Judge Alex Bonavitacola, Phila Court of Common Pleas, Michael defended businesses, insurance companies and municipalities. He argued before the Delaware Supreme Court (making new law on indemnification), as well as the Federal Courts under...
Free Consultation
Civil Rights, Employment, Personal Injury and Social Security Disability

Willow Grove, PA Lawyer.
7 years experience
Free Consultation
Elder, Estate Planning and Probate

New York Law School
Experienced attorney focusing on estate planning, estate administration, asset protection and elder planning in the Philadelphia Metropolitan area. Your legacy is our business. Member of WealthCounsel, the premier national organization for estate planning attorneys.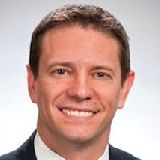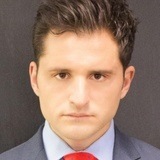 (215) 375-7505
Free Consultation
Philadelphia
,
PA
Attorney
8 years experience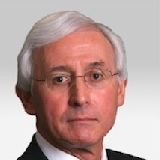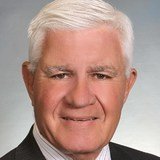 (215) 542-0800
Free Consultation
Blue Bell
,
PA
Lawyer
15 years experience
Lawyers in Nearby Cities
Lawyers in Nearby Counties