Penns Park

,

Pennsylvania

Lawyers
Find Penns Park, Pennsylvania Lawyers by Practice Area
Langhorne, PA Lawyer.
26 years experience
Divorce, Domestic Violence and Family

Dickinson School of Law
Bucks County Family Law and Divorce Attorney Kevin Zlock celebrates the 25th anniversary of a very successful career as one of the top family law attorneys in Bucks County, Pennsylvania. Attorney Kevin Zlock is a founding partner of Zlock & Coverdale, PC. The firm has offices in Langhorne-Newtown, PA and Doylestown, PA. Kevin Zlock received his J.D. degree from the Dickinson School of Law at Pennsylvania State University in 1990. Previously, he received an undergraduate degree in History from Lehigh University. Kevin's practice focuses on divorce, custody, support, and property division issues, with the goal to resolve matters outside...
Jamison, PA Lawyer.
42 years experience
Free Consultation
Elder, Estate Planning and Probate

Cleveland State University
Since 1975, I have rendered confidential, prompt, aggressive and affordable legal services to individuals in a competent and respected manner. LAW office concentrates on the following areas of LAW: Wills. Trusts. Living wills. Guardianships. Powers of attorney (general and medical). Estate planning. Probate. Estate administration. Elder LAW. Federal and Pennsylvania estate and inheritance taxes. Will contests. Prenuptial agreements. Asset collection. Debt distribution. Accountings. Beneficiary distributions and assisting or representing executors, Administrators. Trustees and beneficiaries along with real estate sales or transfers. Services are handled in a cost effective manner based on time, costs, effort and services rendered...
Langhorne, PA Lawyer.
20 years experience
1705 Langhorne-Newtown Rd
Suite 5


Langhorne

,

PA

19047
Construction, Divorce, Family and Real Estate

Dickinson School of Law
As a founding partner, Robert T. Repko has dedicated his professional career to helping those who need it most, when they need it most. He built a successful trial practice focusing on representing individuals in matters related to divorce, custody, support, domestic violence and protection from abuse, as well as driving under the influence (DUI/DWI) and criminal defense, juvenile law and underage drinking. Mr. Repko also represents individuals, businesses and corporate entities in construction litigation, mechanic's lien and real estate matters, and has extensive trial experience before both juries and judges. Mr. Repko is licensed to practice law in...
87 North Broad Street
Suite 2


Doylestown

,

PA

18901
190 Bethlehem Pike
Suite 4


Colmar

,

PA

18915
Newtown, PA Attorney.
11 years experience
Immigration

Temple University
Attorney Johanna K.P. Dennis, of JD Law Associates, LLC, has a special passion for immigration law and immigration is a fundamental part of who she is. As a twice-immigrant, she immigrated with her parents from Jamaica to Canada as a child, and later immigrated to the United States with her family when she was a college-bound teenager. Growing up in Canada, she is fluent in French and English. Attorney Dennis personally knows the ins and outs of the U.S. immigration system. She has "been there, done that", having gone through the green card process with her family...
Newtown, PA Lawyer.
8 years experience
Business, Estate Planning, Landlord Tenant and Real Estate

Seton Hall University School of Law
Newtown, PA Attorney.
32 years experience
118 North State Street


Newtown

,

PA

18940
Divorce

New England Law | Boston
Newtown, PA Lawyer.
10 years experience
133 N. State St.


Newtown

,

PA

18940
Asbestos, Construction, Medical Malpractice and Nursing Home

Temple University
Free Consultation
Criminal, DUI, Divorce and Family

Newtown, PA Attorney.
39 years experience
Richboro, PA Attorney.
7 years experience
Criminal, Divorce, Family and IP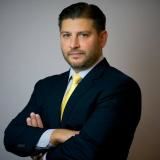 (610) 981-1006
Free Consultation
Philadelphia
,
PA
Attorney
9 years experience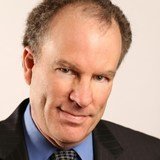 (215) 496-9607
Free Consultation
Philadelphia
,
PA
Lawyer
31 years experience
(215) 825-5183
Free Consultation
Philadelphia
,
PA
Lawyer
15 years experience
(215) 735-4800
Free Consultation
Philadelphia
,
PA
Lawyer
27 years experience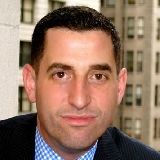 (215) 546-0340
Free Consultation
Philadelphia
,
PA
Lawyer
16 years experience
Lawyers in Nearby Cities
Lawyers in Nearby Counties