South Park

,

Pennsylvania

Lawyers
Find South Park, Pennsylvania Lawyers by Practice Area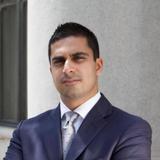 (412) 281-2146
Free Consultation
Pittsburgh
,
PA
Lawyer
6 years experience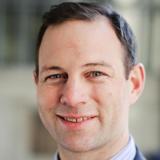 Arbitration & Mediation, Business and Construction

The University of Utah S.J. Quinney College of Law
Pittsburgh, PA Lawyer.
41 years experience
Free Consultation
Criminal, DUI and White Collar Crime

Cleveland State University
David S. Shrager is an attorney devoted to providing tough defense and aggressive representation to criminally accused individuals throughout Western Pennsylvania. He is a member of numerous associations including the Washington County Bar Association, the Allegheny County Bar Association, the Pennsylvania Bar Association of Criminal Defense Lawyers, and the American Bar Association. Mr. Shrager is known for the exceptional services he provides, and has even been included in the 2014 Pennsylvania Super Lawyers® list. To learn more about the services offered by Attorney Shrager, be sure to contact his firm, The Law Offices of David S. Shrager, today.
Pittsburgh, PA Attorney.
16 years experience
Arbitration & Mediation, Divorce, Estate Planning and Family

University of Pittsburgh School of Law
Bethany L. Notaro, Esquire is a graduate of the University of Pennsylvania, Philadelphia, PA (BA, cum laude, Psychology), and the University of Pittsburgh School of Law (JD). She obtained her undergraduate degree in the field of psychology, with a special concentration in the counseling arts. Ms. Notaro received her Juris Doctor from the University of Pittsburgh School of Law. While at Pitt, Ms. Notaro received various Scholarships and Honors for concentrated studies and academic achievement. Ms. Notaro focused her law studies on income taxation, trusts and estates, divorce issues, ADR, and strategic wealth planning. Bethany L. Notaro is also...
Pittsburgh, PA Attorney.
1 year experience
Free Consultation
Business, Criminal, DUI and Securities

University of Pittsburgh School of Law
Attorney Chad Ostrosky is a Pittsburgh native. He received Assoicates Degrees in Business & Marketing from the Community College of Allegheny County and a Bachelor's Degree in Human Resources from Geneva College.

Attorney Ostrosky recieved his law degree from The University of Pittsburgh School of Law. While in law school, he participated in the law school's Securities Arbitration Clinic serving clients with securities claims with disputes in contorversey of $100,000 or less.

Attorney Ostrosky serves as an Arbitrator for the Westmoreland County Court of Common Pleas and FINRA Securities Dispute Resolution Arbitration.
Pittsburgh, PA Lawyer.
12 years experience
Free Consultation
Appeals, Business, Criminal and DUI

West Virginia University College of Law
Frank Walker is one of the most sought-after criminal defense attorneys in Western Pennsylvania. He stands by his motto of delivering real talk, real experience, and real results. Fearless in the courtroom and tenacious when fighting for his clients, Attorney Walker is highly regarded in criminal defense circles. He has handled many high-profile crimes and serious offenses, developing a proven track record of victories. In addition to criminal defense, Attorney Walker also focuses his practice on civil litigation. Attorney Walker is active in the community and frequently gives talks on education, leadership, and legal matters.
(304) 413-0179
The Monongahela Building, 235 High Street
Suite 418


Morgantown

,

WV

26505
Pittsburgh , PA Lawyer.
8 years experience
Free Consultation
Business, Consumer, Criminal and DUI

West Virginia University College of Law
I have successfully represented many clients in all Commonwealth Courts and the Federal Bankruptcy Court in various steps of the legal process, including Preliminary Hearings, Arbitration, Child Support Hearings, Motions, and Trials. I take great pride in my ability to learn from the past and use what worked for the future. Unlike some attorneys, I am not afraid of the courtroom and will do what is necessary to provide you with the best possible advocacy. Go to http://mbeckerlaw.com
Pittsburgh, PA Lawyer.
10 years experience
(412) 338-1445
429 Forbes Avenue
1616 Allegheny Building


Pittsburgh

,

PA

15219
Employment

University of Pennsylvania Law School
Maureen has been an advocate of workers' rights since her participation in a university living wage campaign in Baltimore in the mid-1990s. As a lawyer, she is a vigorous advocate who focuses on employment, employee benefits, civil rights, and class action litigation. Maureen has represented plaintiffs in multiple class-action cases, including Yost et al v. First Horizon National Corporation, (W.D. Tenn.) (conditionally certifying classes June 3, 2011). Maureen also represents individuals in employment matters, including employment discrimination, sexual harassment, retaliation, and contract cases.
Pittsburgh, PA Lawyer.
25 years experience
Divorce, Family and Tax

University of Pittsburgh School of Law
Brian C. Vertz is acclaimed throughout Pennsylvania and across the United States as one of the nation's leading family lawyers, with more than 25 years of experience.

As a Fellow of the American Academy of Matrimonial Lawyers, Brian has passed a rigorous examination and earned the approval of family lawyers and judges for his skill, professionalism and commitment. He is the President-Elect of the Pennsylvania chapter and co-chair of two national committees. He is also a lifetime member of the AAML Foundation, dedicated to charitable causes for children.

Brian C. Vertz applies his impressive advocacy in trial and appeals courts,...
Family

University of Dayton School of Law
Candice L. Komar is a founding member of Pollock Begg Komar Glasser & Vertz LLC. Prior to this, she was a shareholder in the family law division of Buchanan Ingersoll (now Buchanan Ingersoll & Rooney PC). A strong litigator and comprehensive attorney, Candice often deals with divorces involving closely held businesses, complex issues and high net worth individuals. With a head for business and more than two decades of experience, Candice is able to quickly assess cases, synthesize the numbers and provide cost options and estimates to her clients.
Pittsburgh, PA Lawyer.
38 years experience
Free Consultation
Medical Malpractice, Nursing Home, Personal Injury and Products Liability

Ohio Northern University
With more than 30 years of legal experience, Pittsburgh personal injury lawyer, Jim Moyles, has the extensive personal injury knowledge and polished litigation skills to obtain maximum compensation for his clients. During his notable career, Jim has obtained for several clients settlements of more than $1 million. Jim founded The Moyles Law Firm in Pittsburgh in 1999. The law firm now includes a second office in Harrisburg and focuses exclusively on personal injury settlements and litigation. Recognized by Super Lawyers, Harrisburg personal injury attorney, Jim Moyles, will do his best to represent you in litigation to keep you on...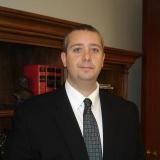 (412) 456-7700
Free Consultation
Pittsburgh
,
PA
Attorney
15 years experience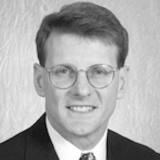 (724) 832-9811
Free Consultation
Greensburg
,
PA
Lawyer
35 years experience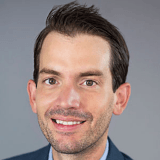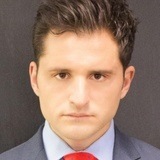 (215) 375-7505
Free Consultation
Philadelphia
,
PA
Attorney
9 years experience
Lawyers in Nearby Cities
Lawyers in Nearby Counties