Tatamy

,

Pennsylvania

Lawyers
Find Tatamy, Pennsylvania Lawyers by Practice Area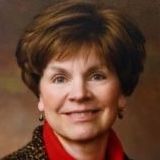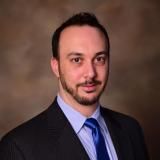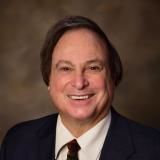 Free Consultation
Business, Estate Planning and Family

Rutgers School of Law-Camden
Center Valley, PA Attorney.
(800) 222-8792
3477 Corporate Parkway
Suite 100


Center Valley

,

PA

18034
Free Consultation
Employment, Medical Malpractice, Personal Injury and Products Liability

Temple University
Mr. Hamilton works to protect the rights of people who have been injured as a result of automobile accidents, defective products, unsafe equipment and machinery, work place and construction accidents, workers' compensation claims, medical malpractice and any other serious personal injuries or accidents.
Allentown, PA Attorney.
18 years experience
Free Consultation
Criminal, DUI, Juvenile and Traffic Tickets

Villanova University School of Law
Most experienced trial attorney in Lehigh County (89 jury trials in past 17 years) Practicing in both state and federal courts, including 3rd Circuit and U.S. Supreme Court. Former law clerk to President Judge of Lehigh County. Rated "expert" in Criminal Defense by Nat'l Assoc of Criminal Defense Attorneys (NACDL). Certified in capital/death penalty homicide cases. Fluent in French, working knowledge of Spanish, interpreter available for Arabic
Stroudsburg, PA Attorney.
13 years experience
Criminal, DUI and Juvenile

Temple University Beasley School of Law
My practice is focused on the areas of criminal and DUI defense, civil litigation, and immigration. I have been a trial attorney in Northeastern Pennsylvania for the past 8 years, and in 2012 was selected as a Superlawyers Rising Star in Pennsylvania in the area of crimainal defense. I operate a law practice focused on trial work. My physical office is based in the historic town of Delaware Water Gap, Monroe County, Pennsylvania, and I handle both state and federal criminal and civil trials. If you are a potential client in need an experienced DUI, criminal...
Bethlehem, PA Lawyer.
36 years experience
Free Consultation
Divorce, Domestic Violence, Family and Workers' Comp

University of Pittsburgh School of Law
I have dedicated my practice to helping clients in the areas of workers' compensation, personal injury, family law and divorce, social security disability, and general civil litigation. As the son of a coal miner from a small town, I understand the unique challenges facing many blue collar working families. I have extensive litigation experience, including argument before the Pennsylvania Commonwealth Court. I have handled hundreds of workers' compensation cases to a favorable outcome, including successfully arguing employee status of a truck driver fatally injured on the job. I have successfully handled hundreds of simple and complex...
Center Valley, PA Attorney.
23 years experience
Free Consultation
Business, Criminal, DUI and Personal Injury

Villanova University School of Law
I offer reasonable rates for all legal matters and a no charge initial consultation. Call today at 610-462-1452 --- I represent personal and corporate clients throughout southestern Pennsylvania in matters involving personal injury; driving under the influence, DUI; driving while ability impaired, DWAI; driving after imbibing, DAI, corporate law; commercial litigation; estate planning and estate administration. Call or email me to arrange a no charge consultation. Evening and weekend hours available. Reasonable rates for all legal matters
Hellertown, PA Attorney.
34 years experience
403 Main Street


Hellertown

,

PA

18055-1721
Elder, Estate Planning, Landlord Tenant and Real Estate

University of Maryland Francis King Carey School of Law
Mr. Albright accepts retainer in matters involving elder law (emphasizing incapacity and will contest proceedings) as well as special needs and estate planning; Various aspects of real estate law, including transactional work, boundary disputes, real estate assessment and exemption appeals, etc.; consultation with and litigation on behalf of business owners in business formation, contracts, employment, and state and federal regulatory compliance issues.
Bethlehem, PA Attorney.
31 years experience
Free Consultation
Criminal, DUI, Divorce and Family

Temple University
I have been practicing law in the Lehigh Valley since 1986. When I first arrived in Bethlehem, I took the larger firm route and was employed by larger firms for the first half of my legal career. When I opened my private "solo" practice, for the first time, I truly understood what it meant to be an attorney and "counselor" at law. I understand that retaining the services of an attorney can be emotionally exhausting and an incredibly trying time. I know and understand that your legal matter is of great importance to...
Center Valley , PA Attorney.
30 years experience
(610) 865-4212
3477 Corporate Highway
Suite 100


Center Valley

,

PA

18034
Construction, Personal Injury, Products Liability and Workers' Comp

University of California, Berkeley School of Law
Peter Patton is a Senior Partner in the law firm of Galfand Berger. With decades of trial experience, Peter has won some of Galfand Berger's largest jury verdicts. His trial experience across Pennsylvania has helped achieve multi-million settlements in products liability and construction accident cases. Although Peter has a busy trial practice, he strives to provide personal attention to each of his clients. Peter received a Bachelor of Arts Degree from Harvard College and a Juris Doctor from University of California, Berkeley, where he was awarded the American Jurisprudence Award for Professional Responsibility. After graduating, Peter served as Staff...
Free Consultation
Medical Malpractice, Nursing Home, Personal Injury and Workers' Comp

Temple University Beasley School of Law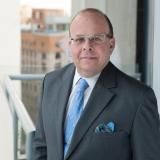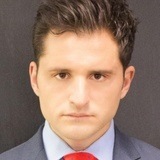 (215) 375-7505
Free Consultation
Philadelphia
,
PA
Attorney
9 years experience
(215) 542-0800
Free Consultation
Blue Bell
,
PA
Lawyer
15 years experience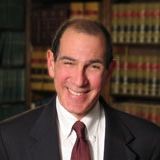 Lawyers in Nearby Cities
Lawyers in Nearby Counties