Pawtucket

,

Rhode Island

Lawyers
Find Pawtucket, Rhode Island Lawyers by Practice Area
Free Consultation
Medical Malpractice, Personal Injury and Workers' Comp

I have been practicing personal injury law for over 30 years. I know how to get a full recovery to compensate you for your injury. Experience counts when negotiating with insurance companies. Whether you have been injured in a car accident, have slipped on icy steps, been bitten by a dog or have been otherwise injured because of someones neglect I can help. I am only paid if you recover money! All consultations are free. Find out what your case is worth, I look forward to talking with you.
Pawtucket, RI Lawyer.
17 years experience
Free Consultation
Medical Malpractice, Personal Injury, Social Security Disability and Workers' Comp

New England Law | Boston
Attorney D. Robin Gouveia has been with dOliveira & Associates since June of 2011, however, she has been practicing personal injury law for 16 years beginning in December of 1998. Since joining the firm, Attorney Gouveia has been exclusively practicing personal injury and disability law. Attorney Gouveia works with clients from the East Providence, Middletown, Pawtucket, Fall River and New Bedford areas. Attorney Gouveia graduated from Bishop Stang High School in Smith Mills, MA in 1985. She graduated with a bachelor's degree in 1989 from UMASS Dartmouth. She received her law degree from Southern New England Law School in 1998....
Pawtucket, RI Lawyer.
39 years experience
Free Consultation
Construction, Employment, Personal Injury and Workers' Comp

Suffolk University Law School
Attorney Healy graduated from Suffolk Law School Cum Laude. Attorney Healy worked in jewelry factories and as an iron worker while attending college and Law school. After working as a partner for a large insurance defense firm, he turned to solo practice protecting your rights. Attorney Healy makes his clients his first priority. You will always meet directly with him, not with a paralegal or a less experienced attorney. He will walk you step by step through all of your legal options, and gladly answer any questions that you have about your case. Attorney Healy will tell...
Pawtucket, RI Attorney.
35 years experience
Free Consultation
Divorce, Family, Immigration and Personal Injury

Saint Louis University School of Law
Practicing Immigration Attorney a Graduate of Brown University and St. Louis University, David Borts has represented clients world-wide and in over 20 States. Our expertise is in family based Immigration, Deportation Defense, Political Asylum and advocating the rights of Juvenile Immigrants and Victims of Domestic Abuse. David Borts has been an invited lecturer and teacher of multiple Continuing Legal Education Seminars and was invited by the Rhode Island Supreme Court to lecture to new lawyers on practice and procedure for over five years. The Rhode Island Bar Association appointed Mr Borts to be the Chairperson of its Immigration...
Pawtucket, RI Lawyer.
20 years experience
Free Consultation
Elder, Estate Planning, Probate and Real Estate

Quinnipiac University School of Law
Attorney R. J. Connelly III is a Pawtucket estate planning lawyer who is ready to take on your case and support you! He has dealt with all kinds of cases and complications, and he is equipped to stand beside you and assist you now. At Connelly Law Offices, Ltd., you can rest assured in the help you can procure from a lawyer who has earned his highly-respected reputation. He received his Juris Doctorate at Quinnipiac Law School after obtaining his Bachelor of Arts degree from Providence College. He is a member of the Rhode Island Bar Association, the Connecticut Bar...
Free Consultation
Medical Malpractice, Personal Injury and Products Liability

University of Colorado Law School
Mike's practice focuses on civil litigation, primarily complex personal injury, insurance disputes, products liability, and medical/nursing home malpractice.
University of Connecticut School of Law
Pawtucket, RI Attorney.
24 years experience
Criminal, Family and Immigration

Suffolk University
Mr. Thompson speaks spanish and french. He practices crminal defense law throughout Rhode Island. He also practices deportation/removal defense at the Boston Immigration Court. He has lived in Mexico and is familiar with Border Patrol/ICE/USCIS. Mr. Thompson also practices in the Rhode Island Family Court in the areas of divorce, child custody and child support.
DUI, Domestic Violence, Immigration and Insurance Claims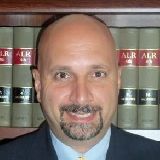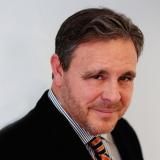 (401) 228-7470
Free Consultation
Cranston
,
RI
Lawyer
23 years experience
(401) 228-8271
Free Consultation
Providence
,
RI
Lawyer
7 years experience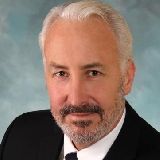 (401) 788-0049
Free Consultation
Wakefield
,
RI
Lawyer
33 years experience
(401) 714-5526
Free Consultation
Warwick
,
RI
Attorney
20 years experience
(401) 831-8600
Free Consultation
Providence
,
RI
Lawyer
31 years experience
Lawyers in Nearby Cities
Lawyers in Nearby Counties