Lake Dallas

,

Texas

Lawyers
Find Lake Dallas, Texas Lawyers by Practice Area
Little Elm, TX Lawyer.
14 years experience
Free Consultation
Criminal, DWI, Medical Malpractice and Products Liability

Scott Erik Edgett is a litigation trial attorney and the founder of The Edgett Law Firm, P.C. Scott has always wanted to make a difference in people's lives. Scott was born and raised in Erie, Pennsylvania. During college in Pennsylvania, Scott had aspirations and dreams of becoming a police officer and thereafter, graduated from the police academy. However, it was then that Scott realized that becoming a police officer could make a difference in some people's lives, but Scott really believed in trying to reach more people and believed a law degree would be the first step in helping...
(972) 315-3335
Lakepointe Office Park
860 Hebron Parkway, Suite 303


Lewisville

,

TX

75057
Divorce and Family

University of Hawaii, William S. Richardson School of Law
P.O. Box 295486


Lewisville

,

TX

75029
Criminal

Denton, TX Attorney.
22 years experience
Free Consultation
Criminal, DWI, Personal Injury and Products Liability

Western Michigan University Cooley Law School
Get your case dismissed! I am a former Assistant District Attorney and have a perfect "10" rating with the prestigious attorney rating agency, AVVO. My primary goal is to seek dismissal of your case, get an acquittal at trial, and negotiate to reduce your charge. I will strive to protect your rights in court by thoroughly reviewing your case, listening to concerns and working for a favorable result in your case. Check out my website for client reviews, case results and other helpful information. texascriminallawyers.net
Denton, TX Attorney.
35 years experience
Free Consultation
Elder, Estate Planning and Probate

Texas Tech University School of Law

and

Texas Tech University School of Law
Richard M. Barron founded the Barron Law Firm in 1991. He holds a Bachelor's Degree in Business Administration from Southern Methodist University and received his Law Degree from Texas Tech University School of Law. Richard is a Veteran of the Vietnam War. While in Viet Nam, he served as a Cobra Helicopter Aircraft Commander, and is the recipient of the Distinguished Flying Cross; the Air Medal for Valor; twenty-eight Air Medals; the Bronze Star; a Purple Heart; and the Vietnamese Cross for Gallantry. He holds a Second Degree Black Belt in Tae Kwan Do. The firm has...
Carrollton, TX Lawyer.
17 years experience
Free Consultation
Personal Injury

Texas A&M University School of Law
We put Personal back into Personal Injury Law. All types of injuries handled by this Carrollton Injury Attorney: Auto Accident Injury, Motorcycle Accident Injury, Hit by Drunk Driver, Pedestrian Accident Injury, Bicycle Accident Injury, Wrongful Death, Injury from Inadequate Property Maintenance, Slip and Fall Injury, Car Wreck Lawyer, Injury Attorney.
Lewisville, TX Lawyer.
19 years experience
Divorce and Personal Injury

Southern Methodist University
Dina Steele has over 15 years of practicing in personal injury law. being the lead attorney at Steele Law Firm, P.C., she has the experience and knowledge in details of how the process of personal injury cases work. The keys to success are integrity, communication, and trust.
Denton, TX Lawyer.
8 years experience
Criminal, DWI, Divorce and Domestic Violence

Texas Wesleyan University School of Law - Texas Wesleyan University
Since joining Bowen Law Group, Chrysandra has continued to develop a reputation as an aggressive advocate on behalf of her clients. Chrysandra is passionate about the welfare of her clients. She has long had an affinity for children and family issues.
Lewisville, TX Attorney.
17 years experience
Arbitration & Mediation, Business, Construction and Estate Planning

Although Ms. Davis specializes in construction litigation, she has a general practice which includes handling all problems from corporate inception to dissolution, partnership formation and disputes, real estate law, consumer litigation, contract disputes, and appeals.
Lewisville, TX Attorney.
23 years experience
(972) 436-9300
2871 Lake Vista Dr. Suite 150
hammerle.com


Lewisville

,

TX

75067
Business, Divorce, Domestic Violence and Family

University of Tulsa College of Law
I am a well trusted and well established trial attorney in the state of Texas. I've been practicing lay for 20 years and have built a strong reputation based on my aggressiveness in the courtroom, along with my prowess in matters such as family law and business litigation.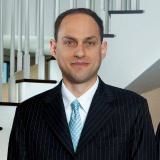 Lawyers in Nearby Cities
Lawyers in Nearby Counties