Lake Dallas

,

Texas

Lawyers
Find Lake Dallas, Texas Lawyers by Practice Area
PREMIUM
Texas Lawyer with 14 years experience
Southern Methodist University
Texas
View Profile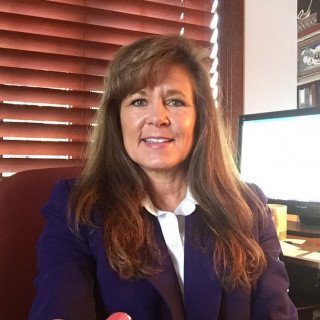 PREMIUM
Texas Attorney with 32 years experience
Tracy Pride Stoneman is a nationally known securities lawyer who has been handling securities cases for almost 30 years. She co-authored the popular book BROKERAGE FRAUD - WHAT WALL STREET DOESN'T WANT YOU...
Read More »
View Profile
PREMIUM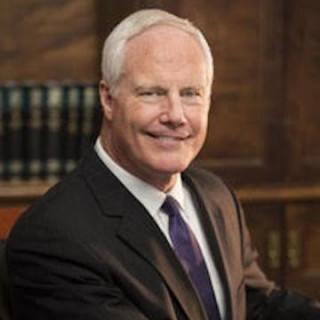 PREMIUM
Texas Lawyer with 36 years experience
Dennis Weitzel has spent the last 35 years handling toxic tort, product liability, and wrongful death cases in Texas and across the country. Dennis has tried, as lead attorney, over 75 cases to verdict on...
Read More »
View Profile
Frisco, TX Lawyer with

37 years experience
Free Consultation
Medical Malpractice, Personal Injury and Products Liability

Regis L. Mullen is the founding attorney at Mullen & Mullen Law Firm, a firm solely practicing personal injury in Dallas, TX since 1982. He received his Juris Doctorate degree from the University of Oklahoma, and started his career at Allstate Insurance Company as a Claims Adjuster, Senior Claims Adjuster, and Litigation Supervisor. He has in-depth inside knowledge about how big insurance companies work and uses it to his client's advantage in negotiating settlements.
Denton, TX Attorney with

24 years experience
Free Consultation
Criminal, DWI and Domestic Violence

Western Michigan University Cooley Law School
Get your case dismissed! I am a former Assistant District Attorney and have a perfect "10" rating with the prestigious attorney rating agency, AVVO. My primary goal is to seek dismissal of your case, get an acquittal at trial, and negotiate to reduce your charge. I will strive to protect your rights in court by thoroughly reviewing your case, listening to concerns and working for a favorable result in your case. Mike has been practicing criminal law since 1994 as a prosecutor and now a defense attorney, so he has an understanding of the Texas state and federal criminal court...
Denton, TX Attorney with

16 years experience
Criminal, DWI and Juvenile

Washburn University
Lewisville, TX Lawyer with

21 years experience
Divorce and Personal Injury

Southern Methodist University
Dina Steele has over 15 years of practicing in personal injury law. being the lead attorney at Steele Law Firm, P.C., she has the experience and knowledge in details of how the process of personal injury cases work. The keys to success are integrity, communication, and trust.
Denton, TX Lawyer with

18 years experience
Free Consultation
Criminal and DWI

Former Assistant District Attorney. Now a practicing Criminal Defense Lawyer defending DWI, DWI 2nd and Felony DWI in Cooke, Denton and Wise Counties in Texas for nearly 20 years. Member of the National College of DUI/DWI Defense. (NCDD).
Denton, TX Lawyer with

16 years experience
Free Consultation
Criminal and DWI

Criminal defense attorney Brian Bolton strongly defends individuals faced with criminal misdemeanor and felony charges. Mr. Bolton concentrates his practice on alcohol-related violations such as a first DWI/DUI, Intoxication Assault, Intoxication Manslaughter, but represents all criminal allegations including theft, domestic violence and assault offenses, and drug charges (at the State and Federal levels). He has represented individuals of all walks of life, including teachers, commercial pilots, politicians, police officers, paramedics, doctors, and corporate professionals, as well as mechanics, bricklayers, and grocery store clerks. All of these individuals seek out Mr. Bolton because they want the best outcome possible...
Frisco, TX Lawyer with

24 years experience
Arbitration & Mediation, Divorce and Family

South Texas College of Law
Kathryn has established a reputation as a skilled trial lawyer and tenacious negotiator for individuals facing complex family law issues relating to divorce, child custody, child support, paternity, premarital and post-marital agreements, and enforcement or modification of orders.

She is Board Certified in Family Law by the Texas Board of Legal Specialization, a distinguished mark of practice area knowledge and experience that is held by less than 1% of all lawyers in Texas. She has been recognized by Texas Monthly as a Super Lawyer each year since 2011, and has been included in Best Lawyers in America for...
Denton, TX Attorney with

15 years experience
Free Consultation
Criminal, DWI, Family and Personal Injury

Born just south of Dallas, and true to his Texas roots, Andrew M. Lloyd fights proudly for families and justice. He exemplifies the attitude contained in the phrase - Don't mess with Texas! He doesn't let people mess with his clients, either. Big government and belligerent litigators threaten his clients' lives, so he defends them. He's a negotiator by birth and an attorney by trade, whose ultimate prowess and skill lie in the courtroom. He's tenacious, witty, intelligent, and scrappy. With a nickname like "Texas Spanker," what else would you expect? A...
Carrollton, TX Lawyer with

19 years experience
Free Consultation
Personal Injury

Texas A&M University School of Law
We put Personal back into Personal Injury Law. All types of injuries handled by this Carrollton Injury Attorney: Auto Accident Injury, Motorcycle Accident Injury, Hit by Drunk Driver, Pedestrian Accident Injury, Bicycle Accident Injury, Wrongful Death, Injury from Inadequate Property Maintenance, Slip and Fall Injury, Car Wreck Lawyer, Injury Attorney.
Lewisville, TX Lawyer with

36 years experience
Business, Divorce and Elder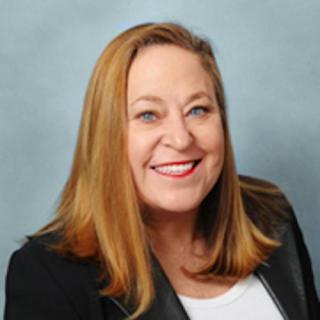 PREMIUM
Texas Attorney with 34 years experience
U.S. District Court, Northern District of Texas and Texas
View Profile
PREMIUM
Texas Lawyer
Carla De La Cruz, born and raised in Puerto Rico, graduated from the University of Puerto Rico in 2009 and later attended Pontifical Catholic University of Puerto Rico School of Law. While in law school,...
Read More »
View Profile
PREMIUM
Texas Lawyer with 18 years experience
The Barber Law Firm is a full service personal injury law firm that helps injured victims throughout Texas receive the compensation they deserve. Mr. Barber has been named to the Super Lawyers list for each...
Read More »
View Profile
PREMIUM
Texas Lawyer with 12 years experience
Southern Methodist University
Texas
View Profile
Lawyers in Nearby Cities
Lawyers in Nearby Counties