Lake Dallas

,

Texas

Lawyers
Find Lake Dallas, Texas Lawyers by Practice Area
Little Elm, TX Lawyer.
14 years experience
Free Consultation
Criminal, DWI, Medical Malpractice and Products Liability

Scott Erik Edgett is a litigation trial attorney and the founder of The Edgett Law Firm, P.C. Scott has always wanted to make a difference in people's lives. Scott was born and raised in Erie, Pennsylvania. During college in Pennsylvania, Scott had aspirations and dreams of becoming a police officer and thereafter, graduated from the police academy. However, it was then that Scott realized that becoming a police officer could make a difference in some people's lives, but Scott really believed in trying to reach more people and believed a law degree would be the first step in helping...
(972) 315-3335
Lakepointe Office Park
860 Hebron Parkway, Suite 303


Lewisville

,

TX

75057
Divorce and Family

University of Hawaii, William S. Richardson School of Law
P.O. Box 295486


Lewisville

,

TX

75029
Criminal

Denton, TX Attorney.
22 years experience
Free Consultation
Criminal, DWI, Personal Injury and Products Liability

Western Michigan University Cooley Law School
Get your case dismissed! I am a former Assistant District Attorney and have a perfect "10" rating with the prestigious attorney rating agency, AVVO. My primary goal is to seek dismissal of your case, get an acquittal at trial, and negotiate to reduce your charge. I will strive to protect your rights in court by thoroughly reviewing your case, listening to concerns and working for a favorable result in your case. Mike has been practicing criminal law since 1994 as a prosecutor and now a defense attorney, so he has an understanding of the Texas state and federal criminal court...
Lewisville, TX Lawyer.
19 years experience
Divorce and Personal Injury

Southern Methodist University
Dina Steele has over 15 years of practicing in personal injury law. being the lead attorney at Steele Law Firm, P.C., she has the experience and knowledge in details of how the process of personal injury cases work. The keys to success are integrity, communication, and trust.
Denton, TX Attorney.
35 years experience
Free Consultation
Elder, Estate Planning and Probate

Texas Tech University School of Law
Richard M. Barron founded the Barron Law Firm in 1991. He holds a Bachelor's Degree in Business Administration from Southern Methodist University and received his Law Degree from Texas Tech University School of Law. Richard is a Veteran of the Vietnam War. While in Viet Nam, he served as a Cobra Helicopter Aircraft Commander, and is the recipient of the Distinguished Flying Cross; the Air Medal for Valor; twenty-eight Air Medals; the Bronze Star; a Purple Heart; and the Vietnamese Cross for Gallantry. He holds a Second Degree Black Belt in Tae Kwan Do. The firm has...
Flower Mound, TX Attorney.
12 years experience
Free Consultation
Criminal and DWI

Baylor Law School
Chris Abel is an experienced, professional criminal defense attorney that focuses on protecting the citizens of Denton County and Tarrant County from unlawful and overzealous arrests. If you or someone that you know has been arrested or charged with a crime, let Chris Abel defend your rights and fight for you. What Separates Chris Abel from Others Chris Abel graduated from Baylor Law School and was a moot court semifinalist in the appellate advocacy track. As a law student he argued in front of nine appellate judges, and out of 75 teams in the competition Mr. Abel was...
Denton, TX Attorney.
6 years experience
Free Consultation
Business, Divorce, Domestic Violence and Family

Texas Tech University School of Law
My practice is focused on Family Law, and Business Law, especially startups. I have been recognized as a Rising Star by Super Lawyers and I have have served my Bar Association as a Qualified Mediator and Past President of the Denton County Young Lawyers Association.
Lewisville, TX Attorney.
23 years experience
(972) 436-9300
2871 Lake Vista Dr. Suite 150
hammerle.com


Lewisville

,

TX

75067
Business, Divorce, Domestic Violence and Family

University of Tulsa College of Law
I am a well trusted and well established trial attorney in the state of Texas. I've been practicing lay for 20 years and have built a strong reputation based on my aggressiveness in the courtroom, along with my prowess in matters such as family law and business litigation.
Carrollton, TX Lawyer.
21 years experience
Regardless of the type of criminal charge you are facing, Mrs. Tucker's clients receive personal care and attention, along with aggressive, vigorous and experienced advocacy. When Mrs. Tucker takes on a case, her clients' needs and goals always come first. They can rely on her and her staff to be approachable, responsive, efficient and effective. Testimonials She understands the confusion and embarrassment an arrest can bring and attempts to make her clients as comfortable as possible throughout the case. She considers herself an attorney and counselor. She tries to make the lives of her clients as normal as possible during this...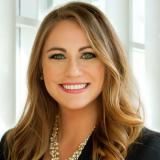 (214) 438-0150
Free Consultation
Carrollton
,
TX
Lawyer
21 years experience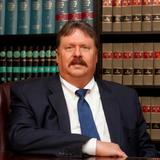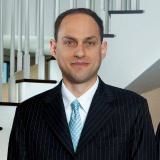 (888) 801-8585
Free Consultation
Fort Worth
,
TX
Lawyer
36 years experience
Lawyers in Nearby Cities
Lawyers in Nearby Counties