Williamson County

,

Texas

Lawyers
Find Williamson County, Texas Lawyers by Practice Area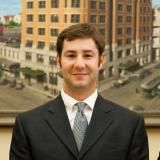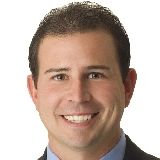 (512) 551-1179
Free Consultation
San Marcos
,
TX
Lawyer
14 years experience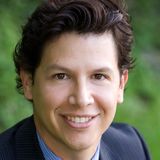 (512) 930-5511
Free Consultation
Georgetown
,
TX
Attorney
15 years experience
Williamson County, TX Lawyer.
10 years experience
Business, Elder, Estate Planning and Landlord Tenant

I perform legal service the way I would want to receive it - in an honest and straight forward manner. I'm married with children, am active in my church and community, and enjoy playing golf and hunting when I'm not coaching youth athletics. Feel free to call me if you have a question. You and I might discover that your question is easier to answer than you thought or we might find that your question is just the tip of an iceberg. Schedule a meeting with me and you'll find that I'm fair and honest just like a friend or...
Williamson County, TX Attorney.
21 years experience
Free Consultation
Bankruptcy and Foreclosure Defense

Oklahoma City University School of Law
The Law Office of Nels C. Hansen, P.C., strives to help good people just like you individuals, families, business owners get their finances under control and get their lives back on track. Helping good people work toward a fresh start that is what we do, every day, at the Law Offices of Nels C. Hansen, P.C. Attorney Nels C. Hansen offers valuable advice and information about consumer and business bankruptcy to help his clients make informed decisions about their future. Attorney Nels C. Hansen's over 20 years of service has taught him debt relief strategies for all...
Williamson County, TX Attorney.
20 years experience
Divorce and Family

University of Houston - Main Campus
Lori Watson is an experienced family law attorney who cares about providing her clients not only with effective representation, but also guidance and support during the process of divorce or litigation of child custody matters. Her current practice is almost entirely based on referrals from former clients that she has helped get through difficult family matters. Ms. Watson has been in private practice for over 17 years, focusing exclusively on family law matters for over eleven years. She has extensive experience in negotiating settlements, mediating, and litigating divorce, child custody and paternity matters.
Williamson County, TX Attorney.
26 years experience
Williamson County, TX Lawyer.
28 years experience
Suite 4


Round Rock

,

TX

78665
Family

University of Texas - Austin

and

Indiana University - Indiana University-Bloomington
Harvard 1984 cum laude grad, 1988 University of Texas Lawschool grad, 1992 Indiana University Kelley School of Business, MBA, Salutatorian, Indiana University, Bloomington. 2016 Indiana University SPEA Masters Program in Public Management.
Williamson County, TX Attorney.
52 years experience
Criminal

Georgetown University Law Center
Williamson County, TX Attorney.
26 years experience
Williamson County, TX Attorney.
12 years experience
Chris Harris was born in El Paso, Texas, but moved to the central Texas area as a young child and has lived here since. While being homeschooled, Chris was able to pursue specific interests in law classes. Upon graduation from high school, he attended Howard Payne University in Brownwood, Texas. During his time at Howard Payne he won numerous awards individually and as a partnership in Moot Court competitions held at various Texas law schools. Chris graduated with a degree in political science with a pre-law focus. Having visited Baylor School of Law during Moot...
Williamson County, TX Lawyer.
32 years experience
Bankruptcy, Estate Planning, Family and Personal Injury

Williamson County, TX Lawyer.
26 years experience
Free Consultation
Divorce, Domestic Violence, Family and Personal Injury

South Texas College Of Law